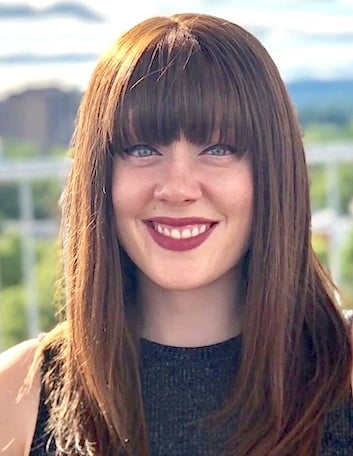 Whitney Reinhart, M.A., R.P.
When life brings you challenges, and you are feeling overwhelmed with the distressing emotions, thoughts and behaviors that these issues can produce, it can be difficult to know where to begin. My hope is to guide you through your journey towards a healthier life, with positive relationships, self-compassion, and self-sufficiency. The action you have made to seek help is not an easy one, rather it demonstrates great strength, commitment, and resiliency.
I provide psychotherapy to adults and couples experiencing issues relating to anxiety, depression, interpersonal relationships (e.g., relationship patterns, intimacy and vulnerability issues), self-esteem and body image, identity (e.g., related to gender, sexuality, culture, career), personality disorders, and trauma, among other areas as well. My practice is inclusive, as I work with a diverse set of presenting problems, backgrounds and social identities, ensuring that the therapeutic approaches I employ are catered to each unique individual. Generally, I work with the goal of establishing a strong working relationship, striving to meet client-directed goals, and empowering clients to become their most authentic selves.
I view therapy as a collaborative process, where clients are regarded as the experts in their own lives and hold autonomy in their journey of healing, growth, and development. I believe that past experiences hold valuable information for understanding current challenges and as such, I aim for us to uncover those pivotal moments. Together we will work to develop a sense of security in your identity and establish meaningful relationships, as I believe strengthening these areas helps to create positive and lasting change. Every client is unique and requires an individualized approach; therefore, I practice integrative therapy, using a diverse array of theories and therapies. I predominantly use psychodynamic, attachment-based, and experiential-humanistic therapies to establish a therapeutic relationship and help understand how previous experiences have contributed to current struggles. I typically incorporate interventions from emotion-focused, cognitive-behavioral, mentalization-based, trauma-informed, and mindfulness-based therapies to build self-awareness and develop skills for managing and changing distressing thoughts, behaviours, and emotions, as well as interpersonal problems.
In our first session together, my hope is to establish a level of comfort and an atmosphere of non-judgment, genuineness, and acceptance. My goal is for us to develop a deeper understanding of who you are and what has brought you to therapy, by exploring your history, current struggles, and goals. Following the initial session and completion of empirically-validated assessments, I will provide you with my professional understanding of your circumstances and strategies for meeting your needs. Although I will provide my insights regarding appropriate therapies and approaches, you will be given the space to decide the best approach for you. We will work to integrate past experiences into your understanding of self and co-create a treatment plan that facilitates optimal life improvements.
I completed my Bachelor of Health Sciences (Honours) degree at McMaster University and a Master of Arts in Counselling Psychology at the University of Ottawa, where I've conducted research in cross-cultural counselling relationships. Over my professional career, I have provided counselling and support in a variety of community settings, including Sexual Assault and Violence Intervention Services (SAVIS) of Halton for survivors of assault, the Good Shepherd Family Centre for families living in homelessness, and the Hamilton Association for Residential and Recreational Redevelopment Programs (HARRRP) for inner-city youth. I am currently a Registered Psychotherapist at the Centre for Interpersonal Relationships (CFIR), primarily working with trauma and relationship difficulties with the use of somatic and relational approaches.
Treatments
Therapies