Eating, Weight & Body Image
Are you or a loved one struggling with eating issues, excessive concerns about body weight or body image or with managing weight?
Overview
Do any of these items seem to apply to you, your teenager or other family member?
Are you constantly on a diet?
Do you alternate between periods of undereating, overeating, or binge eating?
Do you obsess about calories and fat contents of food, or do you have strict rules about food?
Do you engage in excessive or ritualistic eating patterns or habits (e.g., eating large amounts of food in a short period of time, feeling out of control while eating, cutting food into tiny pieces, or eating alone)?
Are you using unhealthy weight management strategies (e.g., fasting, purging, excessive exercising, diet pills)?
Do you find yourself excessively concerned about or focused on body weight, body shape, or aspects of your appearance?
Do you avoid social activities and being around others due to concerns about weight and/or appearance?
Are you experiencing difficulties maintaining healthy eating practices following weight loss surgery or other medical weight loss interventions?
Do you have feelings of hopelessness, worthlessness, inadequacy, and/or anxiety due to concerns about weight or appearance?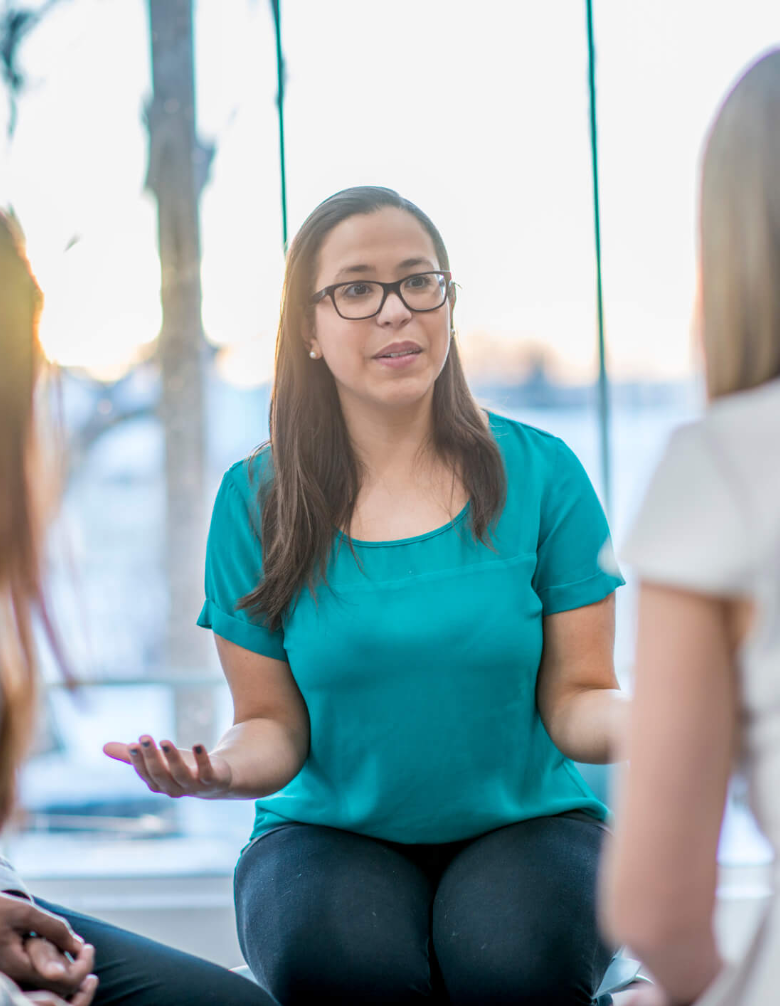 Help Is Available
If you said yes to any of the above, you might consider meeting with one of the highly trained mental health professionals in the Eating, Weight & Body Image Treatment Service at CFIR. Our mental health professionals can support you to address your concerns, issues or struggles related to eating, weight and body image.
Help is available right now for you and your loved ones. We also offer video-based appointments to fit our clients' needs.
How do we help you resolve your difficulties with eating patterns, weight and body image?
We will:
Provide you with a confidential, compassionate and caring therapeutic relationship to help you explore your most distressing thoughts, emotional reactions, behaviours, and relationship patterns associated with your eating, weight concerns, or body image
Offer you a comprehensive, individually-tailored assessment to understand your current difficulties with eating, weight, and body image
Clarify a diagnosis of an Eating Disorder (including Anorexia Nervosa, Bulimia Nervosa, and Binge Eating Disorder), Body Dysmorphic Disorder, and/or other commonly co-occurring concerns including depression and anxiety
Help you to understand how current life circumstances, emotional, behavioural, cognitive, relationship, and physical health factors might be contributing to and maintaining these difficulties
Collaboratively set your treatment goals to ensure treatment is relevant to your concerns and needs
Employ relevant scientific, evidence-based treatments to help you achieve goals, including: Acceptance and Commitment, Cognitive-Behavioural, Dialectical Behaviour, Emotion-Focused, Interpersonal, Psychodynamic-Mentalization-Attachment-based, and Systemic approaches
Offer you various treatment modalities to deal with your concerns, including individual therapy, family therapy, couples therapy, group therapy, and education
Offer short, medium or long-term treatment options to suit your needs
Coordinate and consult with other treating health professionals (e.g., your Family Physician, Nutritionist, Psychiatrist, etc.)
Identify referrals to other professionals as needed
We help you or your loved one address concerns related to eating, body image and weight by supporting you to:
Understand and manage unhealthy eating habits
Develop a healthy and accepting relationship with your body
Deal with blocks to weight maintenance following weight loss surgery or other medical weight management interventions
Develop healthy coping strategies to deal with strong emotions and stress
Understand and change the underlying self and relationship patterns associated with your concerns
Access and express emotions and needs at the root of your concerns
Develop a more positive sense of yourself and others
Broaden your sense of yourself beyond physical appearance and weight, and build vitality by finding new life meanings and goals
Improve emotional communication and connections in important relationships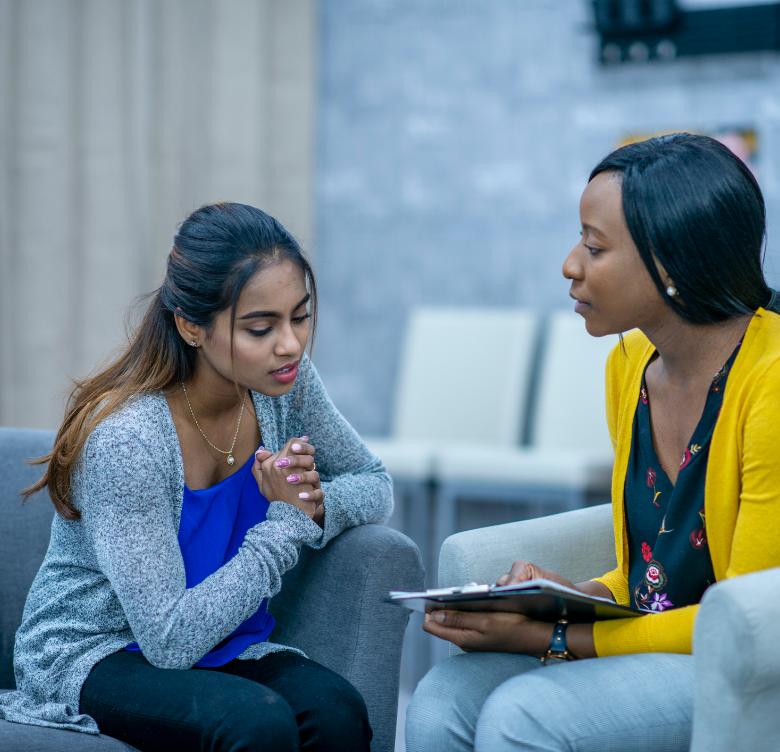 Find A Therapist
We have many mental health therapists at both our locations who offer this service. Please select a location below to see a list: