Sexuality, Gender & Relationship Diversity
Have you or your loved ones been struggling with issues related to sexuality, gender or relationship diversity (e.g., monogamy versus non-monogamy)? Or, are you seeking psychological services for yourself or your loved ones from a mental health professional who is non-judgmental and knowledgeable about sexuality, gender and relationship diversity?
Overview
Do any of these items apply to you or your loved ones?
Have you experienced negative emotions (e.g., fears, guilt, shame, hopelessness) or conflicts in relationships related to your sexuality, gender and relationship identities?
Are you struggling to define your sexual or gender identities (e.g., LGBTQQIP2SAA)?
Are you experiencing distress associated with the use of gender pronouns that don't fit with who you are?
Do you have trouble accepting, initiating or engaging in your sexual preferences and desires (e.g., BDSM, group sex, kink, leather, vanilla, etc.)?
Is there uncertainty about how to develop your sexual or gender identities and practices (e.g., next steps to take, connecting to community, how to deal with friends, family, partners)?
Have you wondered about exploring diverse relationship models (e.g., open relationships, polyamory, swinging, etc.)?
Are you currently dealing with emotional distress associated with interpersonal difficulties within your relationship networks?
Are you unsure how to define, initiate and engage in different types of relationships?
Have you experienced stigma, microaggressions, prejudice and discrimination related to heterosexism, homophobia, cisgenderism, transphobia and mononormativity?
Do you feel anxious, stressed and depressed as a result of family, peer and socio-cultural pressures and discrimination?
Are you feeling increasingly isolated or alone as a result of your struggles to clarify your sexual and gender identities and navigate your relationship desires and preferences?
Are you or your loved ones (e.g., partner(s), relationship networks) seeking support for depression, anxiety, stress or relationship problems not related to issues of diversity, yet wanting a non-judgmental and sexuality, gender, relationship diversity-knowledgeable mental health professional?
Are you struggling to find non-judgmental support for you and your loved ones to address important issues related to sex, sexuality, gender, parenting and family?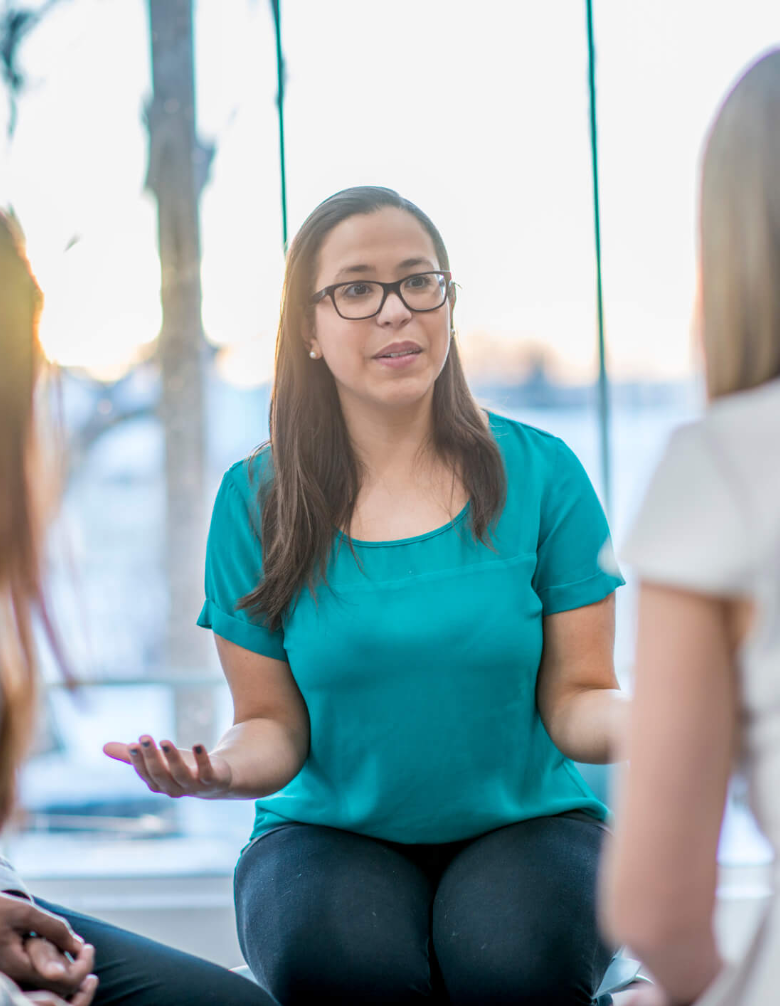 Help Is Available
If you said yes to any of the above, you might consider meeting with one of the highly trained mental health professionals in the Sexuality, Gender & Relationship Diversity Treatment Service at CFIR.
Our mental health professionals have extensive experience working with LGBTQQIP2SAA (lesbian, gay, bisexual, transgender, queer, questioning, intersex, pansexual, two-spirited, asexual, allies) people, as well as with people who engage in consensual bondage and discipline, dominance and submission and sadomasochism (BDSM) practices, and those in diverse relationship structures (including open relationships, polyamory and swinging).
Help is available right now for you and your loved ones. We also offer video-based appointments to fit our clients' needs.
How do we support you or your loved ones?
We will:
Offer you services that are non-judgmental, knowledgeable and affirmative of sexuality, gender and relationship diversities
Provide you with a confidential, compassionate and caring therapeutic relationship to ensure you feel comfortable exploring your thoughts, feelings and behaviours
Offer a comprehensive, individually-tailored assessment and collaboratively set your treatment goals
Use relevant scientific, evidence-based treatments to help you achieve goals, including: Cognitive-Behavioural, Emotion-Focused, Existential-Humanistic, Narrative-Postmodern-Feminist, Psychodynamic-Mentalization-Attachment-based and Systemic approaches
Offer short, medium and long-term treatment options based on your individual needs and goals
Identify referrals to other professionals as needed
We help you or your loved ones to address sexuality, gender and relationship diversity-related issues by supporting you to:
Clarify thoughts and feelings associated with your sexuality, gender and relationship identities
Define your identity in a manner that is consistent with your inner and outer world experience
Transition into a new sexuality, gender and relationship identity
Connect to relevant communities and resources
Make important decisions about disclosures to friends, family members or colleagues (e.g., relevance of disclosure, to whom and how to disclose)
Assert your concerns and needs to other health care professionals
Coordinate and navigate real world changes that result from the transitions you are making
Clarify, identify and initiate new life goals, meanings and opportunities
We also help LGBTQQIP2SAA people to address mental health and relationship concerns by:
Exploring, understanding and helping you to cope with the impact of a heteronormative context on your sense of self and identity
Helping you to deal with difficult experiences of discrimination, or heal in the aftermath of traumatic experiences associated with prejudice and discrimination, aggression, or violence associated with heterosexism, homophobia, cisgenderism, transphobia and mononormativity
Addressing the numerous factors (i.e., socio-cultural, family of origin, self and relationship issues) that contribute to your experience of anxiety and depression
Supporting you to address and negotiate matters related to non-heteronormative relationships, parenting and family relationships
Providing guidance and support for you to build your own family, including becoming a parent through fertility options or adopting
Working with you and your loved ones to negotiate and co-construct relationships that fit with your sense of self and identity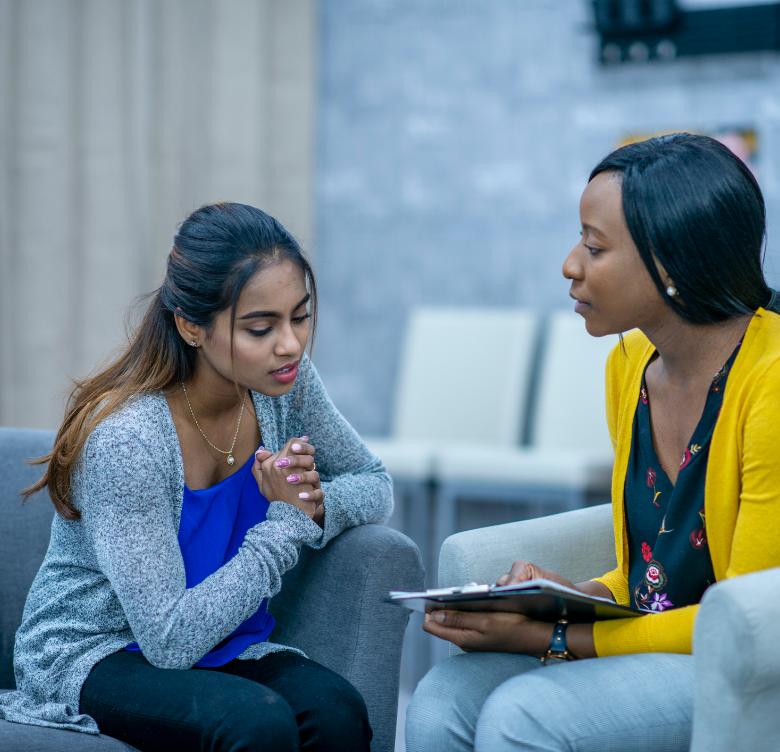 Find A Therapist
We have many mental health therapists at each of our locations who offer this service. Please select a location below to see a list: