Multicultural
Are you or someone you care about struggling to adapt to a new cultural environment or feeling out of place because of your status as a cultural or social minority?
Overview
Do any of these items apply to you or a loved one?
Are you struggling to adjust to living in Canada?
Are you facing discrimination because of race, country of origin, socio-economic status, Indigenous heritage, physical ability, religion, gender or sexuality?
Do you fear losing ties to your cultural roots?
Are you feeling increasingly anxious, depressed, hopeless, angry and irritable, helpless and alone, since your arrival to Canada?
Do you feel as though nobody understands your unique experiences as a cultural or social minority?
Are you and your partner having difficulties in your relationship because of your different social and cultural backgrounds?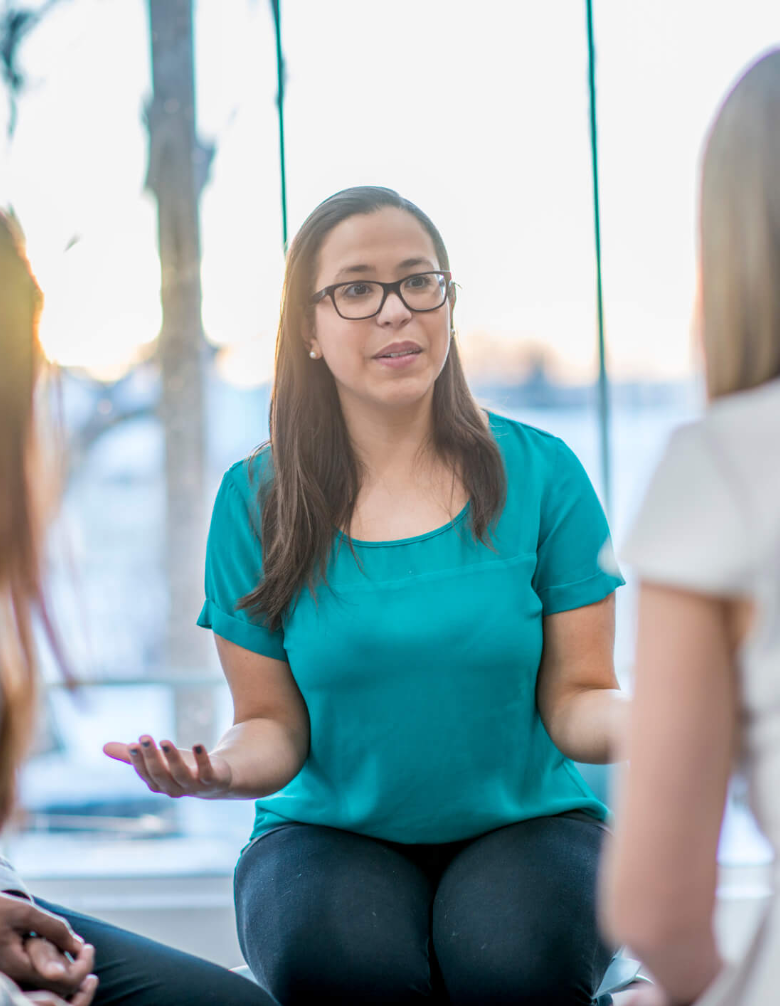 Help Is Available
If you said yes to any of the above, you might consider meeting with one of the highly trained healthcare professionals within the Multicultural Service at CFIR.
Help is available right now for you and your loved ones. We also offer video-based appointments to fit our clients' needs.
How do we help you or your loved ones address mental health and relationship concerns associated with sociocultural issues?
We will:
Provide you with a compassionate and culturally-competent therapist that is sensitive and aware of the impact of culture on well-being and knowledgeable about the challenges of living in a culturally-diverse world
Respect your unique cultural background and beliefs in our efforts to support you to improve your mental health and relationships
Offer you a comprehensive, individually-tailored assessment of the cultural factors that may have an impact on your well-being
Collaboratively set culturally-informed treatment goals and plans that address your unique needs while valuing and using your strengths to help you manage your difficulties
In combination with traditional healing methods (i.e., culturally-relevant treatments), use relevant scientific, evidence-based treatments to help you achieve goals, including: Cognitive-Behavioural, Emotion-Focused and Experiential, Psychodynamic-Mentalization-Attachment-based and Systemic approaches
Be guided by a holistic model of health and healing that addresses the important physical, mental, emotional and spiritual aspects of well-being
Help you make sense of your distressing experiences and deal with negative emotions associated with living in a different cultural context
Support you and your loved ones to navigate cultural differences in romantic and family relationships
Offer short-, medium- and long-term treatment options based on your individual needs
Identify referrals to other professionals as needed
We help you or your loved ones to address cultural concerns by supporting you to:
Develop a deeper understanding of the impact of various cultural factors (e.g., discrimination, colonialism, intergenerational trauma) as they pertain to your mental health and well-being
Problem solve ways to address or manage discrimination experienced in various contexts (e.g., workplace, school, socially) and employ healthy coping strategies to deal with emotional distress and stress
Access and explore difficult emotional experiences associated with cultural challenges and identify your needs to promote personal and interpersonal growth
Feel empowered to assert your needs in challenging cultural and social environments
Draw upon your unique strengths and resilience to achieve your personal and social goals
Develop meaningful interpersonal connections and emotional supports to end social and cultural isolation
Address couple- and family-related issues involving cultural differences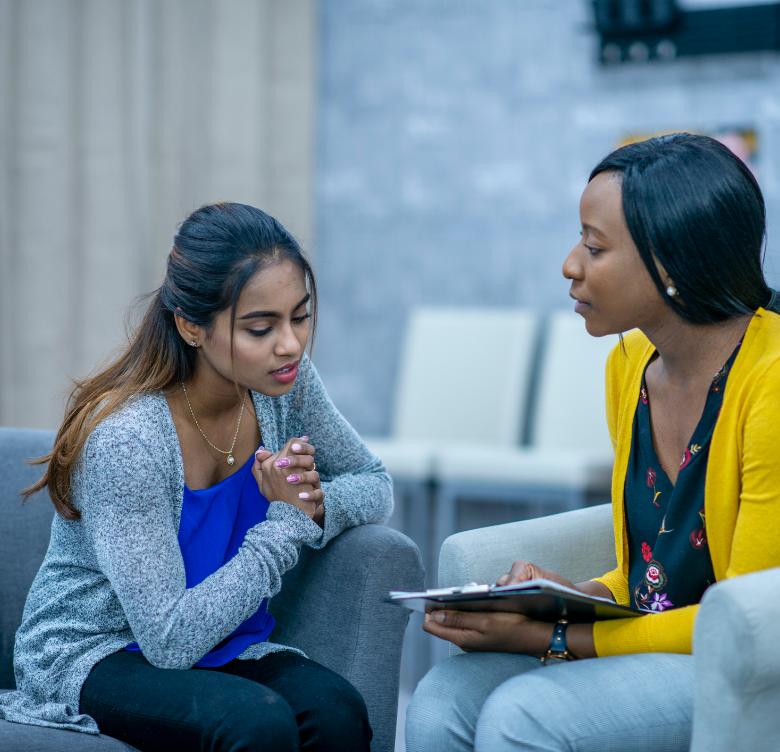 Find A Therapist
We have many mental health therapists at both our locations who offer this service. Please select a location below to see a list: