Self-Growth & Self-Esteem
Are you or a loved one struggling with your sense of self and identity, or low self-esteem?
Overview
How do you know if you are struggling with self and identity-related issues associated with profound life changes and transitions?
Are you experiencing emotional distress related to aging, a change in your relationship status (e.g., separation, divorce, death of loved one) or identity (e.g., children leaving home, change in perceived attractiveness and youthfulness of self or partner)?
Are you preoccupied by your own or others' mortality and the end of life, and are you beginning to reflect on life in terms of the years left to live?
Are you questioning the meaning and purpose of your life?
Are you thinking about ending your marriage or having an affair, quitting your job, and changing other things in your life all at the same time?
Do you have feelings of isolation, aloneness and fears about dying?
Are you experiencing hopeless, despairing or anxious feelings about your wish to change any or all aspects of your life (e.g., your work, your relationship)?
Have you felt disconnected from your own authentic feelings, needs and desires for a long period of time?
Have you felt that you have surrendered too much of your life to the expectations and demands of others?
Are you afraid of the freedom to make choices and decisions about your life?
Are you feeling fear associated with an impending sense that a decline is imminent?
How do you know if you are experiencing self-esteem related issues?
Do you have a low opinion of yourself or lack confidence in yourself?
Does your sense of yourself (i.e., perceptions, thoughts and feelings about you) change with periods of low or high self-esteem?
Do you feel badly about yourself and doubt your abilities regardless of how much you have achieved?
Are you struggling to give yourself credit for your achievements?
Are you struggling to come in touch with, or maintain, a sense of being a good and competent person?
Are you overly focused on preventing mistakes or perceived mistakes?
Do you find yourself driven by overly perfectionistic standards, ideals and/or expectations that have an impact on you and your relationships with others?
Are there moments in which you feel overly entitled and unrealistic about your life goals and ambitions?
Do you tend to be overly sensitive to what others say, or is there anger or irritability at perceived slights or criticisms from others?
Do you feel unlovable or useless or inferior to others?
Is there is deep fear of failure or inadequacy or insignificance?
Do you have an excessive tendency and need to please others?
Do you struggle with issues related to responsibility (i.e., over- or under-responsibility)?
Did you experience harsh criticalness, emotional, physical or sexual abuse, emotional or physical neglect, or bullying or teasing while growing up?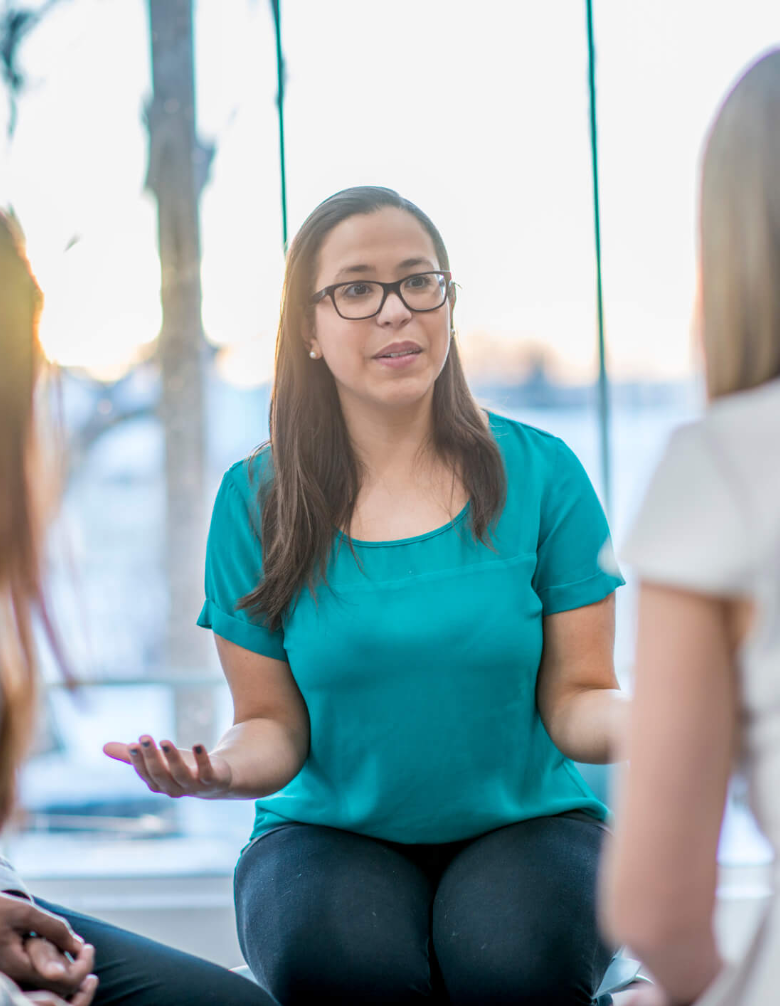 Help Is Available
If you said yes to any of the above, you might consider meeting with one of the highly trained mental health professionals in the Self-Growth & Self-Esteem Treatment Service at CFIR. We can support you to address your concerns, issues or struggles.
Help is available right now for you and your loved ones. We also offer video-based appointments to fit our clients' needs.
How can we help you to address the emotional distress that accompanies life changes and transitions, and gain a more positive sense of self-esteem?
We will:
Provide you with a confidential, compassionate, and caring relationship so that you feel comfortable exploring difficult thoughts and emotional reactions associated with your self and self-esteem related issues
Offer you a comprehensive, individually-tailored assessment of these difficulties
Collaboratively set your treatment goals to ensure treatment is relevant to your needs and concerns
Employ relevant scientific, evidence-based treatments to help you to achieve your goals, including: Acceptance and Commitment, Cognitive-Behavioural, Emotion-Focused, Existential-Humanistic, Psychodynamic-Mentalization-Attachment-based and Systemic approaches
Support you to cope with emotions and emotional distress associated with life transitions and changes
Support you to access, and explore your emotions and needs with the purpose of building a life that is more congruent with who you are
Help you to find new meanings and purpose following transitions
Help you to build a more solid sense of self as a good and competent person by changing your relationship to yourself and to others, and increasing your sense of vitality and resilience
Offer various short, medium or long-term treatment options
Identify referrals to other professionals as needed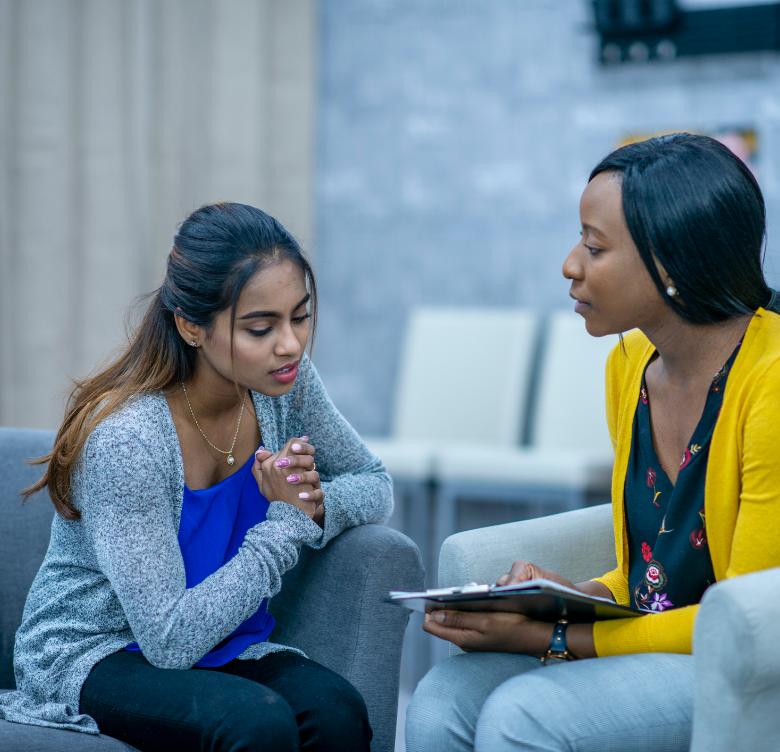 Find A Therapist
We have many mental health therapists at both our locations who offer this service. Please select a location below to see a list: