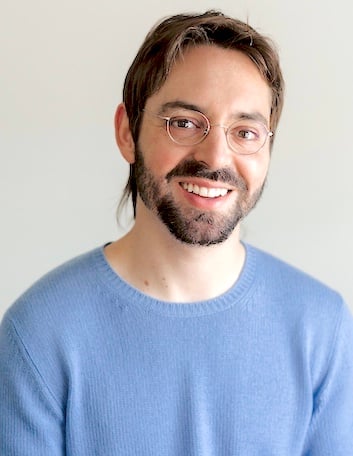 Dr. Alexander Vasilovsky, C.Psych.
Life can be challenging and take its toll. Though we're all doing the best we can, given our circumstances and the resources available to us, we all struggle sometimes and often need extra help from others to flourish. If you're reading this, then maybe you're considering therapy as one of those helpful resources for yourself. My one-on-one clinical work with adults experiencing a range of issues – anxiety, depression, trauma and PTSD, interpersonal conflict, major life transitions, and identity-related struggles, among others – has shown me just how helpful therapy can be.
Therapy can provide opportunities to reflect on the aspects of your life you'd like to change, as well as to explore new ways of seeing and being seen, of connecting and responding to yourself and others. This sort of change can expose us to feeling vulnerable, so I commend you on your courage to consider this next step.
During our initial sessions, I'd conduct an assessment. We'd then examine the recurring patterns in your thoughts, feelings, behaviours, relationships, and life experiences so that we could develop a plan for change that best meets your needs. I'm trained in cognitive behavioural therapy (CBT), dialectical behaviour therapy (DBT), emotion-focused therapy (EFT), narrative therapy, and humanistic and psychodynamic approaches. My approach employs a flexible, integrated use of any of them, depending on your therapy goals.
Don't worry if these terms are unfamiliar to you. We'll figure out what's most useful for you in a space that I try to make as warm, nonjudgmental, and validating as I can.
Before my work here at CFIR, I provided treatment and assessment services within a variety of settings, including the Centre for Addiction and Mental Health (Work, Stress, and Health Program; Borderline Personality Disorder Clinic; and adult Gender Identity Clinic), the University of Toronto's Health and Wellness Centre, and St. Michael's Hospital's Department of Family and Community Medicine.
With me, therapy is also trauma-informed and queer-friendly. Marginalization, stigmatization, and other inequities can profoundly affect mental health. I'd incorporate an awareness of these contextual factors, should you find them relevant to your experience. I specialize in working with LGBTQQIP2SAA folks, and my academic research addresses issues of sexuality and gender identity as they relate to mental health.
In addition to the assessment services listed below, for adults seeking gender-confirming surgery approval, I'm qualified and competent (as a "secondary assessor") to assess the diagnostic, eligibility, and readiness criteria according to the World Professional Association for Transgender Health (WPATH) Standards of Care (SOC 7).
I completed my Ph.D. in Clinical Psychology at Ryerson University, where I was a senior member of the SHiFT Laboratory at the Psychology Department. At the lab, I drew from critical psychological perspectives to challenge so-called "truths" in psychology about gender, sexuality, and mental health-related topics. I've published my research in peer-reviewed journals and presented internationally at conferences. I'm a reviewer for several academic journals and have guest lectured at Ryerson and the University of Toronto. I'm an autonomous Psychologist registered with the College of Psychologists of Ontario; I'm also a member of both the Canadian and Ontario Psychological Associations.
Treatments
Assessment
Therapies