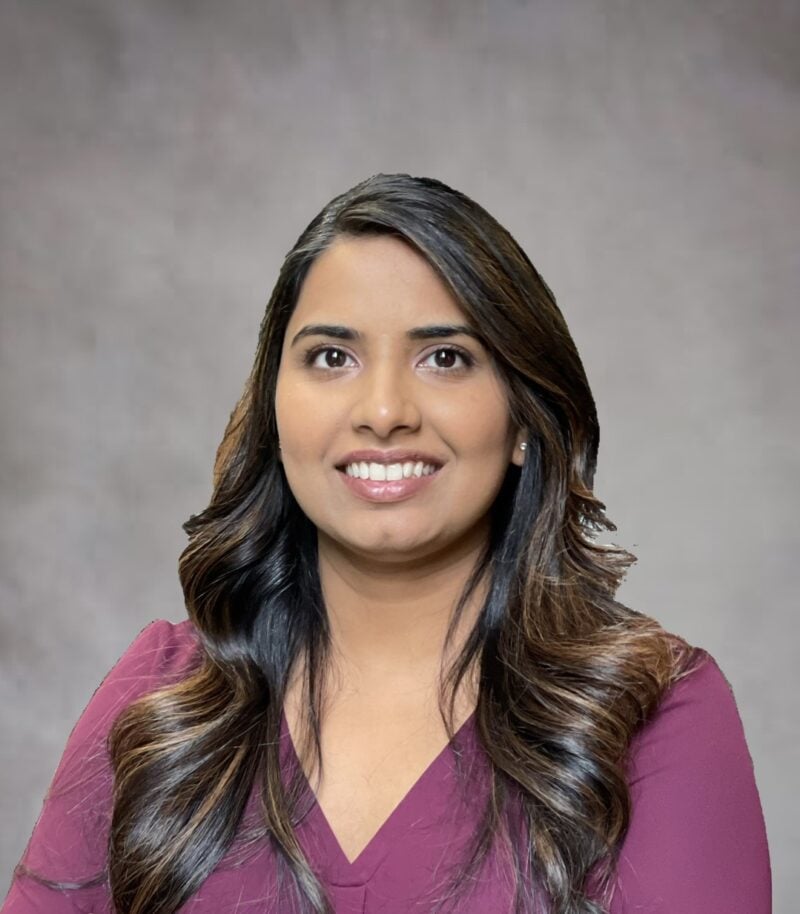 Dr. Sneha Pitre, C. Psych.
I appreciate you taking the step towards looking after yourself. It takes immense courage whether you are seeking support for the first time or returning to therapy. I wish to support you with the steps you are taking. Some people have specific goals for therapy, while others may be unsure in the beginning. Wherever you are, is a good starting point.
My clinical and professional interests include mood disorders, family dynamics and family of origin issues, identity development, interpersonal functioning, multicultural-focused work, complex trauma, psychological assessment, career development and mental health at the workplace, stigma reduction and mental health awareness, supervision and training, and minority mental health. I have extensive experience providing group therapy focusing on interpersonal process and growth.
Adolescents and Adults: I work with individuals with concerns related to anxiety, depression, panic, obsessive-compulsive patterns, grief and loss, low self-esteem and confidence, assertiveness, social anxiety, ADHD, academic struggles, bullying, job/career change, life transitions, workplace stress, personality functioning and atypical personality patterns, relationship difficulties, complex trauma, sexual trauma and abuse, eating and body image concerns, and emotional regulation difficulties. I also support clients in navigating experiences related to their particular identities such as immigration experiences, gender identity and sexual identity, and BIPOC identity.
Often, one can feel alone in their pain and suffering. My goals are to create a nonjudgmental and supportive space to help achieve your goals. Everyone is different and one size does not fit all. Therefore, my style is integrative focusing on each individual's needs and life experiences. I use a relational-cultural, trauma-informed, and evidence-based therapeutic framework. In my therapeutic work, I draw from humanistic, person-centered, attachment-focused therapy, emotion-focused work, and multicultural frameworks, with integration of approaches such as cognitive behavioural therapy, dialectical behavioural, and mindfulness.
I strive towards establishing a collaborative space where you feel seen, heard, and for your treatment to be tailored at your pace towards your goals, both immediate and long-term. I seek to understand your feelings and emotions, thoughts, decision-making, and to explore attachment patterns, along with relational and interpersonal dynamics. In sessions, we work towards increasing self-awareness and self-reflection towards one's life events, relationships, and enhancing understanding of one's way of being. We work towards recognizing your strengths and reducing distress.
I provide comprehensive psychological assessments with a wide range of concerns such as ADHD, LD, academic issues, and psychological and personality issues with adults and adolescents. I also provide psychodiagnostic assessments. I am a certified Question Persuade Refer (QPR) suicide prevention gatekeeper instructor (Aug 2021- Aug 2024). Additionally, I am completing certification as an ADHD clinical services provider and complex trauma certification training.
Having lived in different countries, and navigating my own identities in that process, I am focused on understanding your various identities that shape how you perceive and navigate everyday life and experiences. I bring a nuanced cultural understanding of individual health and well-being. I aim to honor and affirm your diverse identities/culture and how they have shaped your unique experiences. I affirm and value your whole selves and identities such as, but not limited to race, socio-economic status, gender identity and expression, ability status, religious or spiritual beliefs or non-beliefs, sexual and romantic identities. In addition to English, I am proficient in South Asian languages including Hindi and Marathi, along with basic knowledge of Gujarati.
I received my Ph.D. in Counseling Psychology from Cleveland State University, Ohio, USA and my master's degree in Applied Psychology from University of Mumbai, India. I am a licensed psychologist in Florida (active) and Iowa (inactive), USA. Over the past decade, I have provided clinical services in hospitals, community mental health centers, and university and college counseling centers in USA and India, including University of Florida's counseling and wellness center, University of Iowa's counseling service, University of Texas at Dallas student counseling center, University of Akron's counseling and testing center, Ohio Guidestone behavioral health agency, University Hospitals Child & Adolescent Psychiatric Unit, Samarpan – Centre for Autism Spectrum Disorders, New Horizons Child Development Centre, and Disha Child, Adolescent and Adult Counseling Center.
I have experience providing individual and group supervision to masters and doctoral students providing psychotherapy. Recently, I taught a Counseling Theories and Applications course in the master's graduate program at University of Florida. I am a member of the editorial board for The Counseling Psychologist journal, and a member of the Ontario Psychological Association and Canadian Psychological Association. I am registered as a psychologist with the College of Psychologists of Ontario.
Publications:
Heshmati, S., Ali, S. R., & Pitre, S. (2020). Transnational feminism and the policing of Muslim women's
bodies: Implications for therapy. Women and Therapy, 44(1-2)
Lamprecht, L. & Pitre, S. (2018). Developing a pre-practicum environment for beginning counselors:
Growing my counselor educator self. The Journal of Counselor Preparation and Supervision, 11(2)
Pitre, S., & Schultheiss, D. (2016). Relational cultural career assessment: The case of an Indian
immigrant first-year college student. Postmodern Career Counseling: A Handbook of Culture, Context, and Cases, 245-257
Davis, B., Williams, T., & Pitre, S. (2013). Preventing attrition of minority counseling psychology
graduate students: The value of feminist and relational cultural advising. Prevention in
Counseling Psychology: Theory, Research, Practice and Training, 6(1), 9-11
I provide trainings and presentations in areas related to multicultural considerations when working with international students, South Asian clients, relational cultural therapy, diversity and inclusion focused trainings, mental health disparities, supervision, basic and advanced counseling skills, group counseling skills, online group therapy, risk assessment, interpersonal dynamics in therapy, psychology as a career path, safe zone (lgbtqi) trainings, women issues, career development, mental health in workplace settings, training for underrepresented and minority students within psychology, and other. Listed below is a selection of those presentations:
Pitre, S. (2022, March), Mental health disparities. Fundamentals of public health course.
University of Iowa. Online
Pitre, S. (2020, November). Psychology, what does the path look like?. Career Talk
Series for high school students in a California school, USA. Online Presentation
Rivera-Ramos, Z. & Pitre, S. (2020, September). Best advocacy movement-Diversity
and inclusion. University of Florida. Gainesville, FL
Pitre, S. (2019, November). Application of career counseling with diverse client populations. Panel
discussion, Career Development Course. University of Florida. Gainesville, FL
Bruno, M, Pitre, S., & Waller, L. (2019, May). Navigating identity as part of leadership.
Iowa New Womxn Leadership. University of Iowa. Iowa City, IA
Pitre, S. & Liu, S. (2019, April). Mental health concerns of international students and allyship. Building
Global Communities. University of Iowa Community (staff and faculty). Iowa City, IA.
Pitre, S. (2019, April). A multi-faceted campus wide approach to support first generation
students. Panel discussion as a part of the First-Gen taskforce town hall. Annual "I am First" Summit. University of Iowa. Iowa City, IA.
Pitre, S. (2019, February). Safe zone: Phase I and II. University of Iowa Community (staff and faculty).
Iowa City, IA. (with two other staff members at UIowa)
Niphadkar, S., Oder, L., & Pitre, S. (2019, January). Outreach emphasis within marginalized groups:
Need for self-care, allyship, and increased intentionality. Roundtable discussion facilitated at the National Multicultural Summit and Conference, Denver, CO.
Schultheiss, D. E., & Pitre, S. (2018, July). Career development of migrants and
international students: Current status and future directions for theory, research
and practice. State of Art Lecture presented at the International Congress of Applied Psychology, Montreal, Canada.
Schultheiss, D.E., Liao, C.Y., & Pitre, S. (2017, October). Work-family integration in
Migrants. In D.E. Schultheiss (Chair) Equity and social inclusion in work and life
experiences in vulnerable populations. Invited symposium conducted at the European Society for Vocational Designing and Career Counseling. Padova,Italy
Pitre, S., Davis, B., & Schultheiss, D. (2014, March). Mental health care for Indian American parents of
children with disabilities: Challenges, coping and work – family adjustments. Poster presented at
the at the 2014 Counseling Psychology Conference, Atlanta, GA.
Treatments
Assessment
Therapies
Client-Centered Therapy
Integrative Therapy
Relational Therapy