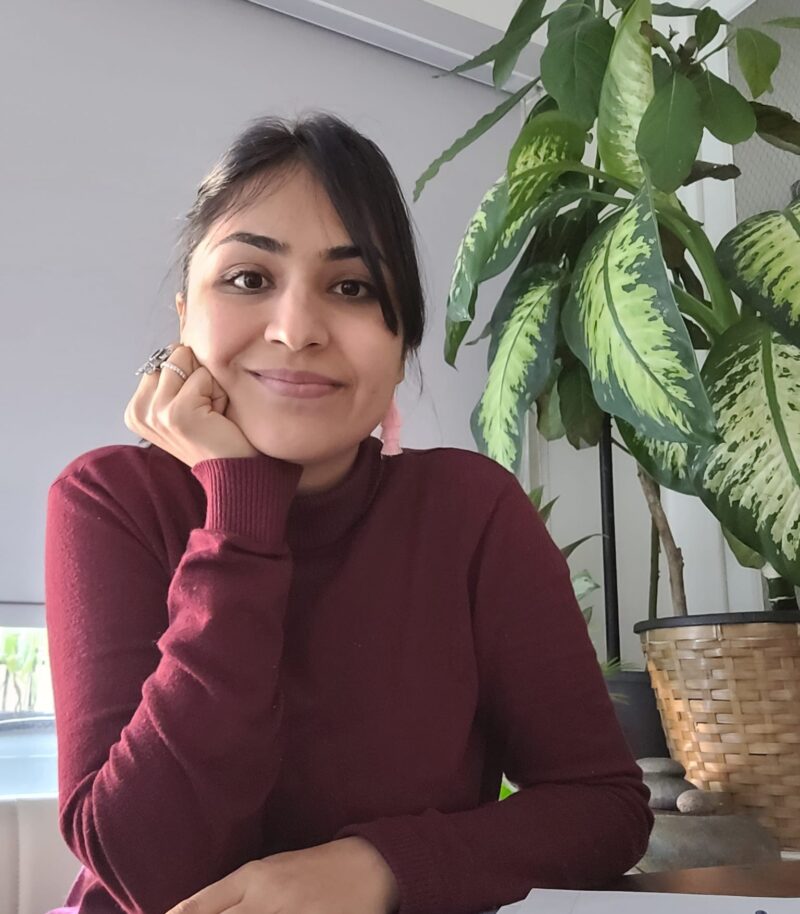 Sara Gharibi, M.Psy., R.P.
A beautiful quote from Tom Hanks in the movie Forest Gump states, "Life is like a box of chocolates. You never know what you're gonna get." Life is full of surprises, the ones that bring a smile on your face and the ones that are not as pleasant, that we can call adversities. Yet, when faced with adversities, it takes great courage to think outside of the box, and to seek answers. Therapy is here to remind you that your story is meaningful, and you are strong and resilient. You matter. What you are experiencing does not define you, you do, every step of the way.
I center my practice on the belief that we are each storytellers of our lives, and we shape and create what is meaningful to us. Therapy can be a strong tool that can be used like a compass to explore what matters to you, and what you can do about it. If you are seeking a change or going through a transition, if you are coping with daily struggles and feel trapped in a repetitive cycle, and are looking for a way to live a more joyful and free life, I am here to embark on this journey with you.
As a psychotherapist, I am committed to providing a supportive, safe and judgment free environment where you feel safe to explore your present and past concerns. I have years of experience in working in the areas of management of depression, social anxiety, generalized anxiety, interpersonal effectiveness, self-esteem, and overall growth and life fulfillment. I will offer a safe space where you can be your true self, and to explore becoming a more authentic version of yourself. My approach entails an integrative and humanistic model, where we will explore what is important to you. My diverse work background helps me gain a deep understanding of a wide range of mental health challenges, symptomatologies, and different treatment modalities. My clinical practice focuses primarily on working with adults to address unresolved issues from the past or present, better understand the causes of problems and identify patterns, develop better self-awareness and self-acceptance, and to form healthier relationships to increase the quality of your life. My approach is trauma-informed and relational and I incorporate CBT, DBT, and mindfulness-based strategies. From the first session, we will work together to explore what areas you wish to address, and we will explore how therapy can be helpful. We will answer any questions you must have about therapy.
I am a registered psychotherapist and my career background involves years of working with adults who suffered from different types of trauma-related issues, and emotional dysregulation, and I had the opportunity to help them gain relief from anxiety and depression symptoms. I have worked in multiple mental health settings, including Madison Community Services where I had the chance to support adults who were transitioning from CAMH inpatient mental health program into semi-independent living, and working at Counseling and Healing Services where I worked with adults of all ages and cultural and ethnic backgrounds to help them overcome their mental stress caused by motor vehicle accidents. I also worked with adolescents at Peel District School Board and I led a support group to help them with assimilation and understanding their mental health. I have also assisted with teaching at Adler Graduate School of Psychology in Toronto. Previous to that, I volunteered in mental health settings as I always held the strong belief that mental health is health, and we need to make it more accessible to our general public.
My languages of care include English, French, and Farsi. Whichever your emotional language is, I am here to support you in that language.
Treatments
Therapies