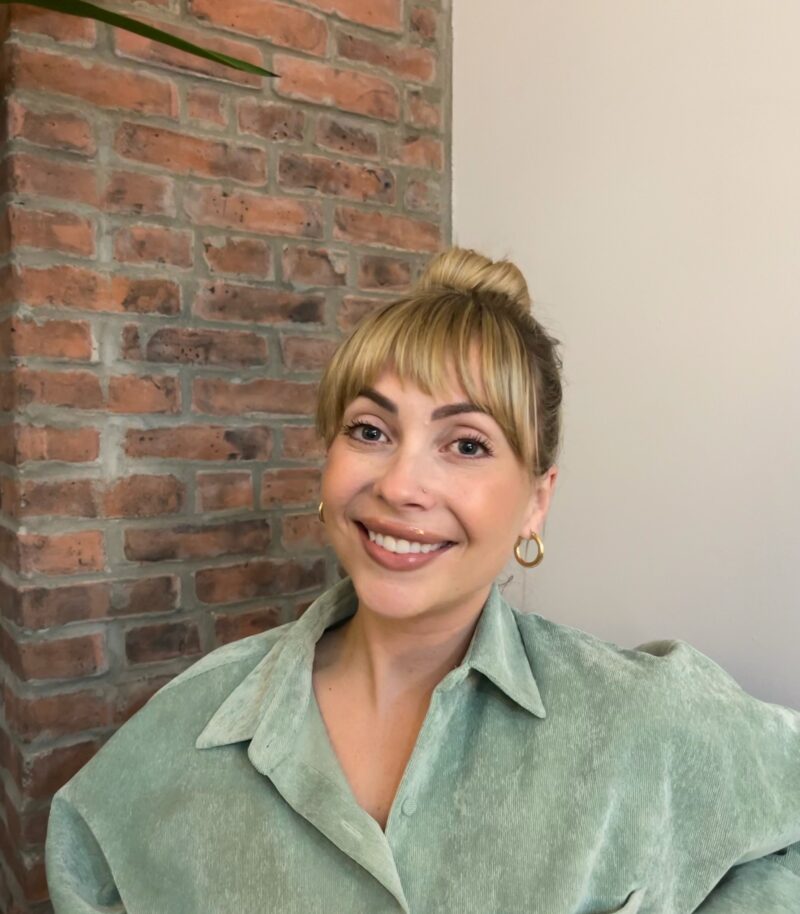 Natasha Vujovic, R.P. (Qualifying)
Making the choice to invest in your mental health is a courageous step toward an upward trajectory. Even those not struggling from pressing issues stand to gain immeasurable benefits from having a sounding board and a place to explore curiosity. Together, we will work toward developing insight, wholeness, and a deeper understanding of what might be at the root of your struggles to cultivate positive and lasting change.
I take a collaborative and honest approach to session. My goal is to develop a strong therapeutic alliance that builds trust, respect, and support. I believe that it is the relationship between client and therapist that is the greatest indicator of therapeutic success. Once this bond is formed, the therapist can encourage and challenge one to break free from dysfunctional strategies and find new direction.
I provide individual psychotherapy for adults and adolescents as well as couples therapy. My interests include mental health and personality assessments. I have an integrative style, pulling from different modalities and techniques to compliment your goals. During the initial session, I strive to get to know you and understand you. In couples therapy, we will strive toward decoding disconnection and finding alignment. Psychodynamic/Analytic Psychotherapy, Interpersonal Psychotherapy, Emotion Focused Therapy, Attachment-Based Therapy, Trauma-Informed Therapy and Cognitive Behavioural Therapy are all part of my approach to treatment. My job is to provide a treatment plan that is completely tailored to you – because nobody fits in a box.
I work with those experiencing difficulties with anxiety and stress, depression, mood and grief, relational conflict, trauma, life transitions, personality, body-image, marital and pre-marital, internal conflicts, family dynamics and self-esteem. I take being confided in very seriously and will protect your privacy and best interests. I work within my clinical skills and competencies to ensure you are met with professional guidance and standards. I am proud to support individuals from different socio-cultural identity groups, backgrounds and walks of life.
I hope that you will find our therapeutic relationship to be genuine, candid, supportive, and real. I look forward to hearing your story.
I am currently completing my Masters in Clinical Psychology at Adler Graduate Professional School. I am a member of the Canadian Psychological Association, Ontario Psychological Association, and the College of Registered Psychotherapists of Ontario. My work at CFIR is supervised by Dr. Lila Hakim, C.Psych.
Treatments
Assessment
Therapies