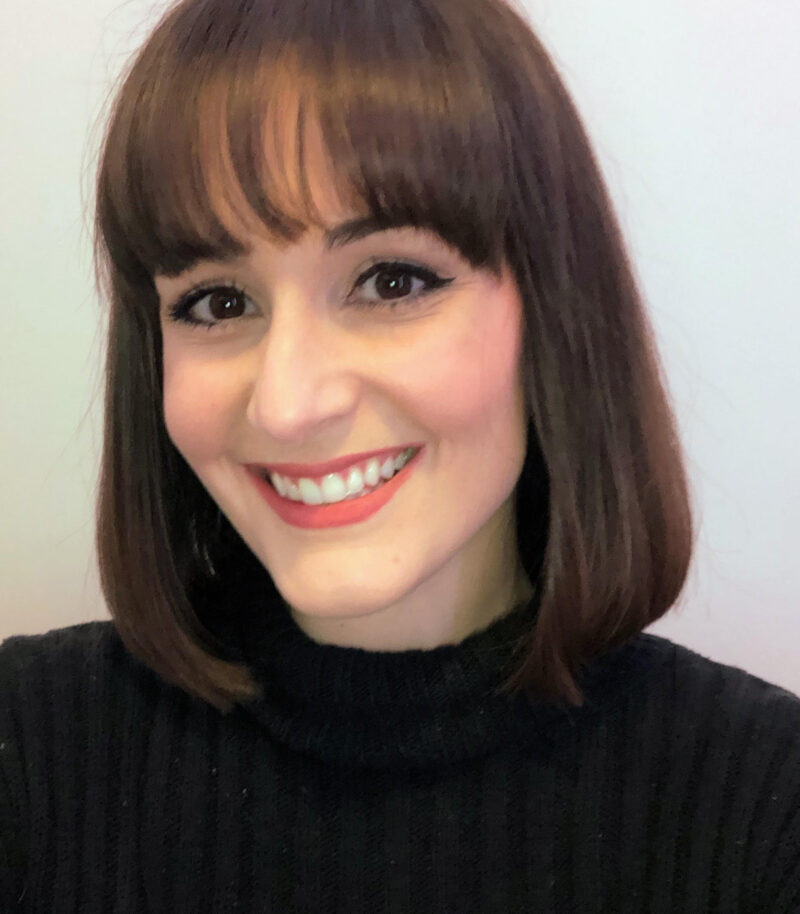 Loreana La Civita, B.A., R.P. (Qualifying)
Initiating the process of working through your most challenging emotions, fears, and behaviours is often the hardest part. So first, I commend you for your bravery in embarking on this important journey of self-discovery. I am committed to meeting you exactly where you are on your own journey, and walking alongside you in a therapeutic environment built on empathy, compassion, and unconditional positive regard. My aim is to help you to discover your own inner compass that will allow you to navigate the challenges of your life and begin to move forward.
I work with adolescents and adults experiencing a variety of concerns such as grief and loss, trauma, interpersonal trauma (e.g., emotional, physical, or sexual abuse), eating disorders, addictions, depression, anxiety, self-esteem, and body image concerns. I emphasize the importance of understanding how your cultural background, race, ethnicity, sexual orientation, and gender identity/expression have influenced your unique life experiences. As well, my approach to therapy is trauma-informed; I seek to understand how your life experiences and circumstances have shaped who you are today and influenced your present day struggles, including maladaptive coping patterns.
I strive to be flexible, creative, and collaborative in my approach to therapy; I endorse an integrative style and incorporate several therapeutic modalities based on your specific and individualized needs. In particular, I draw from frameworks such as mindfulness-based, motivational interviewing, acceptance and commitment therapy, cognitive behavioural, dialectical behavioural, attachment-based, emotion-focused, and psychodynamic. I aspire to continuously educate myself on a variety of therapeutic modalities and I am always keen to learn and adapt new approaches in order to best support my clients.
In the first session, I will invite you to share your story with me. You can expect me to get curious and ask questions to gain a comprehensive understanding of who you are, how you got here, and where you would like to go. I will create a safe, non-judgemental space where we can connect and build a strong therapeutic alliance based on respect and trust. I may conduct an assessment to identify your challenges, concerns, and treatment goals; with this information, we can develop an individualized treatment plan to begin moving in the direction of your goals. Once we've established a safe environment and strong alliance, we can work together to uncover the challenging patterns of thinking, feeling, and behaving that are causing you to feel distressed, lost, or "stuck". I will work collaboratively with you at your own pace as you process difficult past experiences and create new pathways towards fulfilling meaningful personal goals.
I have previous experience working with trauma victims of motor vehicle accidents at the Centre for Neurodiagnostic Services, as a psychometrist for MVA assessments. As well, I have prior experience teaching art lessons to support children with diagnoses such as ADHD, ODD, reactive attachment disorder, and conduct disorder. I obtained a B.A. in developmental psychology from the University of Windsor, where I also conducted research on body-image dissatisfaction among female undergraduate students. Additionally, I have experience working as a research assistant for several projects investigating body image, eating disorders, and the psychological benefits of practicing yoga. Below is a selected publication:
Jarry, J. L., Chang, F. M., & La Civita, L. (2017). Ashtanga yoga for psychological well-being: initial effectiveness study. Mindfulness, 8(5), 1269-1279.
Currently, I am a Master of Psychology candidate at Adler Graduate Professional School. I also maintain memberships with the Ontario Psychological Association and the Academy for Eating Disorders.
Treatments
Assessment
Therapies
Client-Centered Therapy
Integrative Therapy
Relational Therapy