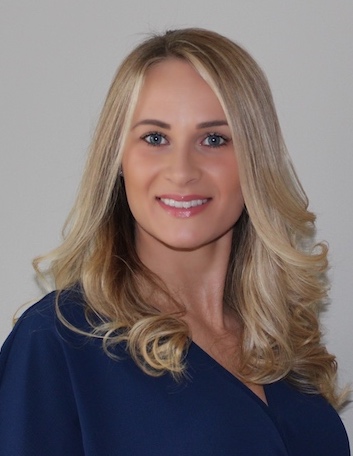 Laura Moore, M.Psy.
"Loving ourselves through the process of owning our story is the bravest thing that we will ever do"- Brené Brown. By challenging yourself to tell your story, being vulnerable and open to exploring it, and by seeking support to accomplish your desired goals, you can begin to live your life authentically. Choosing to invest in therapy can be difficult, but it is the first step in creating long-term happiness. Everyone experiences and interacts with the world differently, and we each have our own unique story to share. It's my passion and an absolute pleasure to partner with you on your journey to self-discovery and self-improvement.
I am comfortable working alongside a variety of clients with diverse concerns, backgrounds and social identities. More specifically, I work with adults facing some difficulties related to mood, anxiety, stress, trauma, grief and loss, personality, relationships, life-transitions, workplace and school functioning (burnout and performance), and self-compassion and growth. I have particular interests in trauma and interpersonal and couple relationship functioning, such as infidelity, separation and divorce.
In our first session, I will actively and empathically listen to what has been causing you distress and why you decided to seek therapy. I will ask you questions about your present day and your past. I believe that our past experiences hold valuable information for better understanding our current life challenges. Knowing that as an individual we do not exist alone, it will be essential to gain more insight into your social context and your interpersonal relationships with others, and, more importantly, with yourself. I will utilize scientifically based assessment measures to gain a better understanding of your current struggles and the most effective way to approach them. Every individual is unique. As such, they benefit from treatment that is tailored to meet their specific needs and goals. To accomplish this, I work from an integrative and holistic approach drawing mainly from evidence-based interventions such as adlerian, psychodynamic, attachment-based, interpersonal, mindfulness, narrative and cognitive-behavioural.
In the last decade before pursuing my graduate studies in psychology, I conducted psychological and psychometric assessments for day treatment and outpatients in both public and private funded agencies. Additionally, I supervised a highly structured residential treatment program for youths aged seven to eighteen. In working with the youth and support staff, I provided and directed a high level of assessment, effective treatment planning, review, evaluation and support.
I have completed of my Masters in Clinical Psychology from Adler Graduate Professional School in Toronto. My research focused on cultivating spousal attunement post trauma. I hold an Honours Bachelor of Science of Psychology from Trent University and a postgraduate degree in Youth Corrections and Interventions from Durham College. My previous contributions to academic research examined the relationship between language and cognition of children with both typical and atypical development. Additionally, I am a member of the Canadian Psychological Association, Ontario Psychological Association, Ontario Society of Adlerian Psychology and the North American Society of Adlerian Psychology. I am a Therapist at CFIR, working on the supervision of Dino Zuccarini.
Treatments
Assessment
Therapies
Integrative Therapy
Relational Therapy