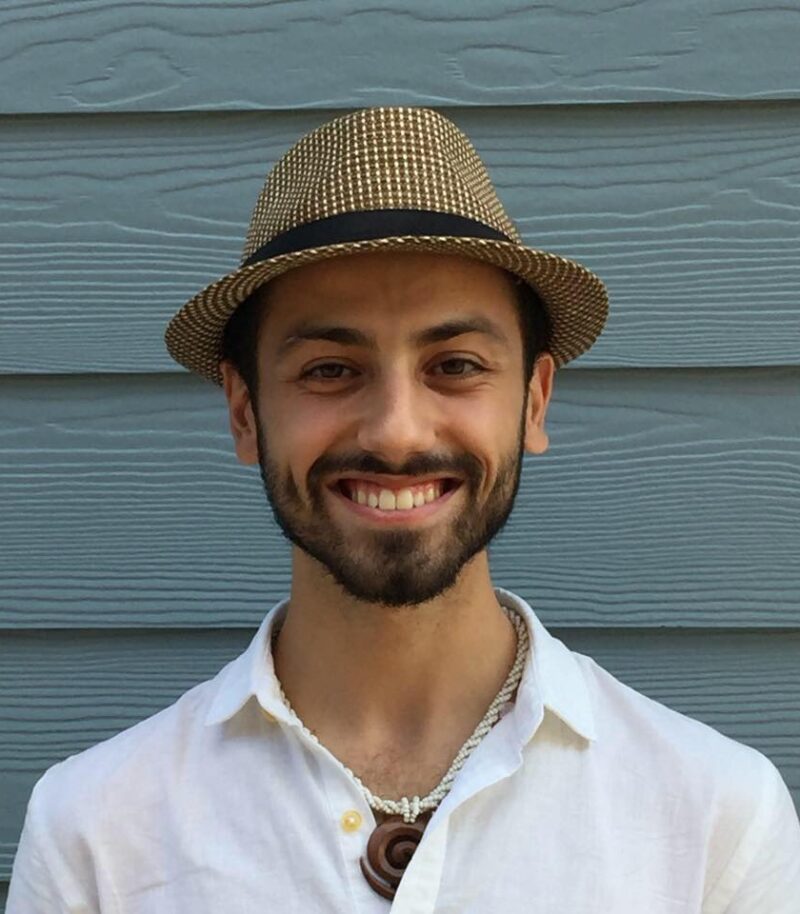 Garri Hovhannisyan, M.A., R.P. (Qualifying)
We are all fellow travelers on this journey we call life. Yet the path to where we are meant to go is not always clear or straightforward. Indeed, on this journey we are bound to get lost and become stuck in one way or another, unable to move forward in our relationships with others, ourselves, or even the world. During these moments of difficulty, we might come to feel especially sad, scared, anxious, confused, or even defeated. My goal is to help you to better understand your own inner world so that you may move forward meaningfully in your life, with a renewed sense of hope, clarity, and confidence in who you are.
My approach to therapy is deeply holistic as it integrates existential, psychodynamic, humanistic, and cognitive-behavioural perspectives. Yet it is also highly individualized to fit the unique needs of every client, as no two people are ever the same. To this end, I tailor my therapeutic interventions according to client needs both in my work with individuals and in my work with couples.
I provide individual therapy and psychological assessment services for adults of all ages with concerns related to depression, anxiety, trauma, anger, stress, self-esteem, grief, major life transitions, as well as relationship challenges and motivational difficulties. During our meetings, I will offer you a warm, caring, and collaborative space in which to explore the aspects of your experience that are at the root of your distress. Together, we will draw on a wide range of psychological tools and techniques to effectively work through the distress you feel in your life so that your world can begin to open up while bringing you the sense of wholeness you deserve.
In my couples therapy work, I help partners who are seeking to repair ruptures related to interpersonal conflict and emotional injuries (e.g., betrayal, loss of trust, disappointment). I also support couples who are wishing to improve their communication styles and feelings of physical, emotional, and sexual intimacy together. We will work together to create a kind of therapeutic experience where you and your partner can come to feel better seen and understood by the other, with an appreciation of what you need from each other and how you can work together to meaningfully manage your relationship goals as a team.
In our initial sessions, we will spend some time learning about what has brought you to therapy. Our goal will be to understand who you are as a person as well as how your various situations have come to shape you. To this end, I will ask about aspects of your past and your present, as well as the future (as you have envisioned it for yourself). I might also make use of evidence-based assessment tools to facilitate our process of exploring your inner life and its meanings together. After learning about the sources of distress in your life as well as your personal strengths and resiliencies, we will work together to establish goals and a treatment plan for you to achieve these goals.
Currently, I am a resident intern at the Centre for Interpersonal Relationships under the supervision of Dr. Dino Zuccarini and Dr. Brent Mulrooney. Prior to my residency, I held a year-long position as a counselor at the Centre under the supervision of Dr. Lila Hakim. I also worked at a university psychology clinic for a number of years, providing psychological assessment and psychotherapy services for students and members of the broader community. Earlier in my clinical training, I worked at a psychoeducation centre with young children and adolescents with severe social and developmental difficulties.
I have held a number of teaching and research responsibilities at Duquesne University and am the recipient of several awards in excellence in scholarship in psychology, including a $40,000 Doctoral Fellowship granted by the Social Sciences and Humanities Research Council to support my doctoral research. I have taught undergraduate courses in introductory psychology and cognitive science. My research is highly interdisciplinary and resides at the intersection of philosophy, cognitive science, psychological assessment, and personality theory. To date, I have presented internationally at over 20 academic conferences in philosophy, psychology, and cognitive science, and I hold professional memberships with the Canadian and American Psychological Associations and am a registered psychotherapist (qualifying) with the College of Registered Psychotherapists of Ontario. Below is a list of my most recent academic publications:
Hovhannisyan, G. & Goicoechea, J. (2023). Individualizing psychological assessment using the five-factor model: A phenomenological, enactivist approach. The Humanistic Psychologist. Advance online publication. https://doi.org/10.1037/hum0000310
Hovhannisyan, G. & Vervaeke, J. (2022). Enactivist big five theory. Phenomenology and the Cognitive Sciences, 21, 341-375. https://doi.org/10.1007/s11097-021-09768-5
Hovhannisyan, G. (2022). Specifying the conditions for a theory of teleology in cognitive science. Journal ofTheoretical and Philosophical Psychology, 42(3), 131-145. https://doi.org/10.1037/teo0000184
Hovhannisyan, G., Henson, A., & Sood, S. (2019). Enacting virtual reality: The philosophy and cognitive science of optimal virtual experience. In D. Schmorrow & C. Fidopiastis (Eds.), HCII 2019: Augmented Cognition. [online] Switzerland: Springer, Cham, pp. 225-255. https://doi.org/10.1007/978-3-030-22419-6_17
Hovhannisyan, G. (2018). Humanistic cognitive science. The Humanistic Psychologist. 46(1), 30-52.http://dx.doi.org/10.1037/hum0000074
Hovhannisyan, G. & Dewey, C. (2017). Natural & normative dynamical coupling. Cognitive Systems Research, 43, 128-139. http://dx.doi.org/10.1016/j.cogsys.2016.11.00
Treatments
Assessment
Therapies
Client-Centered Therapy
Integrative Therapy
Relational Therapy