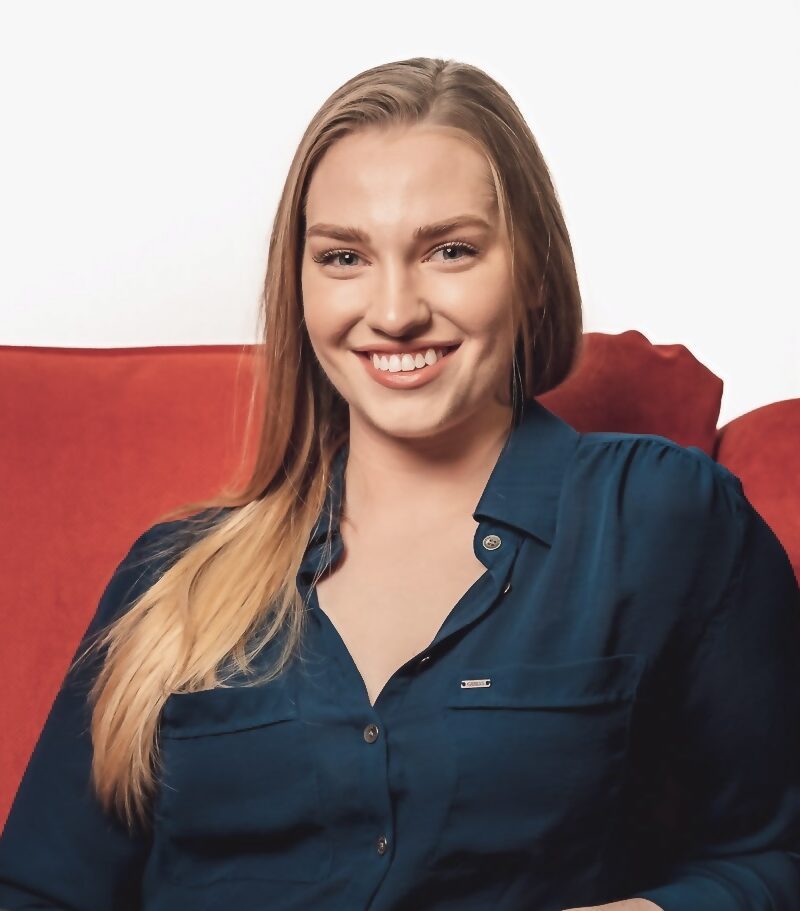 Erin Tatarnic, M.Sc., M.A., R.P. (Qualifying)
---
Deciding to seek therapy is a courageous first step, and takes a level of vulnerability and commitment that I don't take for granted. This decision likely means that despite how hard doing the work in therapy can be… whatever challenge you've been facing has become even harder. Whether the negative thoughts, feelings, and behaviours you're experiencing are new and unfamiliar, or have been affecting your life for years, building effective coping skills, self-understanding, and personal growth are all possible here. It has been a privilege of mine to collaborate with clients in their journey towards feeling better, and feeling like themselves again.
I work with individuals who experience stress, depression, anxiety, or health-related issues. I specialize in the psychotherapeutic treatment of anxiety-related disorders and symptoms, including: Generalized anxiety and excessive worry, social anxiety, health anxiety, panic attacks and agoraphobia, intolerance of uncertainty, phobias, and obsessive-compulsive traits/OCD. I also have a great interest and experience in helping clients with negative thoughts and emotions, depression, avoidance, attentional difficulties, perfectionism, coping with workplace stressors and burnout, difficulties with relationships, health behaviour change (e.g., exercise, smoking cessation, chronic disease management, etc.), and adjusting to major life transitions.
I have a person-centered approach to therapy, and offer empathy, acceptance, collaboration, and genuineness through our therapeutic relationship. Research has shown that regardless of type of therapy, client factors, length of treatment, etc. –the most profound factor that positively influences client treatment outcomes is the therapeutic relationship. I primarily work from a cognitive-behavioural framework to help understand and address how your thoughts (cognitions), feelings (emotions) and behaviours are interconnected to one another and perpetuate your main symptoms or concerns. The therapeutic relationship creates a strong foundation in which we can work together to understand the root of your distress or symptoms, and implement evidence-based CBT strategies and tools to help challenge your negative or unhelpful thoughts, improve your mood or anxiety levels, and learn how to cope with discomfort or fear. I also draw from other third-wave evidence-based therapies such as Acceptance and Commitment Therapy, Mindfulness-Based Cognitive Therapy, Dialectical Behavioural Therapy, and Motivational Interviewing as needed to tailor the psychotherapy treatment to your specific preferences, needs, and treatment goals.
During our first session together, the main goal is simply to get to know you and begin to build a safe space where you can feel comfortable, respected, and heard. At whatever pace feels best for you, I ask questions that help paint a picture of your present mental health concerns, how they impact your life, and what you hope to achieve in therapy. I will go a comprehensive assessment, asking you specific questions of your life, your history, and your current difficulties, to help bring us both to an understanding of the root of your distress or symptoms, and ultimately find the best way to address your concerns with psychotherapeutic treatment. In following sessions and throughout our work together, we will collaborate on identifying your treatment goals, setting the pace and format of the treatment sessions, and troubleshooting roadblocks with curiosity rather than shame. I will also guide you in exploring your thoughts, feelings, and behaviours, and learning several relevant skills and strategies to help you cope with or overcome unhelpful thoughts, feelings, and behaviours, and replace them with positive, helpful ones. In CBT, sessions are goal-oriented, and present-focused to efficiently guide you towards where you want to be, develop your own toolkit of coping skills, and eventually help you become your own therapist.
I completed a Master's degree in Psychotherapy from McMaster University, and a Master's degree specializing in Sport, Exercise, and Health Psychology from McGill University. My history of clinical services and modalities include providing psychotherapy at the Anxiety Treatment & Research Clinic at St. Joseph's Healthcare Hamilton, health behavior change counselling through McGill University, and mental performance consulting through McGill University Athletics and the Baseball Academy in Sudbury, ON.
Having both qualitative and quantitative research experience in my academic background, I consider myself a lifelong learner who values the importance of evidence-based practice and staying up to date with the current literature. I hold professional memberships with the Ontario Association of Mental Health Professionals and the Canadian Association of Cognitive and Behavioural Therapies.
Treatments
Assessment
Therapies
Client-Centered Therapy
Integrative Therapy