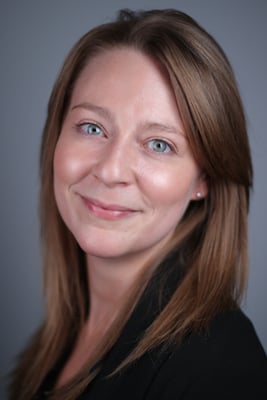 Dr. Meg Aston-Lebold, Psy.D., C.Psych.
Psychotherapy can help you cope more effectively with life's challenges, think about things in new and different ways, and make important changes. I applaud you for starting your journey by selecting a psychologist that can address your specific needs and concerns. I have supported numerous adolescents, adults, and couples overcome barriers to leading more fulfilling and meaningful lives—and would be honoured to be a part of your process of self and relationship growth and renewal.
My approach centers on creating a safe and inviting atmosphere in which you will feel comfortable exploring your thoughts, feelings, and experiences. In the initial session, we will work to identify a focus for our work together. We will also highlight your areas of strength, so they may be harnessed for the purpose of promoting your personal growth and renewal. As we progress, we may broaden our understanding of your presenting issue(s) by evaluating how and why the problem(s) of focus developed. This may involve an exploration of significant experiences or relationships from your past.
This approach is supported by a thorough assessment of your difficulties, which may involve the use of scientific, evidence-based tests, and questionnaires, in conjunction with a personal history taking. This information is used, along with any potential test results, to better understand the nature and scope of your difficulties and to identify any relevant diagnoses to inform treatment. It will also be used to help develop strategies to foster positive change that is congruent with your personal worldview and values.
In individual therapy, I see adults facing a wide range of personal struggles, including mood, depression, grief, and challenges managing debilitating anxiety (e.g., general anxiety, social anxiety, panic, and obsessive-compulsive symptoms). I support individuals to build a more resilient sense of self by addressing issues related to self-esteem, self-confidence, and identity, and to navigate significant life transitions, such as loss, breakups, job/career change, pre/post-marital counselling, and mid-life crises. I have a particular interest in how our struggles impact and are impacted by our relationships and will work with you to resolve any past or current relationship issues.
I also support couples in their efforts to improve their emotional, physical, and sexual intimacy, and can help with the process of relationship repair following difficult relationship experiences, such as infidelity and betrayals. I help partners develop more effective communication patterns and more empathic approaches to one another to manage conflicts over finances, parenting, family stress, and to support each other through life's challenges.
I completed my graduate studies in Clinical Psychology at The Chicago School of Professional Psychology with a focus on understanding ethnic, racial, gender, sexual, cultural and religious, age, and disability diversity. I am committed to keeping up-to-date in all aspects of my clinical work. I remain aware of current theoretical developments and research findings and continue to develop my own expertise through independent readings, attending workshops, and classes. I am an active member of professional associations, and attend psychology conferences to update my knowledge. I also provide clinical supervision to mental health professionals in training.
I am a registered member of the College of Psychologists of Ontario and an active member of the Ontario Psychological Association.
Treatments
Assessment
Therapies