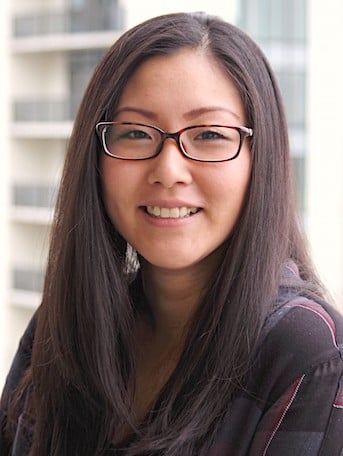 Dr. Jean Kim, Ph.D., C.Psych. – Director of Training
When life stressors become overwhelming, we typically turn to familiar ways of coping. We can become stuck in a cycle, almost as though we are playing a scene on repeat. It takes self-awareness and courage to interrupt this cycle, and I commend you for taking the initial step toward meaningful change. Over the past nine years, I have had the privilege to work alongside people as they develop greater understanding of themselves and their relationships, and discover a new direction in their lives.
People often question whether their struggles are significant enough to seek support. From my experience, if the issue is causing distress or interfering with your goals and values, it is worth exploring. In therapy, I work with those who are struggling with a variety of negative emotional experiences, such as anxiety, depression, shame/guilt, fear, or anger. I have specific interests and training in working with people who struggle with disordered eating, weight, and/or body image concerns, as well as those who are experiencing the challenges of integrating their cultural identity. In addition, I provide help to those who are struggling with the effects of interpersonal trauma (i.e., emotional, physical, or sexual abuse), family and/or relationship issues, emotion regulation difficulties, adjustment concerns, loss and grief, stress/burnout, and self-esteem concerns. In therapy, we will explore how these challenges impact your relationships, daily functioning, and mental health. My clinical work is inclusive of all sociocultural identity groups.
My approach to therapy is grounded in empathy and warmth, with the goal of understanding your specific difficulties – how they developed, how they are maintained, and how they can be changed. From this understanding, I will work collaboratively with you over the course of therapy to ensure we meet your specific needs. I regularly integrate from a variety of therapeutic approaches, including emotion-focused, behavioural, psychodynamic, cognitive, and mindfulness-based therapies. I strive to be a psychologist who is educated in a range of therapies supported by research, and who can flexibly apply this knowledge to best meet the unique needs of each individual. Above all, I see therapy as a person-to-person interaction, one that requires a sense of safety, respect, and trust to explore difficult experiences.
I completed my Ph.D. in Adult Clinical Psychology at the University of Windsor, and my pre-doctoral residency at the Edmonton Consortium. I have worked in a variety of clinical settings, including the University Hospital of Alberta, Glenrose Rehabilitation Hospital, London Health Sciences Centre, Bulimia and Anorexia Nervosa Association, and the University of Windsor's Psychological Services and Research Centre. At these sites, I provided individual and group therapy to adults and adolescents. I also conducted assessments for a variety of presenting issues (e.g., learning disabilities, adult ADHD, cognitive assessments following brain injury, eating disorders, sexual health, feeding/swallowing concerns, and personality disorders).
In addition to my clinical work, I have enjoyed academic pursuits through research and teaching. My research has focused on weight-based stigma and its impact on body image. I have published academic articles in peer-reviewed journals and have presented at national and international academic conferences. I am also a peer reviewer for the Canadian Journal of Counselling and Psychotherapy. Below are selected publications:
Pascual-Leone, A., Kim, J., & Morrison, O-P. (2016). Working with victims of human trafficking. Journal of Contemporary Psychotherapy, 1-9.
Kim, J., & Jarry, J. L. (2014). Holding fat stereotypes is associated with lower body dissatisfaction in normal weight Caucasian women who engage in body surveillance. Body Image, 11, 331-336.
Additionally, I taught an undergraduate clinical psychology course at the University of Windsor. Further, I have enjoyed facilitating workshops on various topics related to mental health, including Healthy Relationships, Emotion Regulation, Burnout, and Basic Counselling Skills.
I am a registered member of the College of Psychologists of Ontario. I am also a member of the Canadian Psychological Association and the Academy for Eating Disorders.
Treatments
Assessment
Therapies