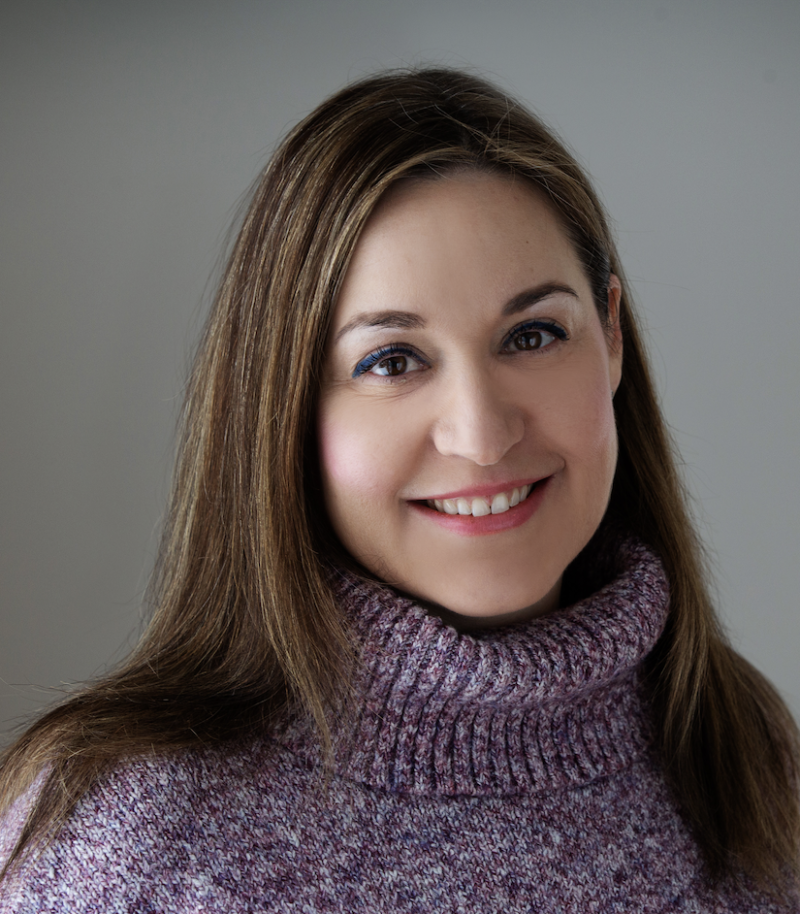 Shasha Oosthuizen, M.A.
Deciding to seek therapy is an important step toward healing, personal growth, and meaningful change. If you are reading this page, thank you for considering the possibility of me guiding and supporting you on this journey of positive change. In working with you, I will help you navigate life obstacles by providing you with coping strategies ad a compassionate space to resolve your issues. I am pleased to present a summary of my education, the types of presenting concerns that I assess and treat, and how we would work together to help you determine if we might be a good client-therapist fit.
I am currently in my final year of my PhD in Clinical & Counselling Psychology at the University of Toronto. At the Centre for Interpersonal Relationships, I am a resident working under the supervision of Dr. Dino Zuccarini, C. Psych. and Dr. Lila Hakim, C. Psych. Here, I provide assessment and treatment services for adults presenting with a wide range of concerns and welcome people from all walks of life (e.g., different ages, genders, ethnicities, spiritual beliefs, and sexual orientations).
I can help people address a variety of issues they are struggling with. Specifically, I have extensive experience in treating anxiety, depression, interpersonal problems, and life adjustment difficulties (e.g., starting college/university, relocation, retirement). I also have training in eating disorders and grief and loss, including bereavement of loved ones and pets. Moreover, I provide help to those with occupational stress/burnout, adults who experience childhood neglect or trauma, and first responders struggling with occupational trauma or PTSD.
During our initial sessions, I'll ask you about your current life challenges and goals for therapy. Next, I'll ask you to complete various self-report questionnaires and ask you to share your life history. This will help us understand what is causing and maintaining your difficulties. It will also allow me to systemically plan a treatment and select interventions that address your presenting concerns, unique needs, and treatment goals.
In therapy, I use various treatment modalities, including psychodynamic therapy, emotion-focused therapy, attachment-based therapy, relational therapy, and mindfulness-based therapies. Furthermore, I believe in using an integrative approach to help people address a wide range of issues. This is a therapeutic approach in which a variety of techniques are combined to fit the unique needs of the individual client and allows for a personalized approach to treatment. Throughout the assessment and treatment process, I provide a non-judgmental, compassionate, and authentic space to help you feel comfortable discussing your problems and exploring your experiences, thoughts, emotions, and behaviours.
In my previous clinical positions, I trained in various settings, including hospitals, universities, and private practice. Specifically, I completed practicum placements at the Centre for Interpersonal Relationships, an outpatient unit at Toronto General Hospital, and the University of Waterloo's Health Services. I have also worked in private practice in Aurora and Barrie for over six years under the supervision of registered psychologists. At these sites, I collectively treated adults and adolescents and provided individual and group therapy. I also conducted assessments for a wide range of mental health difficulties (e.g., anxiety, depressive, eating, post-traumatic stress, and personality disorders).
In addition to my past clinical work experience, I have had various research, teaching, and supervision responsibilities. Specifically, I have published a peer-reviewed manuscript in Eating Disorders. For my PhD dissertation, I am examining how people can manage occupational stress proactively and adaptively and have presented my findings at a national research conference. I have coached graduate students in various cognitive behavioural therapy (CBT) certificate courses and provided CBT supervision to Master's students at the University of Toronto.
Publications:
Mills, J. S., Vu, N., Manley, R., & Tse (Oosthuizen), S. (2017). Adolescent and young adult women's opinions of common eating disorder prevention messages. Eating Disorders, 25(3), 246-262.
I am a member of:
Ontario Psychological Association
Treatments
Assessment
Therapies