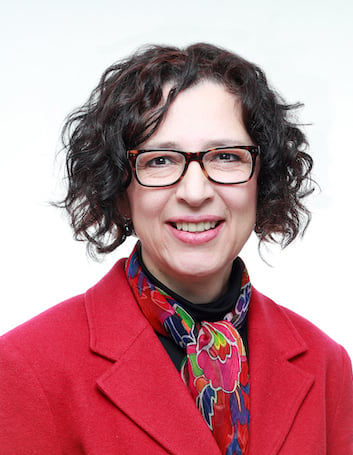 Myriam Hernandez, M.A., R.P.
It takes strength and courage to navigate daily life, with pressures coming at you from what seems like all directions. It takes even greater courage to seek out help, to step back, and look at ourselves in order to deal with distressing thoughts, emotions, body sensations or behaviours. So, from this moment on, I'd like you to know that you are not alone in this journey. I am here to support you in exploring and understanding who you are and in uncovering your strengths to deal with life's challenges more effectively.
Below you will find an overview of my areas of work and my approach in working with clients. I look forward to meeting and working with you in a non-judgmental, empathic, and compassionate way!
I work with adult and couple clients from diverse socio-cultural backgrounds, gender, and sexual orientations. As individuals, it is natural to aim to have a more fulfilling life, looking to understand how we function, learning to better regulate emotions, and wishing to explore life's meaning and purpose. I work with clients who are experiencing: stress, depression, anxiety, loss and grieving, anger, life transitions, identity issues, gender exploration and transition, self-esteem issues, sexual dissatisfaction, and feelings of emptiness. I also work with clients who are dealing with past or present distressful, trauma or traumatic events.
When we first meet, we will talk about your current concerns in a way that you feel comfortable. This first session gives up an opportunity to get to know one another. It will help me get to know you, your core values and views about life and relationships, and understand your needs. In order to help you gain a better understanding of what might be at the root of your struggles, I will also conduct a comprehensive assessment of your difficulties using different measurement tools and collecting information about key events and situations in your life. With all this information, we can work together to identify and refine your goals for therapy and develop a plan to explore the issues and achieve these goals.
I offer to my clients an integrative approach to therapy. This means that I use a holistic perspective to inform therapy because "there is no health without mental health". This also means that I draw from different theories and interventions to develop a treatment plan adapted to the specific needs of my clients including psychodynamic, attachment-based, object-relation, emotion regulation, polyvagal and somatic, ego states, mindfulness-based, cognitive-behavioural, experiential, and existential. I also provide Eye-Movement, Desensitization and Reprocessing (EMDR) Therapy (EMDRIA-Approved Basic EMDR Trained Clinician). Furthermore, I put clients at the centre and work with them collaboratively in an open, authentic, and compassionate way.
I work as a psychotherapist at the Centre for Interpersonal Relationships (CFIR) under the supervision of Dr. Lila Hakim, C. Psych. Previously, I worked for more than 20 years in the public health field. I am committed to ongoing professional development by regularly attending conferences and workshops. I also follow new developments in relevant professional literature to base my work on scientific and current evidence.
Treatments
Therapies