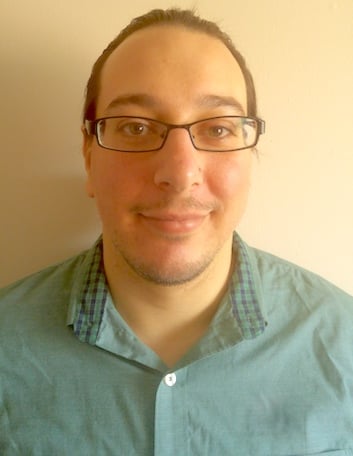 Massimo Di Domenico, M.A.
Life can be full of stress, with some days being more overwhelming than others. It can be difficult to look inwards and realize that the skills and behaviours we have been using to cope with stress are not as effective as they used to be. Through this inward reflection, you have recognized that something needs to change and I congratulate you on doing so. This recognition can come with uncertainty about how to develop different ways to overcome the challenges that life presents us. You don't have to be alone with this uncertainty, together we can make a positive change!
Through a respectful and supportive relationship, we will navigate difficulties with strong negative emotions (depression, anxiety, anger), disruptive behaviours (aggression, inattention, hyperactivity), or family conflict. Whether it's working individually with children, adolescents, parents, or working with the family unit as a whole, my goal is to help you achieve the positive changes you are aiming for.
I have experience working individually with children, adolescents, and parents with a broad range of presenting concerns such as: anxiety, depression, emotion regulation, and attachment disturbances. I believe that parents are a great resource and source of strength for their children and can be an integral part to the treatment process. I also have experience in conducting psychoeducational assessments (learning disabilities, intellectual functioning, ADHD) using a variety of evidence-based tools and measures.
Taking a whole-person approach, our first meeting together will allow me the opportunity to understand the difficulties you are facing, the context in which those difficulties are occurring, and the strengths that you possess that we can use to help you overcome them. We will establish therapeutic goals and through a scientific-based assessment of your difficulties we will gain a better understanding of how to achieve those goals. I utilize a variety of evidenced-based therapeutic techniques (cognitive behavioural therapy, emotion focused therapy for individuals and families, attachment-based therapy) with the aim of tailoring the treatment approach to fit your individual needs and goals.
Training in a developmental psychology approach has allowed me to gain experience working with children, adolescents, and families in both individual and group settings. I have provided psychoeducational assessments in community settings such as the York Catholic District School Board and the York University Psychology Clinic, and clinical intervention services at Kindercare Psychology. I have also completed formal training in Emotion-Focused Family Therapy and was the lead facilitator on group anxiety interventions for adolescents. I am currently a therapist working under the supervision of Dr. Cassandra Pasiak, C.Psych
I am a member of the Canadian Psychological Association and have presented several research posters at national and international conferences such as the Canadian Psychological Association's National Convention and the Society for Research on Adolescence Biennial Meeting. I took part in facilitating a pilot group-based Dialectical Behaviour Therapy skills program for children and conducted program evaluations for a peer-led school program. My research has generally focused on two areas – romantic relationships and dating violence in adolescents and program and process evaluation.
Treatments
Assessment
Therapies