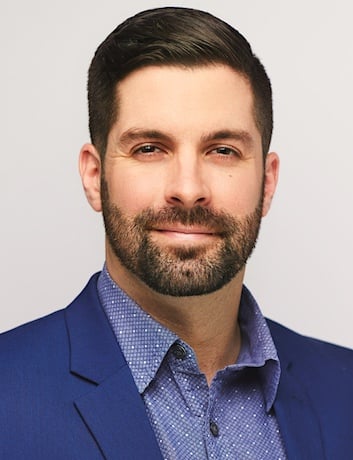 Joshua Peters, M.A.
Life is a dynamic journey filled with both 'high' and 'low' moments. When we are in the 'highs,' we can often appreciate these experiences full hardily; however, it can be harder to cope with the feelings, thoughts, and behaviours that sometimes accompany the 'low' moments. This process can feel even worse if you are alone or unsupported. In seeking help from a therapist, you have taken an important and admirable first step towards healing and growth. I offer you a warm welcome on your journey towards better mental health.
In my clinical practice as a Registered Psychotherapist, I work with individual and couple clients who are experiencing a diverse range of emotional and relational struggles. Specifically, I am interested in and have experience working with clients who are struggling with distress related to anxiety and stress, anger, depression, grief, relationships, trauma, sex, sexuality, and gender. I also specialize in working with LGBTQ2S+ couples to help them build deeper bonds and connections, enhance physical, emotional, and sexual intimacy, and work through hurts and betrayals.
During your first appointment, I will work collaboratively with you to create an environment that fosters personal growth and self-actualization. This will include conducting a comprehensive assessment derived from cutting-edge psychological research. As an integrative clinician, I will also utilize empirically supported developmental, emotional/affective, and neurological research to develop a treatment plan that addresses your unique concerns. Understandably, engaging in this process can be difficult and you may experience increased distress during some stages of therapy. In undertaking this process with you, I strive to create lasting change that strengthens relationships and promotes a stronger and more resilient self.
In therapy, I primarily incorporate Psychodynamic, Emotion Focused, Relational, and Cognitive Behavioural therapeutic approaches to explore your cognitive, emotional, behavioural, and relational distress. I also have additional specialized training in narrative, attachment-based, dialectical behavioural, acceptance and commitment, and object-relations therapies. Incorporating these different treatment modalities allows me to work with a diverse range of clients and foster an environment of respect, trust, and safety.
In assessment, I provide comprehensive psychoeducational assessments to adolescents and adults. Psychoeducational assessments are the primary means by which clinicians assess and diagnose learning difficulties (e.g., ADHD, Learning Disabilities). I also provide mental health (i.e., psychodiagnostic) assessments to adults. These assessments can be helpful for treatment planning, academic accommodations, as well as to develop a better understanding of your mental health or learning style. During the assessment process, I use a trauma-informed approach, which strives to understand how systemic factors (social-economic status, racism, homophobia, etc.) may impact a client's ability to function in their day-to-day life and their overall mental health.
In my clinical work, I draw from a rich background in the mental health field that spans over a decade and includes both clinical and research positions. Prior to my doctoral training, I worked as a Crisis Line Specialist serving Canada's Capital Region. As a Crisis Line Specialist, I supported service users experiencing a mental health crisis and who were at risk for suicide. I also spent time at the University of Ottawa's Couples Research Laboratory, aiding in research on LGBTQ couples and intimate partner violence. While completing my master's degree, I participated in a 2-year clinical internship at Saint Paul University and an external placement at the Centre for Interpersonal Relationships (CFIR). After completing my master's degree, I began private practice at CFIR and held several positions, including Clinical Supervisor, Clinical Manager, and Head of the Gender, Sexuality, and Relationship Diversity Service. During my doctoral training, I completed placements at UPEI's Psychology Training Clinic, the Immigration and Refugee Service Association (IRSA) and Provincial Geriatrics, where I gained competency in providing assessment, diagnosis, and psychotherapy to these unique populations. These training opportunities provided me with the experience, skills, and theoretical foundation to provide psychotherapy and assessment to a diverse range of clients.
I am currently a Registered Psychotherapist (#006633) at the Centre for Interpersonal Relationships under the supervision of Dr. Lila Hakim, C.Psych. I have completed a specialization in Psychology at the University of Ottawa (2014), a Master of Arts in Counselling at Saint Paul University (2016), and I am currently completing my final year in the Doctorate in Clinical Psychology at the University of Prince Edward Island (exp. 2023). 
Treatments
Assessment
Therapies
Client-Centered Therapy
Integrative Therapy
Relational Therapy