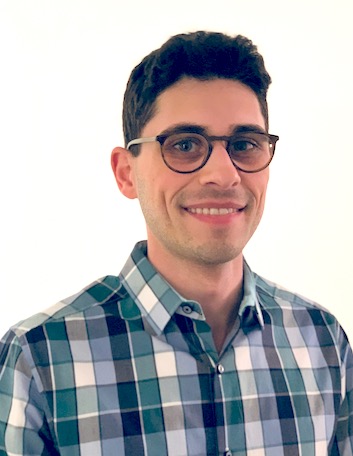 Jonathan Samosh, B.A.
We can be faced with many challenges in our lives and it takes great courage to seek help during these difficult times. You are taking an important first step towards healing and personal growth by looking for a therapist that makes you feel comfortable and addresses your needs. I strive to provide clients with a safe and genuine environment to explore and undertake their personal, emotional, and relationship journeys. We work collaboratively along the way.
I provide psychological therapy and assessment services for adults and couples experiencing psychological, emotional, and relationship distress in a variety of areas. These areas include: anxiety and stress, depression and mood, anger and emotion regulation, grief and loss, traumatic experiences, self-esteem issues, life transitions, personal growth, existential issues related to meaning and purpose, relationship difficulties, and issues related to sexual functioning. I am comfortable working with individuals and couples that have longstanding concerns or are experiencing difficulties for the first time. I am also comfortable working with individuals and couples from diverse socio-cultural identity groups (e.g., gender, sexual orientation, race, ethnicity).
I believe that each individual client has unique a personality and life experiences; I believe that each couple has a unique relationship history. Therapy should reflect this diverse reality. When we first meet, I will ask you to share with me your current concerns at a pace that is comfortable for you. I will work to understand your needs and values, using scientifically-based assessment measures to help us both further understand your concerns. We will also work together to identify your goals for therapy and develop a plan to best meet your psychological, emotional, and relationship needs. I will integrate various effective psychological treatment approaches to help you reach your therapy goals, including psychodynamic, attachment-based, emotion-focused, and cognitive-behavioural therapies. We will check in during the process of therapy to ensure that we are moving forward together in a way that feels right for you.
I am currently in my third year of training in the clinical psychology doctorate program at the University of Ottawa. I have participated in clinical training in hospital, community clinic, and private practice settings. I have experience with assessment and treatment for adults individually and in groups. My research is conducted primarily in the field of community psychology, studying how to best assist individuals with complex mental health care needs as they navigate our health care system, as well as studying effects of homelessness and housing interventions. I also provide volunteer services with a mental health promotion initiative, delivering workshops about mental health and wellbeing to public groups in the Ottawa area.
I maintain membership with the Canadian Psychological Association (CPA), routinely attend psychology conferences and workshops, and follow current developments in relevant clinical/scientific literature, to ensure that my work remains evidence-based and up-to-date. I am currently providing services under the supervision of Dr. Dino Zuccarini, C.Psych at the Centre for Interpersonal Relationships. I look forward to meeting with you to discuss how I can help.
Treatments
Assessment
Therapies
Integrative Therapy
Relational Therapy