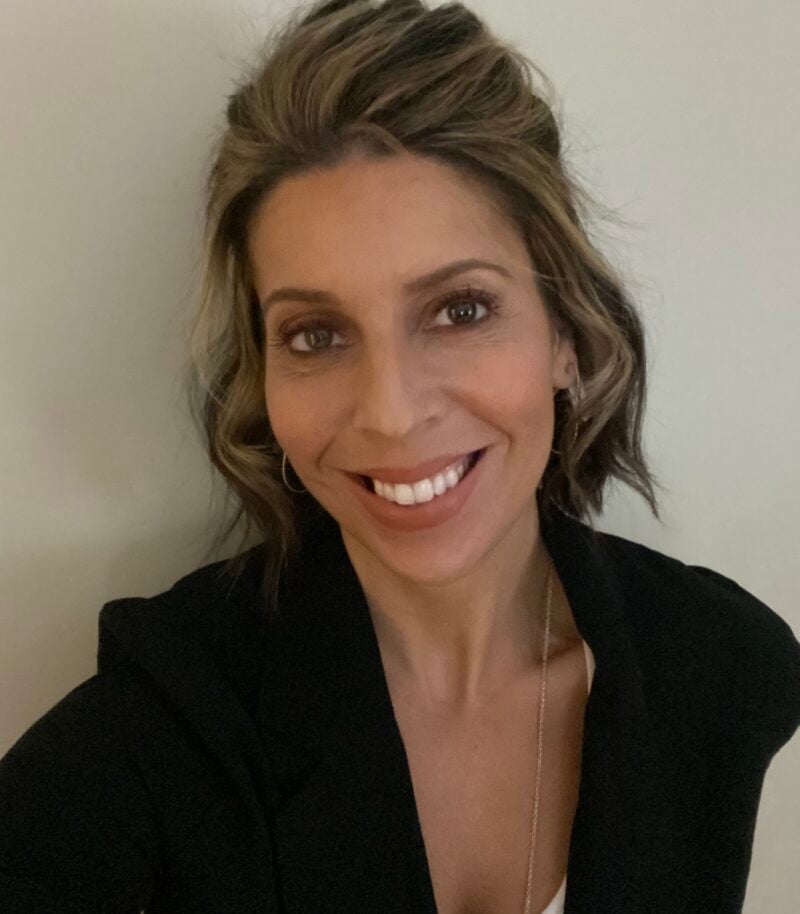 Dr. Sara Antunes-Alves, C. Psych.
Life can be riddled with uncertainty and eclipsed by dark events. These can impede your ability to enjoy the happiest of moments, or even render you completely incapacitated. I admire the courage required to choose therapy to navigate life's challenges, and I first want to applaud you for your courage. Your motivation to the openness, vulnerability, and change involved in the therapy process is perhaps the most important predictor that therapy will be helpful for you. There is hope already in that.
I enjoy working with individuals who are experiencing conflict in their relationships (with others or within themselves), and those struggling with either overwhelming emotions or with feeling disconnected from them. I support clients in processing and healing from traumatic life experiences, including emotional, physical, and sexual abuse and neglect. In particular, I have focused my practice on helping men become better attuned to their emotional experience and to develop more satisfying connections with others.
I have extensive experience helping clients overcome ongoing symptoms of depression and anxiety, interpersonal problems, emotional regulation problems, and trauma. I have years of intensive work experience with post-secondary students at-risk of suspension, conducting comprehensive assessments using a variety of achievement and psychological measures to identify strengths and areas of improvement. My clientele would typically include those with diagnosed psychiatric and learning disabilities that make academic success and day-to-day functioning difficult. I assisted them in building a more cohesive sense of self, greater resilience, and replacing unhelpful coping (e.g., substance abuse, avoidant behaviours) with more adaptive strategies to ultimately help them thrive.
With your collaboration, my mission, first and foremost, is to help you understand yourself as intimately as possible. I believe self-awareness is the bedrock to genuine and long-lasting change. I carefully consider your "origin story" in order to comprehensively assess who you are. This may include deeper exploration into childhood trauma, attachment ruptures, somatic complaints, and suppressed emotional states that contribute to your presenting concern. As your therapist, I plan to co-create a comfortable and authentic environment in which you can explore painful experiences and work toward feeling better.
I have had extensive training in Cognitive Behavioural Therapy and integrate this approach with attachment-based, experiential, and psychodynamic therapies to diminish symptoms based on your specific needs and concerns. I am committed to meeting you where you are, whether that be from a more physical, emotional, or intellectual awareness of your problem, and help you understand how these states interact in your being. Together, we will work toward assessing the most important and achievable goals toward your wellbeing.
Over the past ten years, I have worked in university counselling centres, disability service offices, and specialized mental health programs for at-risk students. For several years, I managed a mental health program at Carleton University, where I conducted assessments of all clients entering the program, and delivered training and clinical supervision to the program's counselling staff and interns. I am particularly passionate about counsellor training, and the ongoing empirical questions of "what makes a good therapist?" and "why is therapy effective?"
As adjunct research professor at Carleton, I supervised research students in their honours and graduate theses, and have lectured on various topics related to the practice of psychology. As a keen scientist-practitioner, I continue to publish in the areas of therapeutic technique and mental health service delivery. I have served on various editorial boards over the past nine years, peer-reviewing articles and book reviews related to therapist technique and psychopathology.
I completed my B.A. (Honours) Psychology (2007) and M.A. Educational Counselling (2010) at the University of Ottawa, and my Ph.D. Counselling Psychology (2017) at McGill University, where I studied the CBT treatment of depression. I am registered as a psychologist with the College of Psychologists of Ontario (CPO), specializing in clinical and counselling psychology. I am a member of the Canadian Psychological Association and the Ontario Psychological Association.
My research publications are listed below:
Antunes-Alves, S., Gennara, A., & Meissner, J. (in press). Get with the (FITA) program: A service to help at-risk students. Journal of Postsecondary Education and Disability.
Antunes-Alves, S., Meissner, J., Gennara, A., Yuen, S., Howard, A., & McCloskey, L. (June, 2022). Mental health on postsecondary campuses: Reviewing the status, the impact, and a proposal to help. In M. Zangeneh (Ed.), Mental Health of University/College Students. Concurrent Disorders Society Publishing.
Bilodeau, C., Meissner, J., Antunes-Alves, S., Konecki, R., & Ruci, L. (2021). Exploring alliance-outcome associations: The differential role of alliance components, personality, gender, and pre-treatment severity. Counselling and Psychotherapy Research, 00, 1-10. https://doi.org/10.1002/capr.12473
Antunes-Alves, S., & Langmuir, T. (2021). Evaluating a combined intervention targeting at-risk postsecondary students: When it comes to graduating, mental health matters. Counselling and Psychotherapy Research, 0, 1-11. doi: 10.1002/capr.12390
Antunes-Alves, S., Vukovic, B., Kramer, U., Milyavskaya, M., Dobson, K., & Drapeau, M. (2018). Therapist interventions and patient outcome: Addressing the common versus specific factor debate. Archives of Psychiatry and Psychotherapy, 3, 7-25. doi: 10.12740/APP/93828
Antunes-Alves, S., Vukovic, B., Kramer, U., Milyavskaya, M., Dobson, K., & Drapeau, M. (2018). Investigating the effects of therapist accuracy in Cognitive Behavioural Therapy for Depression. British Journal of Guidance and Counselling, 46(5), 605-615. doi: 10.1080/03069885.2018.1453048
Antunes-Alves, S., & Comeau, T. (2014). A clinician's guide to the neurobiology underlying the presentation and treatment of PTSD and subsequent growth. Archives of Psychiatry and Psychotherapy, 3, 9-17.
Antunes-Alves, S., Thompson, K., Kramer, U., & Drapeau, M. (2014). The relationship between cognitive errors, coping strategies, and clients' experiences in session: An exploratory study. (Digest published in Counselling and Psychotherapy Research, June).
Antunes-Alves, S., & De Stefano, J. (2014). Intimate partner violence: The case for joint couple treatment. The Family Journal, 22(1), 62-68.
Alves, S., & Gazzola, N. (2013). Perceived professional identity among experienced Canadian counsellors: A qualitative investigation. International Journal for the Advancement of Counselling, 35(4), 298-316. doi: 10.1007/s10447-013-9184-x
Antunes-Alves, S., Thompson, K., Kramer, U., & Drapeau, M. (2013). The relationship between cognitive errors, coping strategies, and clients' experiences in session: An exploratory study. Counselling and Psychotherapy Research, 14(2), 1-9. doi: 10.1080/14733145.2013.770894
Antunes-Alves, S., & De Koninck, J. (2012). Pre- and post-sleep stress levels and negative emotions in a sample dream among frequent and non-frequent nightmare sufferers. Archives of Psychiatry and Psychotherapy, 2, 11-16.
Alves, S., & Gazzola, N. (2011). Professional identity: A qualitative inquiry of experienced counsellors. Canadian Journal of Counselling and Psychotherapy, 45(3), 189-207.
Treatments
Therapies