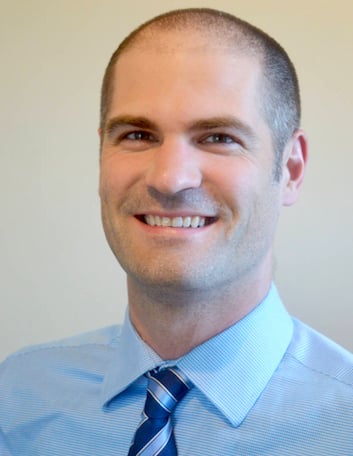 Dr. Mark Coates, C.Psych.
My clinical practice focuses on identifying possible neuropsychological difficulties and helping clients to better understand their individual cognitive profile. In doing so, clients often gain insight into their daily functioning and learn ways to adapt to any limitations that might exist. Practical recommendations are provided through one-on-one feedback and a detailed report so that clients, their families, and their healthcare providers can work together to maximize functioning. Above all, I strive to provide an objective opinion of an individual's cognitive functioning through the use of standardized neuropsychological measures and careful interpretation of results.

I have particular interests in working with clients who have experienced head injuries, those with psychiatric disorders affecting cognition, and older adults with degenerative conditions such as dementia. I also have extensive experience working with clients and caregivers to manage responsive behaviours in older adults to ensure safety and to minimize the need for more intrusive interventions.

I completed my Bachelor's degree with a double major in Biology and Psychology at the University of New Brunswick in 2002. I then attended University of Ottawa for my doctoral training. During graduate school I completed practica in diverse settings, including in-patient hospitals, out-patient clinics, and forensic institutions. Through coursework and clinical experience, I developed expertise in clinical psychology and clinical neuropsychology with adults. My pre-doctoral internship took place in London, Ontario. In that year, I completed neuropsychology rotations focused on psychiatric and neurological patients, as well as a rotation in a forensic psychiatric hospital. I received my PhD in Clinical Psychology in 2011, and subsequently worked as an instructor at University of Ottawa for two years.

I am currently a member of the Canadian Psychological Association. I regularly attend conferences and workshops focused on neuropsychology and clinical psychology, in order to acquire the most up-to-date knowledge in my field. In addition to working at CFIR, I am a part time instructor at University of Ottawa.
Treatments
Assessment
Therapies