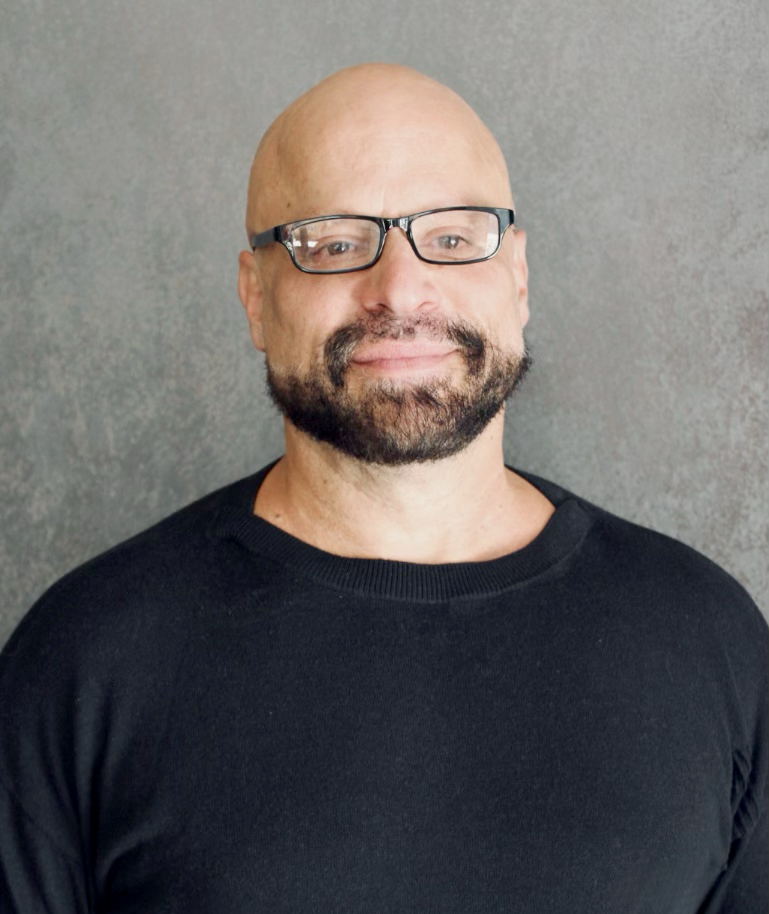 Dr. Dino Zuccarini, C.Psych., Co-Founder, Partner
It takes a lot of courage to face our most distressing thoughts, emotional reactions and behaviours, so from the outset, I'd like to applaud you for taking this first, important step to feeling better—choosing an appropriate therapist for you. For the past 15 years, I have been privileged to accompany numerous individuals and couples on a journey of growth and renewal. Below I've given you an overview of my areas of competency and how I generally work with clients. I look forward to meeting with you.

In individual therapy, I see clients who are experiencing depression and anxiety, having difficulties resolving past or current relationship issues and struggling with issues related to sexual functioning (e.g., arousal, desire, orgasm difficulties). I also support clients to address self and relationship issues in the aftermath of different types of traumatic and overwhelming life experiences, such as emotional and physical abuse and neglect and sexual abuse. I have extensive experience helping clients deal with grief from past losses, cope with work place stressors and burnout, face life-threatening or terminal illnesses and explore existential issues related to meaning and purpose. I am comfortable working with individuals from different socio-cultural identity groups (e.g., gender, sexual orientation, race, ethnicity).

In terms of couple and sex therapy, I work with couple partners to address a wide range of relationship issues, including improving their capacities for emotional, physical and sexual intimacy, repairing ruptures to their bond in the aftermath of infidelities and betrayals, and managing conflicts over finances, parenting and extended family members (i.e., dealing with difficult in-laws). I also support couple partners to deal with challenging life circumstances in which one partner is afflicted with momentary or chronic physical or mental health issues, or terminal illness.

Throughout our journey together, I provide a confidential therapeutic relationship marked by compassion, empathy, genuineness and authentic engagement.
I am an integrative psychologist—my psychotherapeutic approach involves integrating different theories of human psychological development, and affective/emotion and neuroscience research and then tailoring treatment interventions in a manner that promotes greater self-resilience, authenticity, wholeness and healthy interdependency in relationships. I also draw from various scientific, evidence-based therapy approaches. Humanistic and experiential models inform how I work with you to explore your inner experience of distress, including the emotional reactions, feelings and thoughts that are troubling you. Psychoanalytic and psychodynamic theories are employed as a frame to guide this exploration and to deepen our understanding of the impact of your earlier years on your present-day difficulties. Existential models inform my perspective on some of the inner struggles faced by all of us merely on the basis of our existence. Post-modernism also influences my clinical work in terms of my sensitivities to how social, cultural and historical contexts shape our subjective sense of reality, meaning-making and self expressions. Cognitive-behavioural and mindfulness-based strategies are employed to diminish symptoms and associated distress. Techniques from many different psychotherapy models are used to address your specific needs and concerns.

In an initial session, I'll ask you to share your story about your present-day struggles. We'll then work together to identify the core issues and goals to be addressed in therapy. In subsequent sessions, we'll work together to assess the origins and explore the scope of your presenting issues. I also conduct a comprehensive scientific-based assessment of your difficulties—to help you gain an understanding of what might be at the root of your struggles with anxiety, depression or your relationship problems. During this assessment, I will use scientific, evidence-based measures along with taking an in-depth personal history and an account of your life experiences to provide you with insights about the nature of your current difficulties. In a third phase of therapy, the knowledge obtained from our initial session and the assessment will be used to develop targeted strategies to foster change. We'll first work together to diminish your symptoms and associated distress, and then we'll deepen our work to understand and change self and relationship issues underlying your concerns and symptoms.

I am currently the Executive Director at the Centre for Interpersonal Relationships, and Head of the Personality Service, and the lead of the Personality & Interpersonal Functioning and Trauma & Dissociation Assessment Services. In my capacity as Executive Director, I work with Clinical Directors and Heads of Service to deliver leading edge scientifically-driven clinical programs and treatment and assessment services. I also ensure that ongoing education opportunities are made available to our psychologists.

I have published various journal articles and book chapters, presented papers and conducted workshops in the areas of couples, relationship trauma and sex therapy. I am an original proponent of an integrated Emotionally Focused Therapy model of couple and sex therapy. I have also conducted research into the process of relationship repair in the aftermath of difficult relationship experiences, such as infidelity and betrayals. Below are some recent publications:
Zuccarini, D., Johnson, S. & Makinen, J. (manuscript prepared and to be re-submitted to Journal of Marital and Family Therapy). Transforming power of emotion in forgiveness in EFT: An emotional processing model.
Zuccarini, D., Johnson, S., Dagleish, T., & Makinen, J. (2013). Forgiveness and reconciliation in EFT for couples: The client change process and therapist interventions. Journal of Marital and Family Therapy, 39, 148-162.
Johnson, S. & Zuccarini, D. (2011). EFT for sexual issues: An integrated model of couple and sex therapy. In Furrow, J., Bradely, B., & Johnson, S. (Eds.). The Emotionally Focused Casebook: New Directions in Treating Couples. Routeldge Inc.
Zuccarini, D., & Karos, L. (2011). Emotionally focused therapy for gay and lesbian couples: Strong identities, strong bonds. In Furrow, J., Bradely, B., & Johnson, S. (Eds.). Emotionally Focused Casebook: New Directions in Treating Couples. Routeldge Inc.
Johnson, S. & Zuccarini, D. (2010). Sex and attachment: Addressing sexual issues in emotionally focused couple. Journal of Marital and Family Therapy, 36, 431- 445.
Kleinplatz, P.J., Ménard, A.D., Paquet, M.-C., Paradis, N., Campbell, M., Zuccarini, D., & Mehak, L. (2010). The components of optimal sexuality: A portrait of 'great sex'. Canadian Journal of Human Sexuality, Spring-Summer.
Since 2007, I have taught under-graduate courses at the University of Ottawa in Interpersonal Relationships, Family Psychology and Human Sexual Behaviour. I continue to read peer-reviewed research articles and books about current treatments for psychological issues.

I am a registered member of the College of Psychologists of Ontario.

Professional Affiliations
2008-2011 Canadian Psychological Association
2007-2011 Ottawa Institute for Object Relations Therapy- Board Member
2012- Ottawa Academy of Psychologists
2012- Canadian Register of Health Service Psychologists
Treatments
Assessment
Therapies