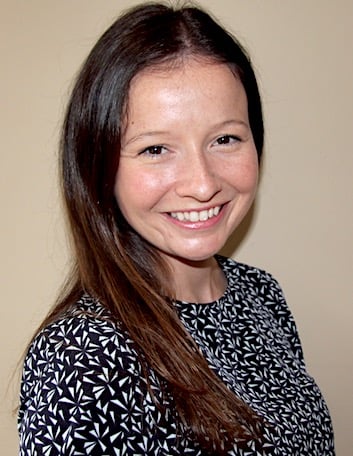 Dr. Karine Côté, C.Psych., Partner
For all of us, life is full of surprises and sometimes it can be marked by major challenges. Since psychotherapy requires a lot of courage to open up to a stranger, choosing a therapist is an important step in the process of working through life's challenges. I am pleased to present a summary of my experiences and interests in clinical psychology and look forward to working together with you.
One of the key ingredients in successful therapy is the quality of the relationship between a client and his or her therapist. This is why it is important for me to develop trust and cooperation with clients to support them in their difficulties and help them meet their psychological needs. At the beginning of and throughout therapy, I work with clients to develop a deep understanding of who they are and what their difficulties are about and offer them a treatment plan tailored to their objectives. We will work to develop skills and strategies to reduce current emotional distress, and resolve the self and relational difficulties underneath emotional distress to ensure long-lasting changes occur.
My therapeutic style is primarily based on a humanistic approach, integrating techniques from gestalt and object relations psychotherapy, emotion-focused therapy (EFT), and cognitive-behavioural therapy (CBT).
For the past ten years, I have had the chance to work with adults and couples with various needs and challenges. My work has included but not been limited to the following difficulties: problems with mood and anxiety (including bereavement), interpersonal and relationship problems (including rebuilding trust and closeness), painful emotions related to present or past events including traumas, developing self-esteem, chronic disease management, eating disorders, and sleep disruptions.
Specifically, I have had the chance to apply my expertise in psychological assessment and psychotherapy by working in community mental health, hospital, and private practice settings, including the Centre for Psychological Services at l'Université du Québec en Outaouais and the Montfort Hospital at their Clinical Health Psychology Services. As a clinical supervisor at CFIR and a part-time professor at the University of Ottawa, I also have the chance to support therapists in training in developing their clinical skills.
I also value professional development by participating in training workshops and maintain an interest in research to be informed on the latest evidence-based theories and interventions in my field. My doctoral thesis focused on the impact of ageist representations on prescribing anxiolytics to the elderly population, and their use thereof. My postdoctoral research focused on presenteeism and its effects on workers' health. Moreover, as a collaborator in different research groups, I presented at national and international conferences and collaborate on the submission of scientific articles on presenteeism and medication consumption in Canada.
I am currently registered as a psychologist by the College of Psychologists of Ontario and the Ordre des psychologues du Québec. I am also a member of the Canadian Psychological Association, the American Psychological Association, the Canadian Association on Gerontology, the Canadian Andrology & Fertility Association, the Société Québécoise pour la recherche en psychologie, and the Société québécoise de psychologie du travail et des organisations.
Treatments
Assessment
Therapies
Integrative Therapy
Relational Therapy