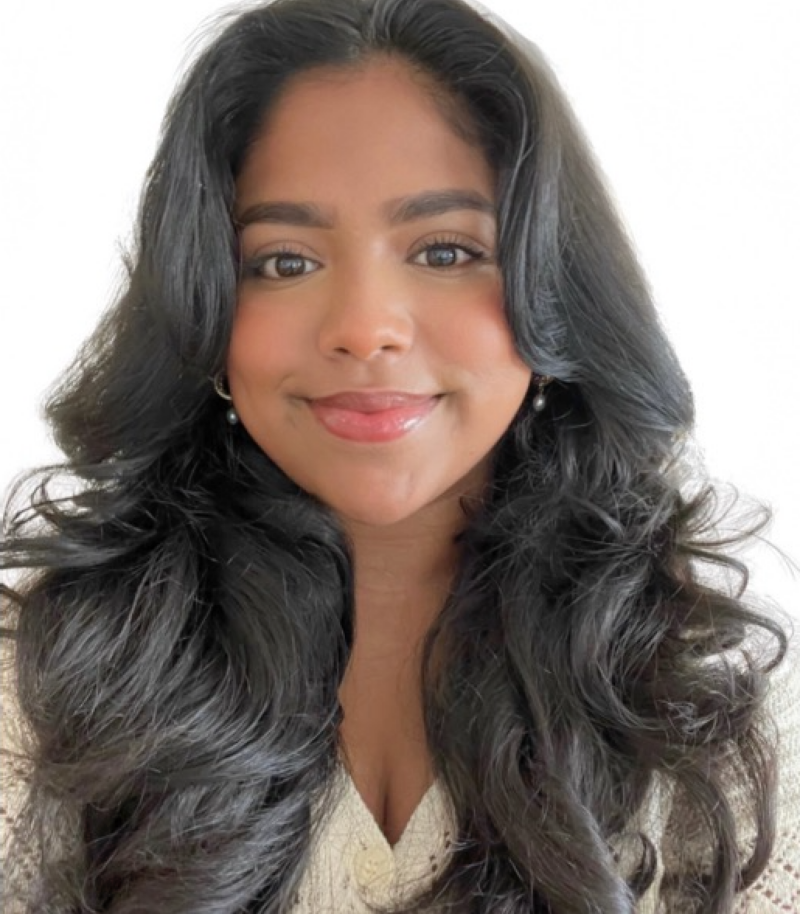 Priyanga Jeyakanthan, B.A.
Welcome to CFIR. Embarking on a journey of self-discovery and healing can be both challenging and incredibly rewarding. I understand that each individual's experience is unique, and I deeply honor the trust you place in seeking support. I work with those who may be struggling with anxiety, depression, disordered eating, body image and complex trauma. Recognizing and seeking help for these challenges is a profound act of self-care. I believe in the importance of cultural humility, recognizing that every individual brings their own unique experiences shaped by culture, community, and personal beliefs. Together, we can explore the paths that lead to a deeper understanding and a more fulfilling life. It would be my privilege to walk alongside you on this journey towards well-being and connection. Let's take that step together.
I am currently a Master of Psychology student at Adler Graduate Professional School. At the Centre for Interpersonal Relationships, I am completing a practicum under the supervision of Dr. Jean Kim, C. Psych.
I have great interest in navigating the balance between individualistic desires and collective values. Using a person-centered, integrative and trauma-informed approach, I'll guide you in uncovering how your past shapes your present beliefs and habits. My interest also lies in experiential therapy, which uses direct experiences to understand emotional challenges.
In our initial session, I'd like to hear about the experiences and challenges that brought you here, and your aspirations for our journey together. Collaboratively, we'll define the issues you wish to address and goals you aim to achieve. While this exploration may feel intense, it's an invaluable step to truly understand and honor your perspectives and experiences.
Currently, I'm undertaking a practicum at the Peel District School Board, where I am administering psychoeducational assessments to students. In previous roles, I garnered invaluable experience working with children on the spectrum as an Instructor Therapist. Beyond clinical settings, I founded a non-profit in Sri Lanka, dedicated to aiding tribal communities reintegrate into society, emphasizing educational support and mental health service access. Notably, I independently conducted social research at Yellow Brick House, focusing on minority women's experiences during the pandemic, specifically exploring the nuances of intimate partner violence, narcissistic behaviors, and the implications of enabling family dynamics.
Treatments
Assessment
Therapies