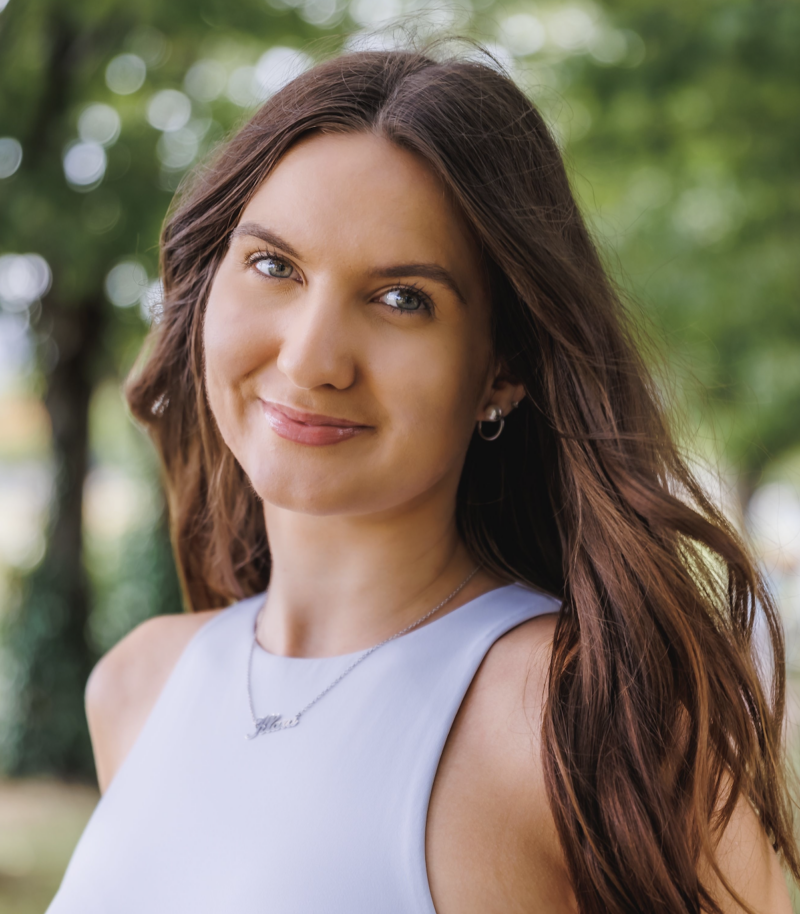 Klara Laszlo, B.A. (Hons)
I commend your decision to prioritize your well-being. Initiating therapy for the first time or returning to it requires great bravery. My aim is to stand by you as you embark on and navigate this journey. Whether you have clear objectives for therapy or are uncertain at the outset, wherever you stand is a valuable starting point. I prioritize creating an inviting, warm, and safe space for you to explore your thoughts and emotions in a meaningful way. Using a compassionate, holistic, and collaborative approach, we will work together in restoring inner balance. I believe therapy works best when we consider your unique life experiences and individual needs.
Currently, I am a Master's student at Adler Graduate Professional School completing my M.Psy degree. I hold an Honours Bachelor of Arts in Psychology from the University of Ottawa. At the Centre for Interpersonal Relationships, I am working under the supervision of Dr. Sneha Pitre, C. Psych to complete my practicum training.
I provide services to adolescents and adults from varying life experiences who are experiencing emotional dysregulation, interpersonal challenges, and overwhelming life transitions, along with other challenges. Using a flexible, integrative therapeutic approach, we will curate a therapy plan unique to you. Drawing particularly from modalities such as sensorimotor psychotherapy, somatic experiencing therapy, and emotion-focused therapy (EFT), among others we may explore, we will assess for a holistic and effective approach to utilize. Identifying the possible areas and challenges impacting your current experience will lead us on our journey where I hope to guide and support you in the direction of positive change and fostering growth.
Our initial meeting will primarily be dedicated to building a mutual understanding, ensuring that our collaboration aligns with your therapeutic objectives and feels like a natural fit for you. Following this, upon identifying specific goals, we may proceed to conduct a comprehensive assessment, delving deeper into the challenges you are encountering. Subsequently, I will collaboratively review and consult with you to facilitate the achievement of your goals. As we progress, the direction of our plan may adapt and evolve in response to the new insights acquired.
I have a great interest and passion for advocating and promoting positive mental health practices in the workplace. I am in the process of developing a research-based, informative, and interactive workshop to introduce to organizations interested in bringing an emphasis on wellbeing into the work culture. I hold a membership with the Ontario Psychological Association (OPA) and have obtained my Mental Health First Aid (MHFA) certificate from the Mental Health Commission of Canada.
I welcome you to reach out if you have any questions or would like to chat further!
Treatments
Therapies
Client-Centered Therapy
Integrative Therapy
Relational Therapy