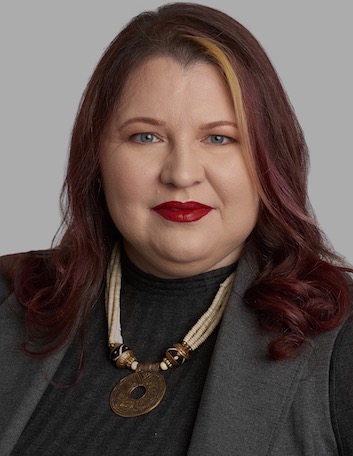 Elaine Waddington Lamont, Ph.D., M.S.W., R.S.W.
It is common for almost everyone to experience challenges, even hardships in their life. These experiences can cause us to feel overwhelmed and isolated, sometimes believing we are beyond our ability to cope. The decision to seek help is not always easy, but finding the right therapist means having a confidential collaborator who will work with you to find the solutions or directions that work best for you and can be a great first step toward feeling in control of your life. Healing and recovery look different for everyone, but they are within your reach. It would be my privilege to begin that journey with you as your therapist.
I have experience in helping people, individually and in groups, to rediscover and harness their inner resources. I am comfortable hearing your perspective, and I value the importance of ethnicity, culture, sexuality, and gender identity in shaping a person's experiences. Maybe you are thinking about your lifestyle, workplace, or relationships, or need evaluation and treatment for mental health challenges such as depression, anxiety, or support in dealing with the effects of trauma. Sometimes people may turn to drugs or alcohol to cope. Sleep issues, such as insomnia and nightmares, are also more common during times when we are challenged and stressed. Opening a dialogue with a therapist can be invaluable for feeling empowered to begin navigating a path forward.
During your first visit, I will invite you to share your experiences with me and offer my own thoughts and questions so that we can work together to develop your personal therapeutic goals. I will also use some of the well-developed scientific assessment tools, such as questionnaires, to help focus our inquiry and reveal some of the areas that may be of more immediate concern, or contributing more to your current distress. During later sessions, as the therapeutic relationship is formed and strengthened, we will be able to work toward achieving these goals, or reevaluating them, in light of new information and insights.
Through this collaborative process, I will draw on some of the theoretical perspectives and techniques from my "tool box" to ask questions and offer suggestions that may be useful to you. For instance, cognitive behaviour therapy is a well-known evidence-based therapy developed to identify thought patterns that are not helpful and tweak them a little so that they are more likely to lead to useful behaviours and more positive emotions. In other cases, we may explore your early life, or past and present relationships for information related to attachment. Perhaps information about your social environment, gender, culture, or sexuality will allow for greater insight. Perhaps you have lived with structural inequality and oppression. For some, an approach based on neuroscience is helpful for understanding the way our brains process information. This process will give both of us new information to shape the direction of the work we will do together and tailor treatments that may work best for you, including CBT, solution-focused approaches, and client-centered approaches. I am also experienced with CBT specifically for insomnia (CBT-I) and I can work with you on your sleep hygiene.
Over the past few years, I have provided clinical services in various settings, including the South East Ottawa Community Health Centre, and the Canadian Forces Health Services Centre in the General Mental Health Department. In addition, I am the Co-Founder of the Women Warriors' Healing Garden, a non-profit organization dedicated to working with women who are living with the effects of trauma experienced while serving in uniform. I have also spent the past 15 years doing neuroscience research aimed at better understanding how our biological rhythms like sleep, hormones, and metabolism are influenced by the environment and affect our mental health, most recently at Carleton University, where I was an Adjunct Research Professor.
In addition to my practice, I continue to teach courses on mental health at Carleton University in the Psychology and Neuroscience Departments, as well as the School of Social Work. I have published a large number of articles on biological rhythms and the brain, including the ways that our sleep rhythms can be influenced by Alzheimer's disease. Some of my publications are listed below.
Waddington Lamont, E., Amir, S. (2017). Circadian and ultradian clocks/rhythms. In Reference Module in Neuroscience and Biobehavioral Psychology, Elsevier.
Waddington Lamont, E., Bruton, J., Blum, I. D., & Abizaid, A. 2014. Ghrelin receptor knock-out mice display alterations in circadian rhythms. European Journal of Neuroscience, 39(2), 207-17.
Cermakian, N., Waddington Lamont, E., Boudreau, P. & Boivin, D. B. 2011. Circadian clock gene expression in brain regions of Alzheimer's disease patients and control subjects. Journal of Biological Rhythms, 26 (2), 160-170.
Waddington Lamont, E., Legault-Coutu, D., Cermakian, N. & Boivin, D. B., 2010. Circadian rhythms and clock genes in psychotic disorders. Israel Journal of Psychiatry, 47(1), 27-35.
Waddington Lamont, E., Legault-Coutu, D., Cermakian, N. & Boivin, D. B., 2007. The role of circadian clock genes in mental disorders. Dialogues in Clinical Neuroscience, 9(3), 333-342.
Waddington Lamont, E., James, F. O., Boivin, D. B., & Cermakian, N. 2007. From circadian clock gene expression to pathologies. Sleep Medicine, 8, 547-556.
Boivin, D. B. & Waddington Lamont, E. 2006. Human circadian rhythms. Canadian Sleep Society. http://www.css.to/sleep/brochures.htm
I am a registered member of the Ontario College of Social Workers and Social Service workers and the Ontario Association of Social Workers.
Treatments
Therapies