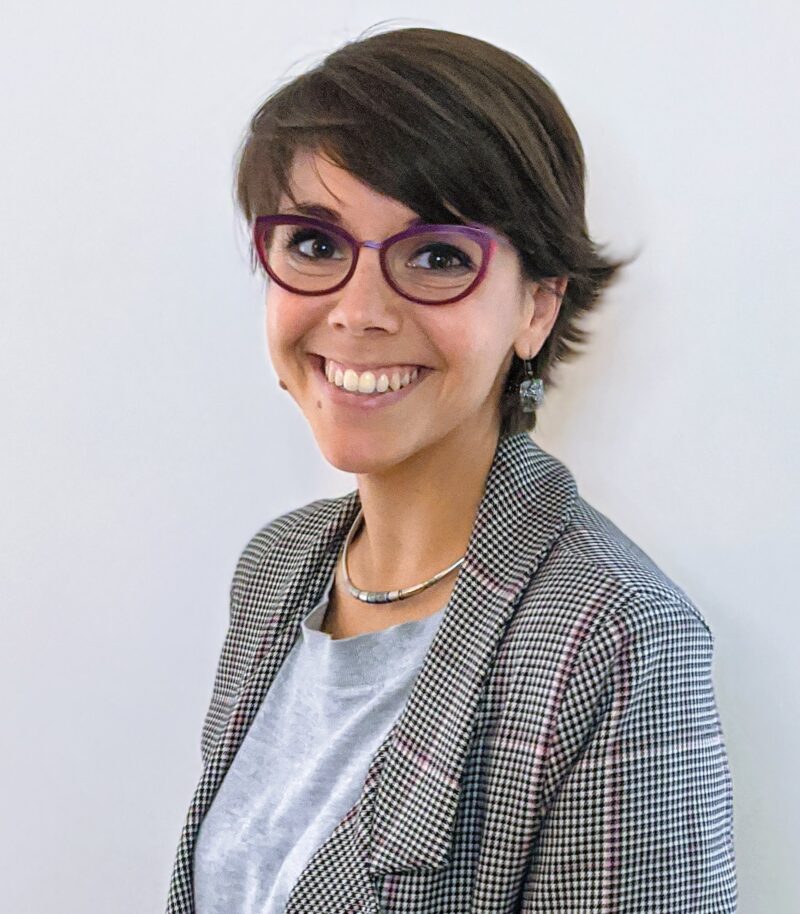 Orianna Ledoux, M.A., C.Psych.
Embarking on the path of psychotherapy can be prompted by a myriad of factors. It may stem from the experience of specific, distressing symptoms or persistent emotions that prove challenging to manage (such as anxiety, depression, or obsessive thoughts). Alternatively, it can arise from navigating complex life transitions and difficult moments (such as family conflicts, parenting challenges, adjusting to adulthood, gender identity or sexual orientation, coping with separation, or processing grief). Finally, some individuals seek therapy as a means to explore their identity more deeply and create a dedicated space for introspection.
Throughout my professional journey, my commitment has been to comprehend and support individuals on their unique paths. I hold a Master's degree in Clinical Psychology and Integrative Psychopathology from the University of Paris Descartes, France, which I completed in 2017. My academic background also includes a year of study at the University of Montreal during my undergraduate years.
I specialize in psychodynamic therapy and play therapy with children. These approaches allow me to work with a variety of symptoms, including but not limited to anxiety, depression, trauma, existential crisis, and interpersonal relationships.At the heart of psychodynamic therapy lies the potential for profound and lasting change. This therapeutic approach delves into the underlying causes of thoughts, feelings, and behaviors, targeting the "How" and "Why."
Research grounded in evidence underscores the efficacy of these approaches, particularly for those grappling with persistent difficulties. Central to my approach is a mindful and empathetic style of listening, fostering insight, transformative change, and relief from symptoms. My approach strives to provide the space for discussing what was previously unspoken, fostering insight, transformative change, and relief from symptoms. In our work together, we will understand your unique narrative and how it impacts your daily life.
Individual Adult Therapy:
For adults, our therapy sessions typically run for 50 minutes on a weekly schedule. The initial sessions are dedicated to further assessing your therapeutic needs and ensuring that you feel comfortable working with me. In our ongoing therapy sessions, I'm here to guide your introspection and exploration, providing valuable insights that contribute to a deeper understanding of yourself. Sessions are always tailored to your unique needs, and while I encourage free association, I can also incorporate alternative methods like writing or drawing if they better align with your preferences.
Individual Adolescent Therapy:
For adolescents, individual therapy is based on the adult model : 50 minutes sessions on a weekly schedule. I prioritize in-person sessions to create a private and personalized space where you can openly express yourself. We may incorporate various techniques, including drawing, to facilitate expression and introspection. Depending on your age and unique circumstances, we can discuss parental involvement during both the assessment and therapy stages. This discussion always respects your wishes and needs, ensuring a collaborative approach to your well-being."
Child Therapy – Play therapy :
For children, therapy takes on a unique approach, recognizing that play is their primary form of communication—a way to explore their emotions, history, and relationship with their environment. In sessions with children, I utilize play therapy, a specialized method that allows them to express themselves and work through their feelings in a safe and comfortable environment. While the majority of our sessions will focus on one-on-one time with the child, parental involvement is paramount. From the outset, especially for young children, I incorporate dedicated time with parents to ensure a collaborative approach to your child's well-being. This collaborative effort fosters a deeper understanding of your child's needs and helps create a supportive framework for their emotional growth and development. Your active participation in your child's therapy journey is integral to their experience.
My diverse experiences span private practice and public settings in both France and Quebec. My career has encompassed psychiatric and pedopsychiatric units in France and intensive adolescent programs at the Children's Hospital in Montreal.
I am a member of the College of Psychologists of Ontario (CPO), the Ontario Psychological Association (OPA), the Order of Psychologists of Quebec (OPQ), and a registered Clinical Psychologist in France.
Treatments
Assessment
Therapies