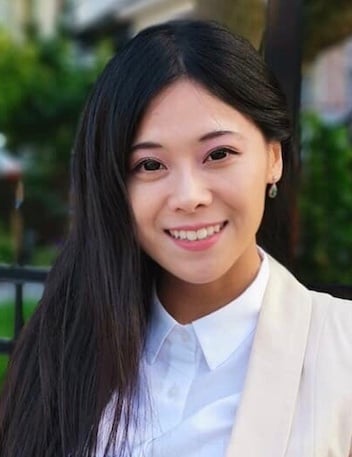 Sharon Chan, M.Sc.
My clinical work is guided by a belief in the intrinsic good of others and the importance of unconditional positive regard towards you, my client, in our therapeutic relationship. My hope is to not only help you overcome adversity, but to help you thrive in spite of it. Most people encounter adversity in the form of struggle or hardship at some point in their life, as this shared experience is part of being human. Over time these burdens can become overwhelming to carry alone. I understand that many people worry about what "going to therapy" says. To me, it means that you have made a brave commitment to change or to confronting some difficulty in your life, but the process has not been easy. Rather than focusing on 'illness' or 'dysfunction', we will work together towards actualizing your full potential and maximizing your wellbeing. I will help you become an active agent of change in your own life and support you through this journey.
I draw on a rich background of relational and skills-focused techniques to offer a therapeutic process that best fits your personal goals and needs. Previously, I have worked with clients using psychodynamic, emotion-focused, attachment-based, behavioural, and cognitive-behavioural approaches to therapy. When helpful, I am able to draw on more specialized techniques such as trauma-informed therapy, play therapy, parent and teacher consultation, collaborative problem-solving, and family therapy. My past clients have experienced a wide-range of range of presenting concerns, including but not limited to mood disorders (e.g., depression, anxiety), distorted/dysfunctional thought patterns, self-harming behaviours and suicidal ideation, trauma, interpersonal/relational and family conflict, disordered eating, concerns with self-image and self-esteem, as well as neurodevelopmental and learning disabilities. I have also worked extensively with families to address sensitive topics such as marital conflict, co-parenting within blended families, as well as oppositionality and aggression in children. In addition to my intervention skills, I have a strong foundation in comprehensive assessment (psychoeducational, social-emotional, neuropsychological) using a variety of standardized measures and clinical techniques to better inform the therapeutic process.
In our first meeting, I invite you to share your primary concerns as I piece together your personal story through a scientific-based assessment. Together we will begin using this information to develop your therapeutic goals and an individualized, evidence-based treatment plan. In subsequent sessions, we will work towards understanding the origin of these issues, how your difficulties affect your current day to day relationships and functioning, and what factors are helpful or hindering towards alleviating distress.
Trained under the scientist-practitioner model, I recognize the importance of incorporating evidence-based practice into my clinical techniques. My breadth of research expertise has also imparted a heightened sensitivity towards working with vulnerable populations through a unique multicultural and developmental lens.
My education includes a Hons B.Sc. specializing in Psychology from the University of Toronto and a M.Sc. in Experimental Lifespan Psychology from the University of Victoria in British Colombia. Presently, I am nearing the completion of my doctoral degree in School and Clinical Child Psychology at the University of Toronto and am confirmed to complete my oral exam in November 2019.
Prior to joining the team at CFIR, I have served as a primary assessor and therapist at the SickKids Centre for Community Mental Health, the Toronto District School Board (TDSB), the Psychology Clinic at the University of Toronto/Ontario Institute for Studies in Education and as a psychometrist in private practice. I have also planned and carried out long-term academic remediation for individuals with comorbid learning and neurodevelopmental disorders. I welcome clients across the lifespan (preschool/school-aged/ and adolescent youth, parents and families, and adults).
Selected publications and referred conference presentations:
Chan, S., Mueller, U., & Masson, M. E. (2019). Far-transfer effects of strategy-based working memory training. Frontiers in Psychology, 10, 1285.
Chan, S. (2014). Cognitive shifts in childhood and working memory development. Conference paper presented at: the 44th Annual Meeting of the Jean Piaget Society (Social development: Current trends and perspectives), San Francisco.
Chan, S. (2013). The contribution of dyadic social interaction to the development of executive functioning. Conference paper presented at: the 43rd Annual Meeting of the Jean Piaget Society (Social development: Current trends and perspectives), Chicago.
Treatments
Assessment
Therapies
Integrative Therapy
Play Therapy
Relational Therapy