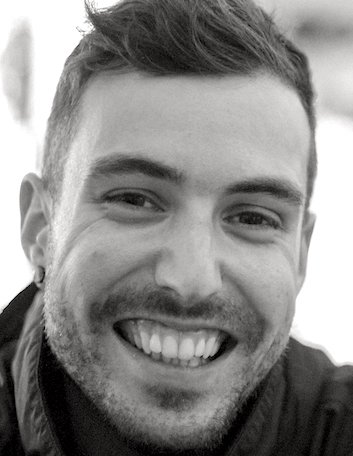 Samuel P. Rousseau, B.Sc
Everyone arrives to therapy with a suitcase full of experiences, learned behaviour, and coping strategies. Unpacking that suitcase can take an immense amount of courage, commitment, and time. The first step can seem overwhelmingly frightening and challenging, but the good news is that each step forward starts to get easier, bringing you closer to reaching your life goals. I believe in providing clients with a safe and non-judgmental space so that we can work together in understanding where you have been, where you are now, and where you plan on going.
I work with adolescents and adults struggling with a variety of challenges including those associated with anxiety, stress, self-esteem, body image, trauma, life transitions, identity, addictions, and interpersonal relationships. It is important for me to get to know my clients from a biopsychosocial standpoint, knowing that the experiences we live are a result of our biology (i.e., genetics), psychological factors (e.g., personality, behaviour), and social factors (i.e., cultural, familial, environment). Together we will build a relationship, work at uncovering your narrative life story, and develop an understanding of how all the pieces come together to provide you with a better sense of self and direction in life.
In our first session, my goal is to get to know you better by determining what issues you are facing and what goals you have in mind. An assessment is conducted to understand distress and personality factors including an Adlerian lifestyle assessment to understand the whole you (i.e., family constellations, birth order, relationships, and early memory recollections). Subsequent sessions will highly depend on what issues and what goals you have. I draw from a number of different evidence-based interventions such as Cognitive Behavioural Therapy (CBT), Acceptance and Commitment Therapy (ACT), Dialectical-Behavioural Therapy (DBT), Emotion-Focused Therapy (EFT), Existential-Humanistic Therapy, Mindfulness-Based Therapies (MBSR, MBCT), Psychodynamic Therapy, and Adlerian Therapy.
Over the past 8 years, I have provided clinical services in various settings, including recreational therapy to groups at the Centre for Addiction and Mental Health (CAMH) and emotional crisis support for callers at the Distress Centres of Greater Toronto. I also worked in various lab settings conducting research, including a contract with Statistics Canada where I interviewed hundreds of families and asked important questions about mental health for the Ontario Child Health Study.
Outside of CFIR, I currently work as an Assessment & Technology Consultant for Pearson Clinical Canada, providing support to a number of different types of clinicians and their psychological, psycho-educational, and speech assessments that they use with their clients.
I am currently in my final year at Adler Graduate Professional School, completing my M.Psy., and a member of the Ontario Psychological Association, Canadian Counselling and Psychotherapy Association, and North American Society of Adlerian Psychology. My work at CFIR is directly supervised by Dr. Jean Kim, C.Psych.
Treatments
Therapies