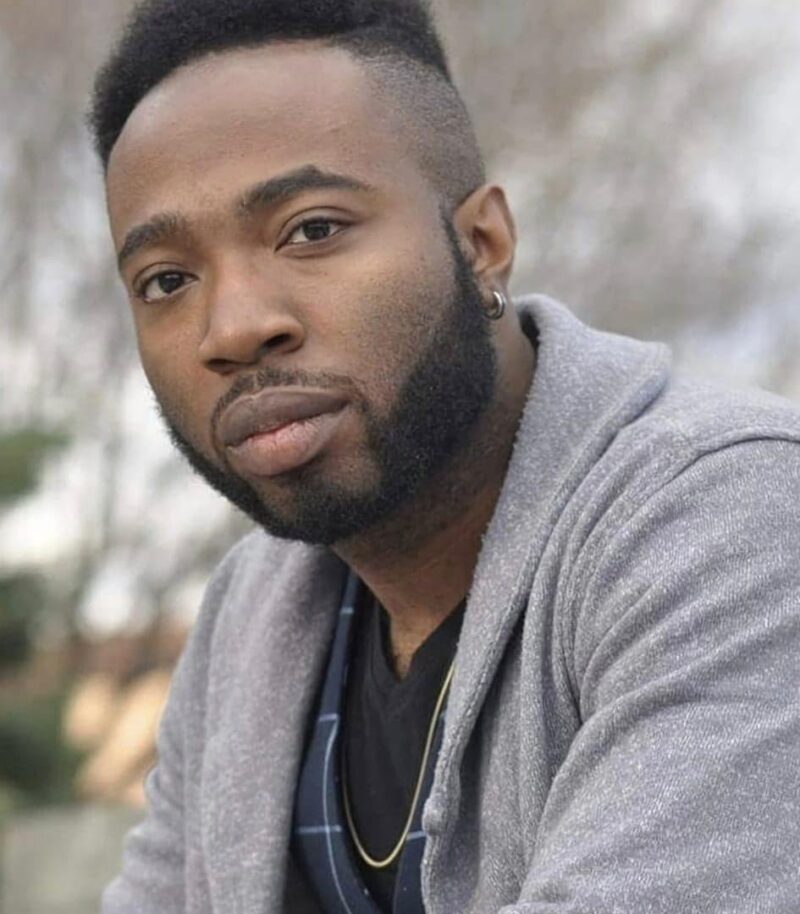 Ola Kuforiji, R.P. (Qualifying)
You take your mental health seriously. That is commendable. You are trying your best, but you are taking on a lot. You may feel conflicted about seeking help. But you are. This is admirable. Seeking help does not mean anything is "wrong" with us. Therapy is about gaining alternative perspectives as well as gathering new information. These are the pillars upon which I function as a therapist. My goal is to help clients adapt to challenging life circumstances by becoming their best self. In my practice, I capitalize upon the transformative power of shifting one's mindset. For me, the therapy room is a safe space that is anti-oppressive, trauma-informed, and ultimately non-judgmental, where you are the expert on your own life.
My clinical experience has given me a unique comfort working with separate but related presenting problems. I conduct therapy with individuals with a range of mood problems (e.g., bipolar disorder, treatment-resistant depression), and eating disorders. I happily provide services to ethnic and sexual minorities and always have a focus on issues related to diversity in my sessions. While I conduct therapy with clients who are struggling with trauma, depression, and anxiety, I also see clients who may not be experiencing these specific challenges. In my sessions, we explore issues of identity and meaning in life, as well as how to more effectively reach our current goals.
While there may be different targets of a therapeutic intervention, the individual is often nested within a partnership. I also work with couples for therapy. During a session with couples who are aiming to work through problems, we would explore behavioural alternatives and work on developing positive coping mechanisms (e.g., mindfulness meditation, breathing exercises, cognitive restructuring). We would also explore issues of emotional understanding – both of self and partner – and communication.
My approach to therapy will help you identify discrepancies between your current and ideal self. I operate from a client-centred stance, working collaboratively with each client, adapting to their personal style. Combining the deceptively complex art of empathetic listening with techniques from person-centred, cognitive-behavioural, and brief-solution focused therapy, my mandate is to bring a structured, but flexible style to each therapy session. This ultimately means I prize the relationship with the client above all and provide a safe space for confidential discussion. I am very pragmatic and will help you achieve increased behavioural flexibility through the use of strategies specific to your problems.
I am currently completing my master's in Counselling Psychology at Yorkville University. I also hold a Bachelor of Science with a specialization Mental Health Studies from the University of Toronto Scarborough. I am a member of the Canadian Counselling and Psychotherapy Association, as well as the College of Registered Psychotherapists of Ontario. As a Registered Psychotherapist (Qualifying), I provide treatments and therapy under the supervision of Dr. Lila Hakim, C.Psych. Outside of CFIR, I provide virtual psychotherapy services to individuals who have been involved in motor vehicle accidents. Prior to this, I worked at Baycrest Hospital's Rotman Research Institute providing non-invasive brain stimulation to elderly patients with dementia. I also did work at the Centre for Addiction and Mental Health examining forensic patient charts and legal records to help understand opportunities for successful reintegration into the community.
I have presented research at international conferences on a number of topics including trait levels of mindfulness in patients with borderline personality. In his famed work Hamlet, William Shakespeare wrote, "there is nothing either good or bad, but thinking makes it so." This quote succinctly captures a fundamental axiom of all cognitive based therapies: emotional discord is often the product of the interpretation, or expected outcome of an event, rather than the event itself. Together, let us explore the best version of you!
Selected Invited Presentations:

Kuforiji, O., McDonald, K. P., Wei, C., Løge, S., Farnia, F., Cohen, N. J. (2015, March) Social problem solving: The role of emotion recognition and language in resolving interpersonal conflict among preadolescent girls. Poster presented at the Biennial Meeting of the Society for Research in Child Development, Philadelphia, Pennsylvania.
Løge, S., McDonald, K. P., Kuforiji, O., Wei, C, Farnia, F., Cohen, N. J. (2015, March). Self-esteem and types of extracurricular activities among nonadopted and adopted children. Poster presented at the Biennial Meeting of the Society for Research in Child Development, Philadelphia, Pennsylvania.
Wei, C., McDonald, K. P., Løge, S., Kuforiji, O., Farnia, F., Cohen, N. J. (2015, March). Verbal working memory and mathematical ability: A cross-cultural comparison among adopted and non-adopted Canadian girls. Poster presented at the Biennial Meeting of the Society for Research in Child Development, Philadelphia, Pennsylvania.
Kuforiji, O. M., & Ruocco, A.C. (2013, June). Trait mindfulness in patients with borderline personality disorder and their first-degree relatives. Poster presented at the 74th annual meeting of Canadian Psychological Association, Quebec City, Quebec
Treatments
Assessment
Therapies