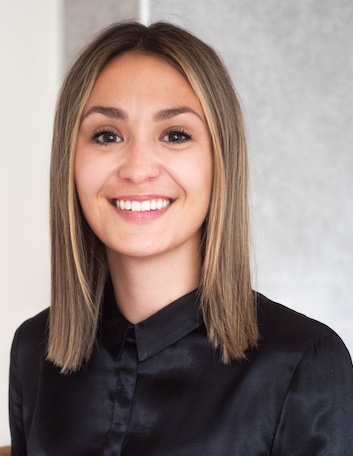 Mathilde Theriault, B.A. Hons.
At the end of the day, we can endure much more than we think we can

– Frida Kahlo
Life can be an overwhelming journey that makes us forget that our mental health is as important as our physical health. Not having the right tools to take care of our mental health can lead to important difficulties, which we don't have to face alone. When we are experiencing distress that is limiting in any way or want to work on personal growth and development, it is ok to seek help. In fact, I encourage you to do so. Communicating difficult emotions, thoughts and behavior patterns can be very uncomfortable or uneasy, but is an important process for healing and I am here to guide you through it. I am looking forward to meeting with you.
In individual therapy, I have experience working alongside adults of different cultural backgrounds and walks of life, struggling with various psychological difficulties. I am comfortable working with clients who are experiencing stress, anxiety, depression and other mood related disorders, attention deficits, grief and loss, interpersonal problems, low self-esteem, trauma, as well as difficulties related to personality.
As soon as our first contact is established, I will work on building a strong therapeutic relationship with you based on compassion, acceptance and collaboration. I want you to feel comfortable opening up and asking questions. I will apply active listening skills to help you express your deepest and current concerns in a professional, safe and empathic environment. Moreover, I will conduct a scientific-based evaluation including questions regarding your personal and social history. This will help me get a better sense of who you are, since you are far more than just your symptoms. Finally, we will work collaboratively to determine your specific needs and goals. I value developing a treatment plan that is tailored to meet the specific needs and concerns of each individual, while using a series of evidence-based therapeutic modalities, including cognitive, behavioral, mindfulness-based and attachment-based therapies.
Over the past seven years, I have offered assessment and treatment services to children, adolescents, and adults in various settings in New-Brunswick and in Nova-Scotia, such as the Dr. Georges-L.-Dumont University Hospital Centre, Cumberland Mental Health and Addiction Services, Psychological Consultation Clinic at the University of Moncton, and Psychology and Health Centre at the University of Moncton. I have also gained clinical experience through volunteer work, like promoting mental and physical health through sports and play to Haitian children and guiding individuals in crisis (e.g. suicidal ideation) from a phone line.
Presently, I am enrolled in the Doctor of Psychology program (Psy.D.) at the Université de Moncton, in New-Brunswick. My current research is focused on chronic illness and cognitive capacities in the elderly in long term care homes. In addition, I have a special interest in the early adulthood developmental period, which led me to teach an undergraduate adulthood development class at my university. I have also facilitated numerous workshops on stress management. I value sharing my knowledge and, in return, always learning from readings and from others, including my clients.
I am a student member of the College of Psychologists of New-Brunswick and a member of the Canadian Psychological Association.
Treatments
Assessment
Therapies