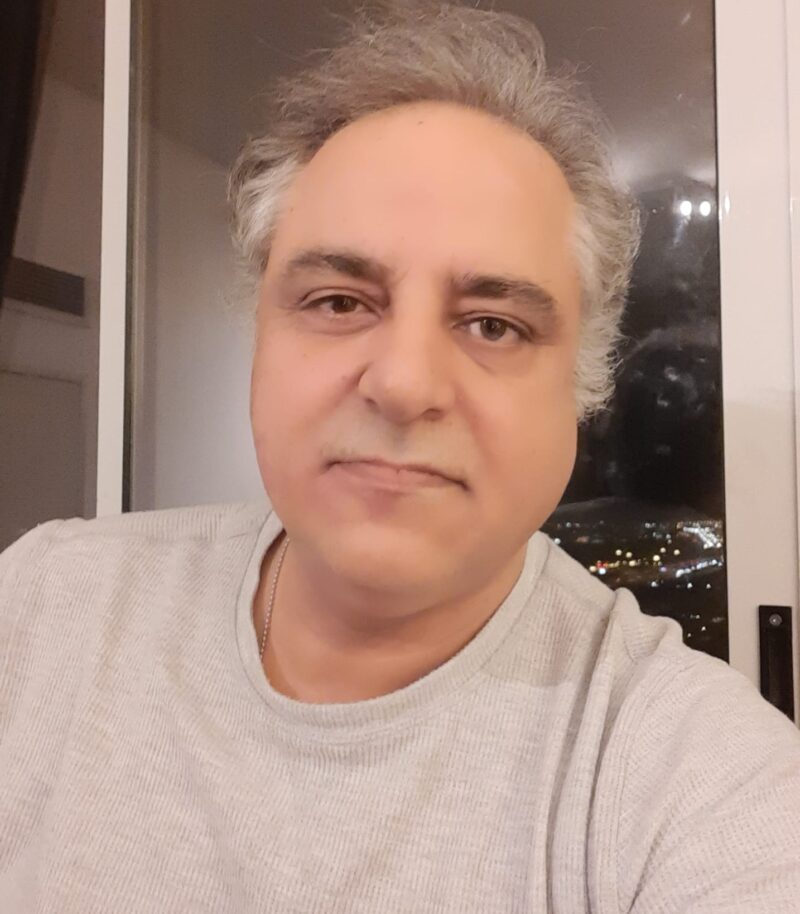 Masoud Mohammadi, Ph.D.
I have been fortunate to spend about three decades in psychotherapy working with many individuals and couples. To be more specific, my time in the office was divided between individuals with a wide range of difficulties (depression, anxiety, character and personality disorder, self-esteem and self-confidence, grief and losses, victims of abuse, struggles with life's meaning and purpose, as well as the people who want to know themselves scientifically and change their route if necessary), as well as couples.
In couples therapy, we meet with two people who are extremely different, unique and idiosyncratic, but who have decided to spend time together. Working together, we look at numerous contributors to your difficulties. At the end, forming a map of mind for each partner within the relationship is possible. Marriage counselling for couples who are going to change the level of their relationship, is another domain which I love to work with.
From the first session, I try to connect with you in a genuine and non-judgmental way, and try to establish therapeutic alliance. We also work together to set realistic goals for therapy, and conduct needed assessments that help us gain a deeper understanding of the foci of the problem. In the initial session you will learn about my therapy orientation and the formulation of your issues would be provided. After this is provided, we can decide whether working together will be a beneficial process for you.
Being genuine, non-judgmental and confidential are corner stones of therapy work. After about 30 years' experience of providing psychotherapy for a wide range of adult individuals and couples, I have an eclectic approach that is scientifically-based. Usually experiential, humanistic and psychodynamic are at the core of my endeavors to help my clients. I am also able to utilize approaches like Reality therapy or Cognitive therapy.
Like every aspect of life in the cosmos, change is and should be a slow and gradual process to stay well-seated and deep rooted. In this way there would not be any worry about coming challenges in our trajectory. Being in therapy is not just about relieving or alleviating pain and suffering. A very beautiful and less attended aspect of spending time in therapy with someone who is knowledgeable and experienced is paving a path for elevated feeling, emotions and sensation. We usually call this process transcendent and transformation (a way we manage to have an evolving lifestyle cognitively, emotionally, and behaviorally).
I have worked in several Canadian outpatient settings and am fluent in English. I am Iranian, and my first language is Persian.
I also had taught at a university level for 16 years in the psychology department for master's degree and Ph. D. candidates. Also, I had organized and run more than 100 educational seminars in the fields of Developmental Psychopathology, transformation and transcendence, life span and growth, grief work, marital discord, pre-marriage counselling, relational issues, stress management, and integration & eclectic psychotherapy approaches. I am in the process of registering with the College of Psychologists of Ontario (CPO). My clinical work at CFIR supervised by Dr. Lila Hakim, C. Psych., and Dr. Aleks Milosevic, C. Psych.
Publications (Books & Articles)
Translations from English to Persian:
1- Mohammadi, M., Dehganpour, M. Families, Children and the Development of Dysfunction. Mark R. Dadds. (2008). Tehran. Roshed Press
2- Mohammadi, M., Ghorbani, M., Naziri, Gh., et all. (2007). Drug Abuse, Origins & applications. Tehran. Iran Drug Control Headquarters.
Tozandehjani, H., Dehganpour, M., Mohammadi, M., Tavakoli, J. (2001). Psychosexual Therapy. A cognitive – Behavioral Approach. Tehran Peyke Farhang Press.
3- Mohammadi, M., Farnam, R (2005). Cognitive Therapy in Groups: Guidelines and Resources for Practice. Free, L, Michael. Tehran, Roshed Press.
4- Mohammadi, M. (2004). Psychopathology of drug abuse. Tehran. Ayeneh Ketab Press.
5- Mohammadi, M., Kohi, L., Dehganpour, M. (2003). Getting Control. Overcoming Your Obsessions and Compulsions, Baer, Lee. Tehran, Roshed Press.
Articles & Publications
Asadpour, H., Mohammadi, M. (2019). Prediction of Critical Thinking Based on Cognitive Processes and Moral Justice in Students of Universities. Int J Behav Sci, 13(1): 20-25
Sadeghi, M.J., Mohammadi, M. (2017). Role of Emotional Maturity, Cognitive and Metacognitive Approach in Predicting Happiness in Law Enforcement Officials of Shiraz. Pharmacophore, 8(6S) p 6
Zarei, M; Mohammadi, M. (2017). Effect of anger management training based on cognitive-behavioral method on behavioral activator system and behavioral inhibitor system. Fundamentals of Mental Health, Vol 19, special issue, PP 142-146
Jafari, J., Mohammadi, M. (2016). Predicting marital satisfaction based on Inagram personality types and relational believes of university students.Studies of Psychology and Educational Science. Vol 2, No (2/2), PP459-468
Norozi, Z., Mohammadi, M. (2015). Prediction of Postpartum Depression Based on Parental Bonding, History of Anxiety, and Depression among Women Attended Health Care Centers in Shiraz. Razi Journal of Medical Science, Volume 21, Issue 127, PP 24-30
Karimpour, M., Mohammadi, M., Feili, A. (2015). The Role of Quality-of-Life Dimensions in Predicting Student's Mental Health in Gulf Research Science. Advanced Social Humanities and Management 2(3), 1-6
Balouci, H., Mohammadi,M., Naziri, GH. (2014). Comparison of resilience between the elite and normal people. J Mazand Univ Med Sci 2014; 23(Suppl 2): 203-5
Moosavi, S.S., Naziri, GH., Mohammadi, M.(2012). Relationship between Latent Aggression, Inflated Responsibility, Guilt Feeling and Reaction Formation with Severity of Obsessive-Compulsive Symptoms. Zahedan J Res Med SciNov; 14(9): 30-34
Mohammadi, M., Farnam, R., Mahjoobi, p. (2011). Relationship between attachment styles, emotional regulation, and marital satisfaction. J Woman & Culture, Vol 7, PP 9-20
Zahedian, S.F., Mohammadi, M., Samani, S. (2011). The Role of Attachment Styles, Parental Bonding and Self Concept in Sexual Addiction. J Clinical Psychology, Vol 3, Issue 3. Page 65-73
Pedram, M., Mohammadi, M., Naziri, GH., Aeenparast, N. (2011). Effectiveness of Cognitive-behavioral Group Therapy on the Treatment of Anxiety and Depression Disorders and on Raising Hope in Women with Breast Cancer. J Woman & Cultur ,Vol 1, Issue 4, 161-1
Mohammadi, M., Jazayeri, A., Rafii, A.H., Jookar, B., Pourshahbaz, A. (2006). Resilient factors among people at risk for abusing substance. J new researches in psychology.Vol 2,3 pp 193-214
Mohammadi, M. (2001). Neuropsychology Basis of social Attachment. Iranian Journal of Psychiatry and Clinical Psychology (IJPCP) (Previous title: Andeesheh Va Raftar) vol, 4., 70-74
Treatments
Therapies