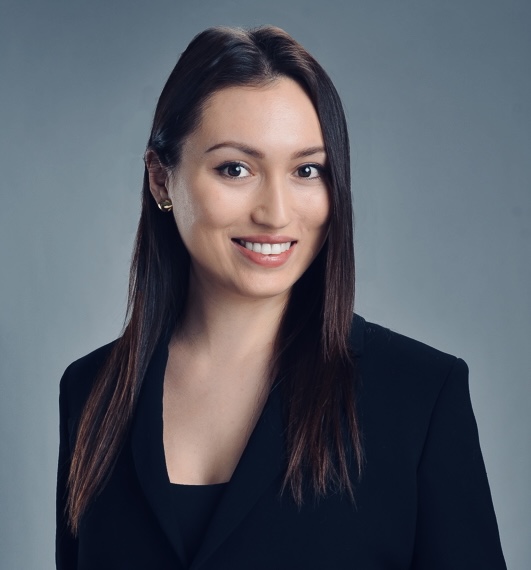 Laura McKinney, B.A.
Hello! My name is Laura McKinney. I am a therapy and assessment practicum student at CFIR working under the supervision of Dr. Lila Hakim, C. Psych., currently completing a master's degree in Psychology at Adler Graduate Professional School. In addition, I hold a bachelor's degree in Sociology and Equity Studies from the University of Toronto and a certificate in Psychology from Ryerson University. I am also completing a therapy placement with the Psychosocial Oncology Program at Princess Margaret Cancer Centre and working as a stress management counsellor for the Prehabilitation Program at Toronto General Hospital, where I support clients preparing for major surgeries.
I strive to bring authenticity to all of my interactions, valuing each individual's unique nuances, and prioritize building a strong connection with my clients. Within the therapeutic space, I am here to sit with you in your discomfort and pain while fostering growth and facilitating positive change. I welcome working with clients of diverse cultural backgrounds, sexualities, gender identities, and psychological experiences. I bring a deep sense of social consciousness and cultural sensitivity to the therapeutic relationship, ensuring your unique experiences, identities, and perspectives are honoured and respected throughout our time together. During our sessions, you can expect warmth, deep empathy, and a safe, non-judgmental, collaborative environment that allows for self-expression and exploration.
In my therapeutic approach, I work within a client-centred, humanistic, relational, trauma-informed, and anti-oppressive framework. I take a holistic approach to therapy by exploring the intricate relationship between the mind and body, unravelling the mechanisms contributing to uncomfortable psychological symptoms. By utilizing an integrative approach, I draw from various modalities, including sensorimotor psychotherapy, somatic experiencing therapy, acceptance and commitment therapy (ACT), cognitive behavioural therapy (CBT), dialectical behavioural therapy (DBT), emotion-focused therapy (EFT), and any other modality that we may explore to build into your therapy plan.
I hope to have the privilege of working with you.
Treatments
Assessment
Therapies
Integrative Therapy
Relational Therapy