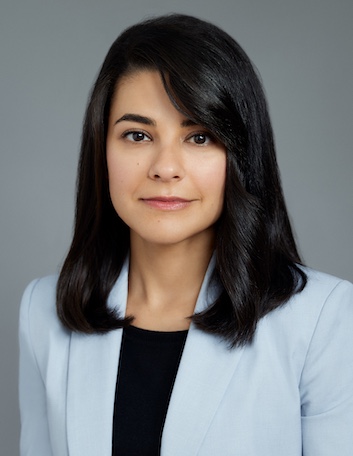 Dr. Khuraman Mamedova, C.Psych.
Life challenges, responsibilities, important events, health and other factors can make it difficult for us to pause and take time to care for ourselves. Therapy can provide the space for you to stop and attend to your emotions, understand your reactions, learn how to process important life events, reconnect you with your values and help you live a meaningful life. Together we can work on identifying your strengths, understanding areas that require support, identify coping strategies that will work for you, and collaboratively establish goals that will strengthen your self-esteem, resolve difficulties, and help you develop compassion towards yourself that you deserve.
I am committed to being a culturally-competent professional who provides evidence-based psychological assessments and therapy services to adults with a range of difficulties. My clinical expertise includes work with individuals with mood and anxiety disorders, psychosis, trauma-related experiences, interpersonal difficulties and difficulties adjusting to life events. Throughout my extensive training and clinical work in a variety of treatment settings, I have worked with a wide range of treatment approaches (e.g., Cognitive-Behavioral Therapy, Emotion-Focused Therapy, Motivational Interviewing, Dialectical-Behavioral Therapy and Acceptance and Commitment Therapy) that will allow us to tailor an individualized treatment plan according to your needs and expectations.
As a professional, I am committed to establishing a warm, accepting, non-judgmental and genuine environment in order to facilitate building a strong and trusting relationship. I appreciate my clients providing feedback and course-correcting the process of therapy – after all, the treatment is about you and your needs and not the ones of a therapist. During our first meeting, we will work together to assess areas that you think require support, establish therapy goals and discuss a treatment approach that will fit with your expectations and goals. You are the one who will decide if therapy is worth trying and if after starting you decide that therapy is not for you, we can end it at any time.
In terms of my clinical and training experience, I completed my PhD in Clinical Psychology at York University. I completed my pre-doctoral residency at Centre for Addiction and Mental Health (CAMH) in Adult Gender Identity and Complex Care and Recovery rotations. I worked with individuals within the LGBT2QA community and provided assessment and treatment services to individuals with gender dysphoria and other gender-related difficulties. I also worked with individuals with severe mental health conditions (e.g., psychosis) and provided individual and group therapy and conducted neuropsychological assessments. My training also includes clinical practicum work in the Adult Outpatient Services at Brampton Civic Hospital where I provided evidence-based individual and group therapy and assessment services to individuals with variety of mental health conditions. I also completed clinical practicum at the Toronto Western Hospital Bariatric Surgery Clinic where I worked with individuals who were experiencing a number of eating-related difficulties and undergoing bariatric surgery. I am a Registered Psychologist working at CFIR.
In addition to my clinical work, during my doctoral training I enjoyed being involved in psychotherapy process research investigating moments of resistance and disagreement in therapy between a client and a therapist. I was particularly interested in investigating the impact of such events on client and therapist's morale, and identify effective resolution strategies that will strengthen the therapeutic relationship; I enjoyed disseminating results of my work at various international conferences. During my masters education, I was involved in piloting a psychoeducational program that was aimed to address cancer-related cognitive difficulties in women with breast cancer.
Treatments
Assessment
Therapies