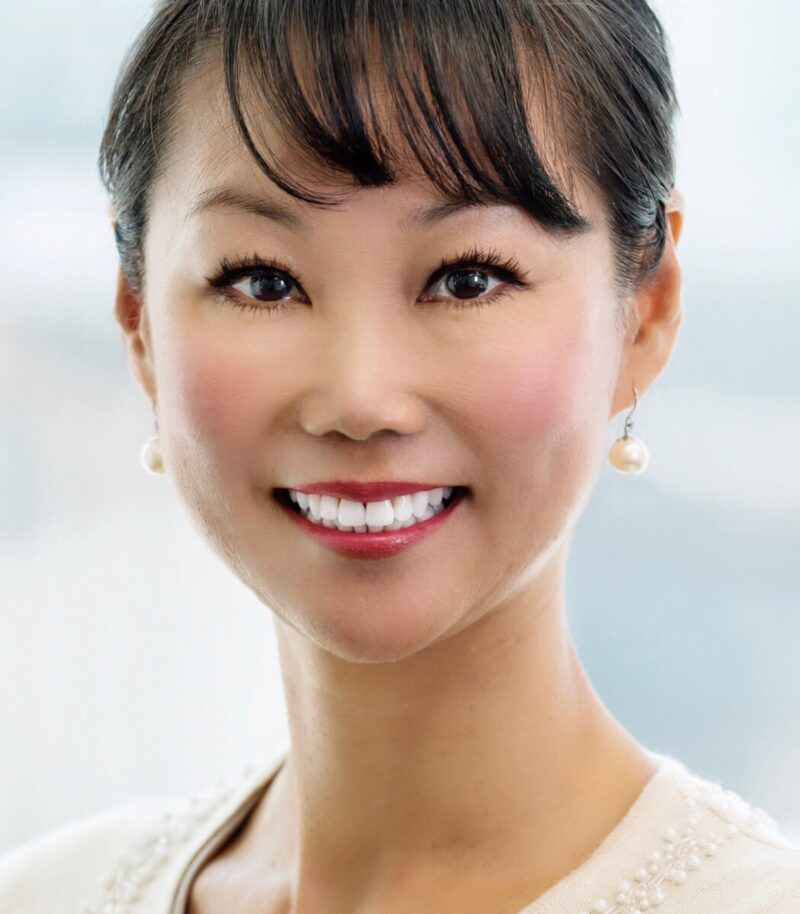 Joyce Lai, RP, Psy.D
I believe our careers, relationships, and role in our personal lives and community are extensions of who we are to some degree. When one or more of these aspects are no longer meaningful, or satisfying, or maybe they no longer resonate with us, we may have evolved or are simply, for whatever reason (voluntarily or non-voluntarily) more aware than before. Although it may not feel like it at this moment, this might be a good sign – the first step toward desired change is having awareness. Your awareness will be your superpower in helping us work together more efficiently and effectively, in achieving your desired goals. I commend you for your bravery in reaching out as the first step toward a more rewarding and fulfilling life.
Since childhood, I have been fascinated with how humans act and interact and have spent my entire career and education devoted to understanding, predicting and influencing behaviour to help individuals and organizations succeed.
Today, I channel my passion toward helping professionals and executives thrive and reach their goals, both professionally and personally. In therapy, I take a holistic, integrated approach, that is customized – possibly using various Industrial-Organizational assessments and therapeutic approaches, orientation, and modalities to address the unique needs, objectives, and concerns of my client.
Trust, safety and fit are key. Because I "walk my talk," I recognize there are unique challenges in different environments (e.g., start-up vs traditional organizations) with situation-specific issues (e.g., interpersonal conflict vs career transition). I would hold the space and get curious to learn more about your unique situation, needs and objectives.
We usually spend one or two sessions together getting to know you on a broad level. Sometimes the questions I ask will spark "ah ha" moments with clients. I would ask about you today (e.g., your core essence, strengths, reasons for therapy, current challenges you are facing), in the past (e.g., what beliefs you hold, family of origin, what might have influenced you to shape you to be the person you are today), and the future (e.g., your goals, expectations, etc.). I also conduct a scientifically-based and thorough assessment that will help you gain a greater understanding of the problems and struggles you seek to address, as well the unique strengths you possess that will help you achieve your goals.
You are uniquely extraordinary. This initial intake helps me get to know you more on a broader scale. Over time, as therapy progresses, I will have more nuggets to add and to go deeper in supporting you. This initial stage is important because it helps set the stage of our work together and sheds light on possible areas we may want to dive in deeper and further discuss in our work together. It's also important for me that you feel comfortable and confident in working with me; as such, I would be happy to answer any questions or concerns you may have.
Following our work together, clients generally find greater joy in their everyday lives – which might show up as having more meaning careers that reflect their full potential and talents, rewarding relationships, a greater sense of belongingness and great sense and excitement/contentment of their own value, contribution and impact.
With a unique background in business, marketing, coaching, teaching, and leadership assessment, I apply over 20 years of experience (both within Canada and abroad) in corporate, agency, consulting and academia to a clinical setting.
I am also an instructor and faculty member of Adler Graduate Professional School. I teach a number of courses (including "Motivations and Values", "Positive Psychology" and "Adlerian Lifestyle") to Master of Clinical Psychology Students and supervise students with their Major research Paper (MRP) and thesis. I am currently a Registered Psychotherapist and a member of the College of Psychotherapists of Ontario (CRPO).
Treatments
Therapies
Integrative Therapy
Relational Therapy