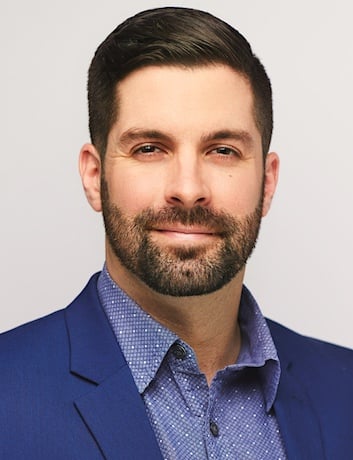 Joshua Peters, M.A., R.P.
Life is a dynamic journey filled with both high and low moments. No doubt, when we are in the high moments we can often appreciate these experiences whole hardily; however, it can be much harder to cope with the negative feelings, thoughts, and behaviours that sometimes accompany our low moments. Instead, we can become absorbed in our negative emotions about ourselves and our relationships – and we may find ourselves increasingly anxious, depressed, and struggling to feel better. During these moments, you may feel even worse if you are experiencing feelings of loneliness or isolation. In seeking help from a therapist, you have taken an important and admirable first step towards learning more about yourself and your relationships. You do not have to work through these difficult times alone.
I offer you a warm welcome on your journey towards better mental health.
In my clinical practice, I work with individual and couple clients who are experiencing a diverse range of emotional, self, identity and relationship struggles. Specifically, I am interested in and have experience working with clients who are struggling with emotional distress related to anxiety, stress, anger, depression and grief. Processing difficult emotions can be challenging; however, with appropriate guidance in therapy, I can help you to get at the emotional roots of your distress as well as help you to become in touch with the concerns, goals and needs that underlie your experiences. I work with clients to address issues related to self (i.e., self-esteem, confidence) and identity (i.e., sexuality, sexual orientation, gender, relationship diversity). Moreover, I work with clients who have faced attachment trauma or traumatic experiences (i.e., childhood or present day emotional deprivation, or childhood or present-day emotional, physical or sexual abuse) that have altered their sense of self, others and the world around them.
In my individual work…
I will work collaboratively with you to identify the goals and concerns you would like to address in therapy. I provide all my clients with a non-judging, open, warm and supportive environment to ensure that you feel emotionally safe to explore your feelings, thoughts, behaviours and/or relationships. To ensure that I understand your experiences, I will conduct a comprehensive and scientifically validated assessment to gather information about how your thoughts, feelings, behaviours and interpersonal style might be contributing to your current challenges. As an integrative psychotherapist, I will also utilize supported treatment approaches (i.e., psychodynamic, cognitive behavioural, dialectical behavioural, mindfulness-based, narrative, emotionally-focused, family systems) to help you address your distressful thoughts, emotions, behaviour and relationship concerns. Incorporating these different treatment modalities allows me to work with you in different ways based on your unique needs.
In my couple and relationship work…
I will coach both of you to build stronger emotional communication skills as well as help your relationship manage conflicts and improve communication and negotiation skills concerning finances, parenting, and in-law difficulties. I can also support both partners in learning to become more physically intimate, help you work through any sexual issues that you are currently facing (i.e., arousal, desire, orgasm problems), and offer support for partners to work through relational hurts and betrayals (i.e., infidelities, absence of emotional support in time of need). Finally, I can also help navigate and support couples who decide to 'open up' their relationship by helping you construct a non-monogamous, open, or polyamorous relationship/network.
Professionally, I draw from a rich background of experience within the mental health field, including both clinical and research positions. I began my journey in the mental health field working with clients in crisis at the Distress Centre in Ottawa, Ontario. In this role I was directly responsible for the wellbeing of individuals who were experiencing distress and suicidal ideation. I have also conducted research in the area of couple relationships at the Couples Research Laboratory (University of Ottawa) aiding in research on LGBTQ couples and intimate partner violence. Lastly, over the past several years, I have gained experience at Saint Paul University's Counseling Centre and CFIR's Ottawa location. At these two settings, I worked with clients experiencing a wide range of issues, including diagnosable disorders, and other psychological issues, as well as couple clients from diverse backgrounds. These settings provided me with experience, skills, and the theoretical foundation to provide therapy to a diverse range of clients.
I am currently registered with the College of Psychotherapist of Ontario and have received a Master of Arts Degree in Counselling (Couples & Family Specialization) from the University of Ottawa (Saint Paul University). I am a Psychotherapist at CFIR, working on the supervision of Dr. Dino Zuccarini, C.Psych.
Treatments
Assessment
Therapies
Integrative Therapy
Relational Therapy