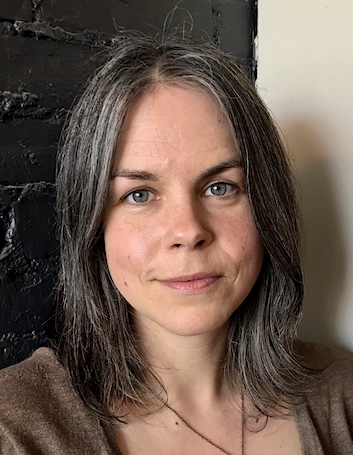 Jessica Hughes, Ph.D.
We all experience times in our lives when we need guidance to reorient ourselves towards our goals and values. Reaching out for this guidance can be a difficult but necessary step in personal development, discovery, and healing. I take an integrative and personalized approach to help my clients achieve new ways of experiencing themselves and the world, and to cultivate emotional insight, acceptance, and balance to improve their relationships and overall wellbeing. Although it is sometimes challenging to ask for help, I believe that the individually tailored and evidence-based support provided in therapy is a vital first step in meeting your needs and goals.
My therapeutic approach is deeply informed by my research in the neuroscience of emotion, which highlights the innate wisdom and adaptiveness of emotional experience. Emotions lay the foundation of our experiences and understanding of the world and ourselves. However, there are times when we lose touch with the usefulness of our emotional signals and need to reorganize our emotional experiences. We all have the same basic needs of security, intimacy, love, and meaning in life. Working from the universality of these needs, I work to connect with and help clients from diverse cultures, backgrounds, and orientations (e.g., race, religion, sexuality, gender). Everyone has their own emotional landscape that is complexly informed by their background, culture, beliefs, and current relationships. As such, a large focus of my therapeutic work concerns how emotions are embodied, and how the bodily experience of emotions can affect all aspects of our internal and external experiences. Thus, developing the ability to stay attuned to our own individual emotional experiences is an important part of my work with clients.
My expertise is in helping people explore and make meaning out of their emotional experiences in a way that brings balance and flourishing in all aspects of life. My clients are often struggling with the challenges of stress, anxiety, depression, trauma, and emotional disconnectedness. All of these experiences can put strain on our ability to connect with ourselves and the people in our lives. In therapy, I address these issues by building a strong rapport with my clients so that I can deeply understand who they are, what they have experienced, and what they want to get out of therapy. My approach is built upon the neuroscience of emotion and the understanding that growth and change happen in relationships that are radically empathetic, accepting, and authentic. I also utilize techniques and ideas that focus on the influence of family dynamics and life experience that are necessary for understanding the whole person in all their complexity.
My psychotherapeutic approach is highly integrative by adapting numerous therapeutic perspectives to best formulate treatment plans according to my clients' individual backgrounds and personalized treatment goals. To achieve these goals, I administer comprehensive assessments to most accurately formulate your treatment plan. This treatment plan is a collaborative effort we build together. This plan may involve techniques adapted from numerous therapeutic approaches (e.g., psychodynamic, mindfulness, dialectical behavioural, and cognitive behavioural) employed with the goals of fostering self-acceptance, self-compassion, crafting meaning and understanding distressing emotions, and developing insight into how our personal histories shape who we are and how we can use this knowledge to establish new ways of experiencing the world, ourselves, and others.
I obtained my B.A. in psychology at the University of Delaware (2007) and completed my M.A. (2011) and Ph.D. (2018) in experimental psychology from the University of Toronto, where I studied the neuroscience of emotion and motivation. I currently teach courses in the Physiology and Psychology of Emotion and Cognitive Neuroscience at the University of Toronto. Prior to my graduate studies, I was a neuroimaging researcher at Princeton University where I conducted experiments on the effects of mindfulness mediation on cognitive processing. In my therapeutic work, I have worked as a counselor in an in-patient psychiatric treatment facility in New Jersey helping people with mood disorders and trauma. I have also served as a support worker at the Centre for Addiction and Mental health as well as the Canadian Centre for Victims of Torture. I am trained in suicide prevention first aid as well as dialectical behavior therapy and acceptance and commitment therapy techniques. I am currently pursuing my Masters degree in Psychotherapy and Counselling Psychology at the Ontario Institute for Studies in Education at the University of Toronto. My research and counseling experiences have allowed me to develop a deep understanding of how therapeutic modalities can be best applied in a personalized and meaningful way to help my clients achieve their goals.
I am also a member of the Ontario Psychological Association and the Canadian Counselling and Psychotherapy Association.
Treatments
Therapies