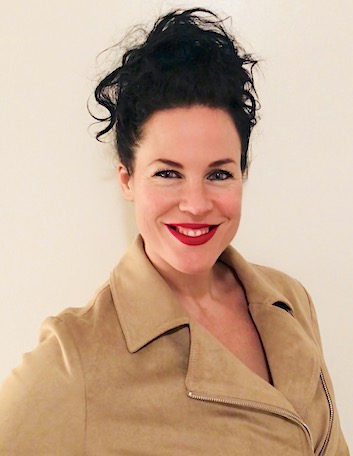 Dr. Geneviève Boudreault, C. Psych
The path that leads to seeking therapy is not an easy one. Life can be difficult. Sometimes, the reason is obvious, but other times our own behaviour is a mystery. We can face depression, anxiety, difficulties in relationships, lack of self-esteem, or face traumatic events. At times, individual help is required and other times it is help with our relationships that is needed. I also can provide therapeutic services in French or English.
A career in public safety is unlike any other. Police officers, firefighters, military personal and paramedics wake up each morning with the noble mission of keeping communities safe often risking their own lives to protect others. While these professions can be exceptionally rewarding, these people are regularly exposed to traumatic situations.
If you are a first responder or military personal affected by trauma, it can seem difficult to come forward because of the stigma associated to ask for help. Be assured that everything is completely confidential. But trying to ignore what you're going through only increases your stress and allows the problem to become worst and tougher to treat. Specialized, confidential treatment for first responders does exist.
Nobody fights alone. Many militaries and first responders experience operational stress injuries (OSI).
Operational stress injuries are a normal human response to an abnormal situation
Trauma is better understood as an injury to the brain (especially the memory) than an illness. Targeting the memory instead of the symptoms can help you get back to normal and performing at your best.
Each of us can build resilience and post traumatic growth.
Addressing traumatic memories has typically required a longer-term therapy, which can be difficult to endure for some first line responders and military personnel who may be seeking quicker solutions to alleviate their distress, particularly those who wish for a quick return to work. I practice Reconsolidation Therapy; a ground breaking approach that can help you get rid of your symptoms in 6 sessions.
In individual therapy, I see clients who have all sorts of struggles. It could be depression, anxiety, self-esteem issues, trauma related problems (physical, sexual, mental, or sexual). My specialized area of practice is post-traumatic stress disorders (PTSD), combat stress, or operational injuries. I enjoy working with individuals who have sacrificed their life and sometimes mental health to serve and protect their fellow citizens. Knowing that experiencing trauma has an impact on relationships, and also that social support is a real antidote to the development of PTSD, I also do couples therapy with trauma survivors. I am comfortable working with a diversity of people and inclusive of all gender identities or expressions, sexual orientations, and races/ethnicities (gender, sexual orientation, race/ethnicity), and any kind of warriors (military, police officer, firefighters) and first responders.
In terms of couple therapy, I have experience with a variety of issues including repairing the relationship in case of infidelity or other betrayals, desire and sexual problems, adjustments to the arrival of children, difficulties managing finances, and issues with relationships with in-laws. I also work with a wide range of clinical populations including those with a medical illness (chronic pain, cancer, diabetes etc.), addiction, PTSD, and various types of trauma exposure. I have also had the pleasure of working with same-sex couples, straight couples, and couples from many ethnic cultures.
The most important part of my practice is empathy. I will unconditionally value your experience and engage myself to make you feel valued, fully accepted, and understood. I am an integrative psychologist, but my core is really experiential/humanistic. This means that my role is to fully absorb your experience by hearing, seeing, and understanding you as you are in the moment, while being aware that all behaviours or dysfunctions are ways to cope with problems when nothing else is available. I will see you as a survivor of your own existence. I am flexible to provide you the optimal context in therapy, whether you want to modify your thoughts and behaviour, or manage your emotions in a satisfying way. I can provide cognitive behavioural treatments in a humanistic perspective. The second most important thing in my practice is to follow evidence-based therapy approaches to treat specific problems. Scientists and clinicians agree that despite the therapist's own preference, some treatments work better than others depending on the specific clinical problem. I will follow evidence-based research practices for treatments, while staying flexible. I will adapt the best treatment for you which also respects your personal goals. For couple therapy, I use emotionally focused therapy. This is an empirical and well-researched approach and is like a road map that provides an understanding of adult attachment and helps to process change in a relationship, regardless of gender, culture, sexual orientation or clinical population.
Over the last 10 years, I have worked in various private practices, hospitals and clinics including Montfort Hospital, Center of Psychological Services at the University of Québec in Hull, Eastern Ottawa Psychological Center, Medical Sainte-Anne Clinic, Y2 Consultants Psychologist and the 555 Multi Clinic in Hull. I currently work as a psychologist at the Center for Interpersonal Relationships. In addition to my practice, I have also taught undergrad classes at the University of Québec in Hull and supervised Master's degree students at the University of Ottawa. I'm a provider for Blue Cross, Green Shield and CSIS. In CFIR, I am certified to practice Reconsolidation Therapy and I supervise a team of therapists that specialises in the treatment of traumas.
Professional affiliations:
I am a registered autonomous psychologist with the College of Psychologists of Ontario and a registered autonomous psychologist with the Order of Psychologist of Quebec. I'm also a registered member of the Canadian Psychological Association.
Treatments
Assessment
Therapies