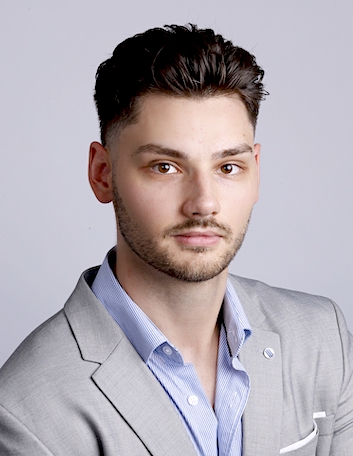 Edgar Prudcoi, B.A.
Welcome and thank you for reaching out! Life can often present us with difficult and unexpected challenges that we are not always prepared for. During these times we may find ourselves feeling stuck, overwhelmed, and alone. Sometimes we might feel that something is wrong but have a difficult time identifying that internal experience or the cause of what is happening. Coping and managing with these difficult emotions, thoughts, and stressors in life – especially in isolation – can often be a tremendously overwhelming experience. Taking these first steps to seek the help you deserve is a courageous act. I commend you for beginning this journey of personal growth and mental wellness. I welcome a diverse population, regardless of your spiritual belief, economic circumstances, ethnicity, and sexual orientation/gender. People are not problems to be solved, but individuals to be known, and I look forward to embarking on this journey with you.
My clinical work and experience focus on the treatment and psychological assessment of adults and couples. Specifically, I am passionate about assisting individuals and couples who are experiencing a wide array of concerns, including depression, anxiety, trauma, anger, stress management, conflict resolution, workplace stress, adjustment difficulties, self-esteem concerns, loss and grief, emotional regulation, problems managing strong emotions, and interpersonal difficulties.
During your first visit, we will spend some time to understand your specific difficulties or concerns. With this understanding, we will work collaboratively to establish a treatment plan and help you attain your therapeutic goals and needs. In therapy, I provide a safe, compassionate, and non-judgmental space for us to connect and explore your present problems, past experiences that may affect you, and goals for your future. I offer an integrative approach to therapy and implement evidence-based therapeutic modalities based on your specific individual needs. Of most importance to me is developing a relationship consisting of trust and compassion between myself and my clients which lays the foundation for therapy to take place.
Currently, I am near completion of my Master's degree Clinical Psychology at the Adler Graduate Professional School in Toronto. I hold a Bachelor's degree in Psychology from York University. I am also a member of the Canadian Psychological Association and the Ontario Psychological Association.
Treatments
Assessment
Therapies