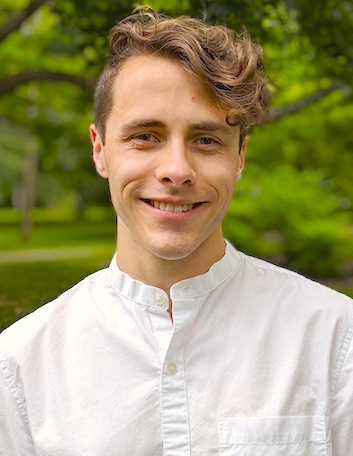 Dr. Miguel Robichaud, C.Psych.
Life can force us to deal with difficult situations, feelings, and emotions. If you are feeling overwhelmed with life stress or have begun to notice longstanding emotional or relationship difficulties, seeking help is the very courageous first step in your healing journey. In therapy I provide a safe, empathic, supportive and non-judgmental space for you to begin to heal – you do not have to work through these difficult times alone.
Intervention and Assessment services:
In a first visit with me, I will explore with you your expectations and goals for therapy and provide you with my professional opinion on how we can achieve these goals together. I understand that you can remain unsure about therapy and our first meeting is there to ensure that you are connecting with a therapist who will be a good fit for you. I begin my therapeutic work by conducting a comprehensive scientific-based assessment of your difficulties. This is to help you and I gain an understanding of what might be at the root of your struggles and identify specific therapeutic goals.
My clinical orientation is strongly rooted in the integration of psychodynamic and cognitive behavioral theories. This perspective gives me an understanding of clients' emotional needs and distress, and their difficulty soothing this pain alone and within their relationships.
To help you achieve your therapeutic goals, I work from an integrative approach, employing various evidence-based therapeutic modalities (e.g., psychodynamic, cognitive behavioural, emotion-focused, etc.) that suit your core concerns. My practice is general in scope, and I work with individuals presenting with anxiety, stress, obsessive-compulsive disorders, major depressive disorders, and other mood-related conditions. I also work with individuals presenting with personality disorders, trauma and other relational/interpersonal difficulties.
Specialization:
In both my research and clinical work I am interested in the intersection of social and mental health issues within marginalized populations. Attending to social and economic factors during therapy is often a crucial part of achieving wellbeing. A special interest of mine is working with clients to address identity-related issues, particularly concerning gender identity, transition planning, sexuality, and relationships within LGBTQI2S communities. In therapy, I specialize in helping individuals understand and change long-standing personality patterns and process unresolved issues stemming from family relations and upbringing (i.e., attachment issues, past or ongoing emotional deprivation, traumatic experiences).
Neuropsychological Assessments
In addition to my therapy services, I conduct neuropsychological assessments. A comprehensive neuropsychological assessment will help you understand and formally document your medical or psychiatric condition, such as brain injury and progressive neurological conditions. A neuropsychological assessment can also help determine the impact that psychiatric symptoms (e.g., depression, anxiety, trauma or psychosis) may be having on your cognitive, academic, and social functioning. A typical assessment involves an interview, 5-8 hours of formal assessment (e.g., paper-pencil tasks), and feedback session; a total of 10-15 hours. Part of this works involves providing you with practical recommendations that may be useful in helping you adjust to new ways of living.
Gender Affirming Surgery Readiness Assessments
I am qualified to act as a "second assessor" for Gender Affirming Surgery Readiness Assessments, (or SRS) for OHIP funding applications. I practice in accordance with the World Professional Association for Transgender Health (WPATH) Standards of Care (SOC 7).
Experience:
Over the past 7 years I have provided psychological interventions and assessments in various clinics and organisations. In the past I worked in a psychiatric unit providing acute psychological care. I worked with clients presenting with affective, behavioural, psychotic, dissociative, and personality problems as well as those at high risk of self-injury and suicide. I have also worked with children, adolescents and families in First Nation communities in New Brunswick. Here, I conducted therapy and assessments focusing on unresolved grief, I helped develop community interventions, and provided post-suicide intervention.
I hold a Doctorate in Psychology (Psy.D) from the University of Moncton, in New Brunswick Canada. At CFIR, my work is supervised by Dr. Rylie Moore, C.Psych. and Dr. Dino Zuccarini, C.Psych. I member of the College of Psychologists of Ontario, the Ontario Psychological Association and the Canadian Psychological Association.
Treatments
Assessment
Therapies