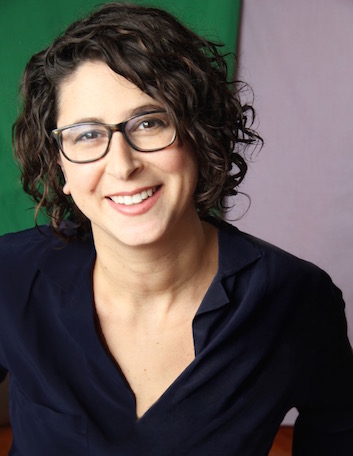 Dr. Dana Millstein, C.Psych.
Developing greater self-understanding within a respectful and empowering therapy relationship can give you the freedom to make choices and take action that can lead to enriching personal growth. In psychotherapy, I help you to enhance your awareness of your self and your relationship patterns, and to gain motivation to change your current circumstances. Throughout our journey together, I help you to build hope that things can get better and that life can feel worthwhile again, and to develop a greater sense of acceptance and compassion towards your self. I also support you to recognize and harness your personal resources, skills and talents in the change process.
I provide psychological assessment, consultation and treatment to adolescents, adults and couples experiencing a wide range of concerns related to painful emotions (e.g., anxiety, depression, anger, confusion, guilt, shame, grief and loss), stress management, addiction, self-esteem, motivation, and past and current relationships. I have developed important skills and sensitivity in addressing diversity issues (e.g., cultural, ethnic, and socio-political differences, marginalization, economic stresses, gender and sexual orientation). I also work with couples to support them to heal their relationship ruptures, and seek reconnection with the end goal of building greater emotional, physical and sexual intimacy. I help couples to repair relational ruptures in the aftermath of infidelities, or attachment injuries (e.g., moments of betrayal, and partner unavailability during times of need for care and support), improve communication skills, and resolve conflicts related to household management, finances, and parenting.
I have extensive training and clinical experience working with individuals struggling with the long-term effects of trauma, abuse, and neglect. I provide comprehensive assessment and psychological treatment—both individual and group therapy– to individuals who have been diagnosed with Post-Traumatic Stress Disorder (PTSD), complex PTSD, and Dissociative Disorders. Additional areas of clinical expertise include: immigration and refugee experiences, acculturation and bicultural stress; sexual orientation; gender identity; social oppression; women's mental health; and post-secondary student mental health.
At the beginning of treatment, I work collaboratively with you to develop treatment plans that meet your unique goals. I conduct a comprehensive assessment of your current symptoms and concerns, and acquire information about your personal history to deepen our understanding of the nature and origins of your difficulties and distress. In terms of treatment, I practice from an integrative framework, primarily weaving together psychodynamic-relational, cultural, systemic, experiential, and emotion-focused approaches. These approaches will allow me to help you to connect more deeply to your emotional experiences about life events, and discover newly emerging emotions and meanings which can inform behaviour and direction in life. I also use Eye Movement Desensitization and Reprocessing (EMDR), cognitive-behavioural, mindfulness, and dialectical-behavioural strategies to help with emotional regulation, symptom reduction, stress-management, and trauma recovery. Throughout our collaborative work together, you and I will continually reflect on how treatment is progressing. I tailor my therapeutic style and use treatment approaches that are aligned with your cultural, personal, and spiritual values and beliefs.
I am currently the Head of the Trauma Psychology & PTSD Service, Co-Head of the Sexuality, Gender & Relationship Diversity Service, and Co-Head of the Substance Use Service at the Centre for Interpersonal Relationships. As a Head of Service, I develop programs and guide service delivery on the basis of evidence-based scientific research and provide clinical training and supervision to advanced doctoral students in clinical and counseling psychology. I am also the lead in the Trauma & Dissociation Assessment Service, and in this role, I ensure assessments are conducted using evidence-based practices.
My doctorate in Clinical Psychology was obtained from the Graduate School of Applied and Professional Psychology at Rutgers University, NJ. I have previously worked as a staff psychotherapist at the Brief Psychotherapy Centre for Women, Women's College Hospital, and as a staff psychologist at Ryerson University's Centre for Student Development and Counselling.
I seek to be an active partner with a wide range of mental health providers, organizations, schools, and individuals to raise awareness about mental health topics and to expand access to mental health services and information. In the past, I have worked as a consultant with the International Rescue Committee, as a researcher for the National Suicide Prevention Lifeline Network, and I am currently a board member of Eva's (operating three homeless youth shelters in Toronto). I have assisted in teaching students in undergraduate and graduate psychology programs.
I am a fully bilingual Registered Clinical Psychologist with the College of Psychologists of Ontario.
Des changements importants peuvent être réalisés par une meilleure connaissance de soi dans le cadre d'une relation respectueuse et enrichissante. En traitement, j'encourage la motivation au changement des clients, tout en encourageant simultanément l'auto-compassion et l'acceptation de soi. Nous suivons de près l'évolution de la thérapie et nous discutons ouvertement la nécessité de modifier le programme. J'adapte mon style thérapeutique et je poursuis des approches axées sur la culture des clients, leurs croyances et valeurs personnelles et spirituelles, et je reconnais l'importance pour les clients de se fier à leurs propres ressources dans ce processus de changement.
J'offre des services d'évaluation, de consultation et de psychothérapie aux adultes, adolescents, et couples qui endurent un large éventail de préoccupations liées à l'anxiété, la dépression, la gestion du stress, la gestion de la colère, la dépendance, l'estime de soi, la motivation, la confusion, le deuil et la perte, et les difficultés relationnelles et familiales.
Je possède une formation approfondie et une expérience travaillant auprès des individus aux prises avec des difficultés liées aux effets prolongés de traumatisme, d'abus, de négligence, incluant l'évaluation et le traitement du trouble de stress post-traumatique et de troubles dissociatifs. D'autres domaines de spécialisation incluent: les expériences relatives à l'immigration et au statut de réfugié, l'acculturation, le stress lié au biculturalisme, l'oppression sociale, l'orientation sexuelle et l'identité de genre, la santé mentale des femmes, et la santé mentale des étudiants de niveau postsecondaire.
Au début du traitement, je travaille de concert avec les clients pour établir des plans d'intervention qui répondent à leurs objectifs particuliers. Je travaille à partir de pratiques provenant d'un cadre d'intégration pour fonder principalement ensemble des orientations de traitements psychodynamiques, systématiques, et centrées sur l'émotion. Nous poursuivons l'approfondissement de l'expérience et nous essayons de dynamiser les choses durant les séances afin de faciliter les modes de processus affectifs particuliers et d'établissement de reconnaissance qui peuvent fournir une approche fondée sur le parcours de vie. J'intègre souvent des approches cognitivo-comportementales dans le traitement, et j'encourage le développement de nouvelles capacités de résolution de problèmes et de communication, des outils de réduction de stress, des stratégies de régulation des émotions, et des stratégies d'adaptation efficaces pour gérer les circonstances et les événements extérieurs. J'ai suivi une formation rigoureuse sur les approches de thérapie fondées sur les faits, incluant la thérapie orientée sur la compréhension de soi, la thérapie cognitivo-comportementale, les psychothérapies expérientielles, la thérapie brève dans un contexte relationnel-culturel, la thérapie comportementale dialectique (TCD), la désensibilisation des mouvements oculaires et retraitements (EMDR), la thérapie de groupe, la thérapie familiale et de couples, ainsi que les tests psychologiques.
Je cherche à être une partenaire active avec un large éventail de fournisseurs de santé mentale, des organismes, des établissements scolaires, et des individus afin d'accroître la sensibilisation au sujet de la santé mentale et d'élargir l'accès aux services de santé mentale et des informations. J'ai travaillé auparavant à titre de consultant auprès du Comité international de secours, à titre de chercheuse pour le Réseau national de prévention au suicide et de sauvetage, et je siège actuellement au conseil d'administration d'Eva's Initiatives (exploitant trois refuges aux jeunes sans-abris). J'ai enseigné à des étudiants de programmes collégiaux et universitaires en psychologie et je participe à la supervision clinique. J'ai obtenu mon doctorat en psychologie clinique de la Graduate School of Applied and Professional Psychology à la Rutgers University, au New Jersey. De 2011 à 2013, j'ai travaillé à titre de psychothérapeute au centre pour femmes Brief Psychotherapy Centre for Women, de la Women's College Hospital. Depuis 2013 à 2015, je travaille à titre de psychologue au centre de counseling de l'Université Ryerson.
Je suis inscrite en tant que psychologue clinicienne de l'Ordre des psychologues de l'Ontario.
Treatments
Assessment
Therapies