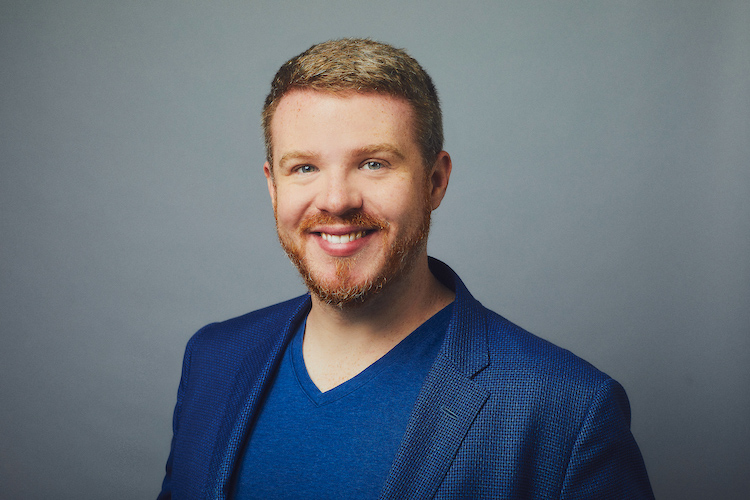 Dr. Brent Mulrooney, C.Psych – Partner
Deciding to seek help is a powerful step toward better mental health. Through my experience working with children, adolescents, adults, and families, I understand that difficulties may arise regardless of one's age or phase of life. From life challenges to transition periods (e.g., changing careers, schools, relationships), to traumatic experiences, it can be difficult to make sense of our selves or our directions. Sometimes, we also have a long history of feeling stuck in patterns that make us feel like we cannot live our lives in a rich and fulfilling manner. Together we can work to better understand and address the problems that you and/or your loved ones are experiencing.
I am proud to support clients from all walks of life (inclusive of all gender identities, sexual orientations, abilities, races, ethnicities, cultures, and relationship types) in achieving their own unique vision of success. I am especially interested in working with individuals who want to better understand themselves, their emotions, behaviours, and their relationships through long-term change processes in therapy.
I provide therapy across the lifespan, and recognize that clients at different ages and stages in life require different treatment approaches, so I would encourage you to look to the section(s) that are most relevant to you for a more comprehensive overview of what you might expect throughout your time with me. Broadly speaking, I work with clients to alleviate a range of concerns, including problematic emotions (e.g., sadness, anxiety, anger, shame) and behaviours, relationship difficulties, school and work stress, self-esteem, trauma, sexuality, and identity. To help you change and grow, I use clinical modalities that are tailored specifically to your needs and concerns, including psychodynamic psychotherapy, acceptance and commitment therapy (ACT), family therapies [e.g., psychodynamic family therapy, emotion-focused family therapy (EFFT)], and play therapy (for children).
Adolescents and Adults: During our first appointments together, you and I will consider and clarify the issues that are of utmost concern to you using a collaborative and relational approach. I also conduct a scientifically-based and thorough assessment that will help you gain a greater understanding of the problems and struggles you seek to address, as well the unique strengths you possess that will help you achieve your goals. Once the treatment phase of therapy begins, you are in control of what we speak about at all times (i.e., you decide the pace of therapy, and share only what you feel comfortable sharing with me). In return, I will listen mindfully, share my thoughts about the factors that I believe are contributing to your current difficulties, and collaboratively work to build a framework and understanding through which we can achieve your goals.
Children and Families: In our first appointment, I will meet with you and your family to ascertain the primary difficulties that you are experiencing together. Often, clients present with problems related to parenting, learning (e.g., Learning Disabilities and ADHD), bullying, transitions in life, grief and loss, family reconnection, and trauma. I focus on providing a warm, welcoming, and accepting space for all family members. We will work together as a team to explore the thoughts, emotions, and behaviours being experienced. From there, we will develop and implement a plan to provide relief by building understanding and skills in all members of the family.
I provide comprehensive psychoeducational assessments (which include at minimum a cognitive, academic, and memory component) to children, adolescents, and adults. Psychoeducational assessments are the primary means by which clinicians assess and diagnose learning difficulties (e.g., ADHD, Learning Disabilities). I also provide mental health (i.e., psychodiagnostics) assessments to clients across the lifespan. These assessments can be useful for treatment planning, academic accommodations, as well as to develop a better understanding of your mental health or learning profile. Assessments are conducted with the assistance of a psychometrist, who conducts the testing associated with the assessment. I do not provide assessments for Autism Spectrum Disorder (ASD) or developmental disabilities.
I hold a PhD in School and Clinical Child Psychology from the University of Toronto, as well as a Masters degree in Applied Social Psychology from Memorial University of Newfoundland. I completed my pre-doctoral residency at SickKids Centre for Community Mental Health (CCMH), and have previously provided assessment, therapeutic, and consultation services for clients at the Centre for Addiction and Mental Health (CAMH), Toronto District School Board (TDSB), and the University of Toronto/Ontario Institute for Studies in Education Psychology Clinic (UT/OISE Psychology Clinic). Through my work in the above as well as my experience at CFIR, I have extensive experience working with individuals and families experiencing all manner of struggles. Earlier in my career, I worked to develop provincial policies and guidelines for the proper treatment and care of individuals accessing services for mental health and physical disabilities in the Division of Mental Health and Addictions and the Disability Policy Office respectively, both with the Government of Newfoundland and Labrador.

I am actively engaged in supervising new clinicians at various levels of training. I also teach clinical consultation groups to clinicians at our centre, primarily focused on honing their in-the-moment clinical skills and reflective capacities. In the past, I have provided supervision to Masters-level students at the University of Toronto, have presented at regional, national, and specialty (e.g., domestic violence-related) psychological conferences (including the Canadian Psychological Association Annual Conference). I am a member of both the Canadian Psychological Association and Ontario Psychological Association. I am a Registered Member of the College of Psychologists of Ontario.
Treatments
Assessment
Therapies
Integrative Therapy
Play Therapy
Relational Therapy