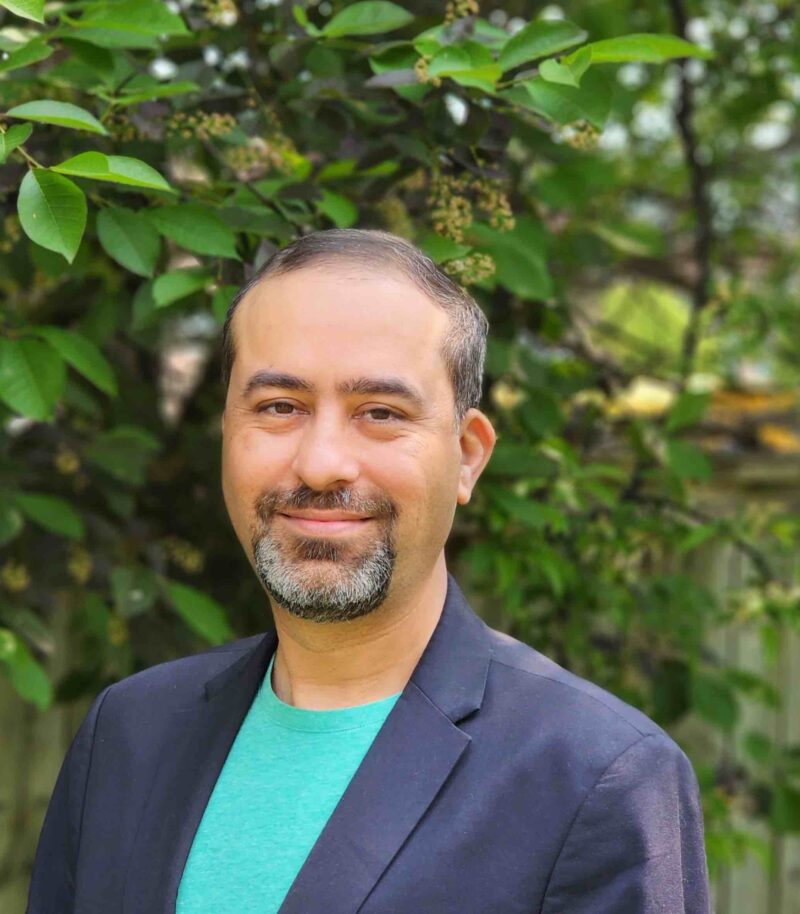 Dr. Ashwin Mehra, C.Psych.
To grow and to heal. This is a choice we can make. If you are reading this, you have already taken a step in that direction. Perhaps you are wondering if therapy can help you take some more steps. These steps can be in many directions – doing better, achieving goals, reducing distress, managing difficult emotions, understanding unhelpful patterns, dealing with relationship issues, coming to terms with the issues of the past, or seeking answers to life's challenging questions. We arrive in therapy with our own unique expectations. My goal is to help you take the steps towards meeting those expectations.
I bring an integrative approach to therapy, which avoids a one-size-fits-all model. My years of training and experience in New York have enabled me to develop the breadth and depth of understanding related to various psychological conditions and the uniqueness of the people experiencing them. I work with adults, adolescents and children, staying attuned to the unique challenges of different stages of life. I engage in individual, couples, family, group, and parenting therapy, utilizing the appropriate format for addressing the clients' needs. I conduct psychological assessment and testing for cognitive functioning, psychological and personality issues, adaptive and behavioral issues and learning disabilities. I believe my life-span focus and range, along with assessment skills, allow me to approach each clinical situation from a more nuanced and balanced perspective.
I have a wide scope of expertise in treating psychological issues. I have extensive experience in the treatment of anxiety and mood disorders, including depression, anxiety and panic attacks, PTSD and dissociative disorders, bipolar disorder, OCD, social anxiety, phobias and seasonal depression. I also have significant experience with alcohol and substance abuse, internet and related addictions, personality disorders, schizophrenia and psychoses, gender and sexual orientation challenges, eating disorders and body image issues, insomnia and health related psychological issues. I work with children and adolescents for treating conditions such as ADHD, oppositionality, emotional and behavioral disturbances, executive functioning and communication deficits or relationship and identity formation issues. As many people experience more than one problem at the same time, I believe my wide areas of expertise assist in developing individualized treatment plans to address all the concurrent issues in a systematic manner.
Therapy is best understood as a collaborative process. At the start of therapy, the therapist and the client work together to develop a shared understanding of the struggles faced by the client, and how therapy could help deal with them. I utilize an integrative approach, which can include specific techniques from psychodynamic, cognitive-behavioral (CBT), mindfulness-based, dialectical-behavioral (DBT), internal family systems (IFS), acceptance and commitment (ACT), motivational interviewing (MI), attachment-focused, trauma-focused, existential- humanistic, client-centered, transpersonal, somatic and body-aware approaches, among others. However, I believe that the best approach is one that feels "at home" to the client, and this itself is identified in a collaborative manner. Progress and goals are then periodically evaluated, with reference to meeting the expectations from treatment.
My many years of experience in public hospitals and private practice settings in New York City and Long Island, New York have augmented my credentials as a clinical psychologist. I have worked at the Nassau University Medical Center, Long Island Federally Qualified Health Centers, Queens Hospital Center, Reflective Psychology Associates, TERRAP Anxiety and Phobia Care, Kew Gardens Center for Psychotherapy and the St. John's University Center for Psychological Services. Along with these substantial experiences of providing psychotherapy and psychological assessments, I have also engaged in varied research and teaching activities, as well as regularly supervised research assistants, psychology interns and externs, and medical residents.
I have published and presented papers, book chapters, posters and presentations in various peer-reviewed journals, conferences and seminars, some of which are listed below. Hailing from Mumbai, India, I am proficient in multiple South Asian languages including Hindi, Punjabi, and Urdu, along with working knowledge of Gujarati and Marathi. I have an abiding interest in cultural issues, with a focus on South Asian culture, and have presented on topics related to cultural diversity, mental health stigma and barriers to treatment for minority populations. I am also a member of various psychology related organizations and networks, including the College of Psychologists of Ontario and the Canadian Psychological Association.
Selected Publications and Presentations:
Mehra, A., Hoogendoorn, C., Haggerty, G., Engelthaler, J., Gooden, S., Joseph, M., Carroll, S. & Guiney, P. (2018) Reducing Patient No-Shows: An Initiative at an Integrated Care Teaching Health Center. Journal of the American Osteopathic Association.
Mehra, A. (2015, October) Emergent Issues in Psychotherapy with Indian Patients. Conference speaker at the Real World Therapy conference hosted by the New York State Psychological Association, Queens County Psychological Association and St. John's University, Queens, NY.
Rao, N. & Mehra, A. (2015) Hurricane Sandy: Shared Trauma and Therapist Self-Disclosure, Psychiatry: Interpersonal and Biological Processes, 78:1, 65-74.
Mehra, A. (2014, August). Developing Cultural Competency in Clinical Settings. Presentation at the Nassau University Medical Center residents orientation, East Meadow, NY.
Mehra, A., Haggerty, G., Siefert, C. J., Zodan, J., Ioannou, C., Sperber, J., & Rao, N. (2014, March). Adult Attachment effects on Alcohol Use Motivation in a Chemical Rehab Inpatient Unit. Presented at the 2014 Annual Meeting of the Eastern Psychological Association, Boston, MA.
Treatments
Assessment
Therapies
Integrative Therapy
Relational Therapy