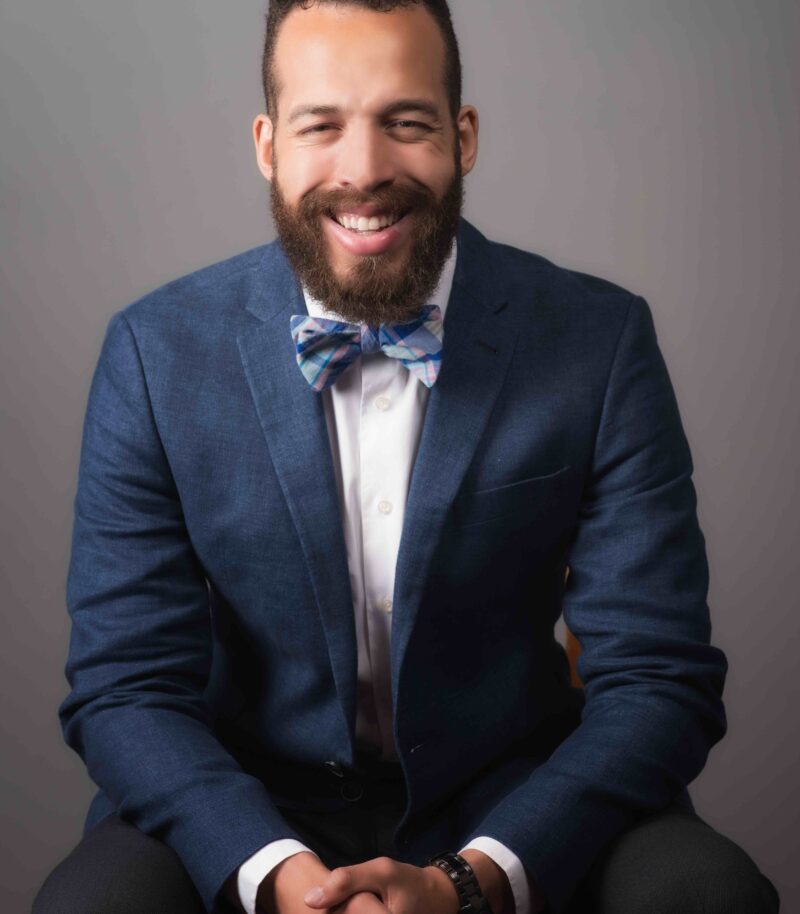 Dr. Andrew Brankley, C.Psych.
Making changes in your life is hard. It can be even harder if it involves talking about thoughts, interests, or behaviours that you may have been judged for in the past. I am not here to judge you. I am here to work with you so you can live the life you want to lead. Regardless of what brought you to see me, my goal is to create a safe environment for you to talk about the impact your thoughts or behaviours have had on your life and for us to find a way for you to move forward.
I have worked in the mental health field for the past decade and have worked with many clients who have walked difficult paths. I understand that you may feel scared, confused, or angry – even isolated. I am a client-focused therapist—my approach is focused very much on creating a space for you to address your problems, where you feel valued, especially as your inherent dignity and value as a person may be something you feel is lost or rarely seen. Often the challenges faced are not ones we are able to change, but in therapy we will find ways to endure them or even thrive despite them.
Problematic sexual behaviours or thoughts are common in the clients I see. You may have been involved in the criminal justice system, or have had sexual behaviour problems. You may be here for an assessment or psychological treatment due to the risky or illegal nature of the activity, to yourself and others. These activities may include exhibitionism (exposing yourself to an unsuspecting person); voyeurism (watching an unsuspecting person undress, in the nude, or engaged in sexual activity for your own sexual gratification), pedophilia (arousal to pre-pubescent children), or hebephilia (arousal to pubescent children). Many people are hesitant to talk about these topics because they are afraid of being judged; I provide a judgement-free, safe space to help find ways to address these thoughts and behaviours.
Risk assessments help in the treatment and management of individuals whose behaviour brings them into conflict with the law, especially behaviour that is violent or sexually motivated. These are typically requested by the court, a lawyer, or the Children's Aid Society. A risk assessment provides a framework for decision making by identifying empirically-supported factors in a client's life that typically increase or decrease the likelihood of offences and integrating them into. To determine the presence of these factors, an in-depth examination of various information sources, e.g., an individual's past and current behaviour and thoughts, relevant documentation, (i.e. police, employment, school records, etc.), and collateral interviews. Additionally, one or more actuarial or structured professional judgment tools are used as part of the comprehensive risk assessment. A report is then provided detailing all the information gathered, as well as statements about the risk for re-offence in the context of management and treatment recommendations.
More information about risk assessments can be found at https://cfir.ca/assessment-for/risk-assessment/
I also conduct sexological/diagnostic assessments to determine the presence of a sexual disorder or other mental health issues.
Discussion of your past will figure heavily in our early relationship. This helps me get to know you and allows me to identify patterns that continue in the present and create obstacles for your future. Developing specific goals with concrete indicators of achievement is important. I find clients are happiest when they can see the progress for themselves. Therapy will require work between sessions. Sometimes you may find the work challenging; I will be there to help you and together we will determine what is doable for you, so that you succeed.
I am currently the project scientist at the Sexual Behaviours Clinic in the Centre for Addiction & Mental Health (CAMH). My research programs focus heavily on measurement, with two major priorities: better understanding the causes of harmful sexual behaviour, and developing effective measures of those causes. I have published various journal articles and book chapters, presented papers, and conducted workshops in the areas of risk assessment, pedophilia, and sex offence-specific treatment. Below are some relevant publications:
Brankley, A. E., Babchishin, K. M., & Hanson, R. K. (2021). STABLE-2007 demonstrates predictive and incremental validity in assessing risk-relevant propensities for sexual offending: A meta-analysis. Sexual Abuse, 33(1), 34–62. doi:10.1177/1079063219871572 3.
Brankley, A. E., Babchishin, K. M., Chankin, L., Barsetti, I., & Hanson, R. K. (2019). ACUTE-2007 evaluator workbook. Unpublished report. Ottawa, ON: Public Safety Canada.
Brankley, A. E., Helmus, L.-M., & Hanson, R. K. (2017). STABLE-2007 evaluator workbook: Updated recidivism rates (includes combinations with Static-99R, Static-2002R, and Risk Matrix 2000). Unpublished report. Ottawa, ON: Public Safety Canada.
Wanklyn, S. G., Brankley, A. E., Laurence, G., Monson, C. M., & Schumm, J. A. (2016). Relationship-Based Recovery case study: An interpersonally-empowering approach to recovery from substance use disorder and PTSD. Journal of Contemporary Psychotherapy, 47, 41-50. doi:10.1007/s10879-016-9340-9
Brankley, A. E., Seto, M. C., & Monson, C. M. (2017). Involving concerned others in the treatment of individuals convicted of sexual offences—Part I: Rationale and critical review of current strategies. Sexual Offender Treatment, 12(1). Retrieved from http://www.sexual-offender-treatment.org/159.html
Brankley, A. E., Goodwill, A. M., & Abracen, J. (2016). A cognitive behavioural approach for the treatment of necrophilia. In L. Mellor, A. Aggrawal, & E. Hickey (Eds.), Necrophilia: A global anthology.
I am a member of the Static/STABLE/ACUTE development team, a certified Static-99R and Static-2002R trainer, chair of the Marketing committee for the Society for the Advancement of Actuarial Risk Need Assessment, and a past Executive Board member for the Association for the Treatment and Prevention of Sexual Abuse (ATSA). I am also the lead author on the recent STABLE-2007 and ACUTE-2007 Evaluators' Workbook, and a proponent of knowledge mobilization through easily accessible sources (https://www.youtube.com/c/AndrewBrankley).
I am a registered member of the Canadian Psychological Association (CPA) and ATSA and am registered for autonomous practice with the College of Psychologists of Ontario (CPO).
Treatments
Assessment
Therapies