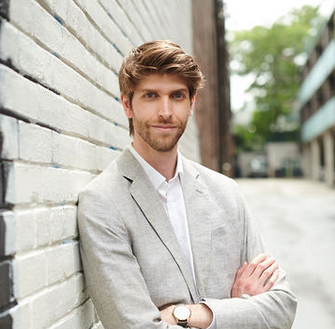 Davey Chafe, M.A., R.P. (Qualifying)
Beginning therapy can be scary. Often, a familiar discomfort can feel safer than an unknown path forward, even if that path may lead to a better place. If you have reached this page and are reading this bio, you are likely interested in exploring that new path. Whether you are struggling with painful emotions, difficult thoughts and behaviours, overwhelming worry and anxiety, or feel like you are stuck in a cycle you cannot seem to get out of, I look forward to joining you on this journey towards feeling better.
I am comfortable working with individuals from diverse cultural backgrounds, gender identities, ages, and presenting problems. I believe providing a safe, warm, nonjudgmental, empathetic, and welcoming environment allows you to work through your difficulties in a safe and healthy way. I have worked with individuals experiencing a variety of difficulties including post-traumatic stress disorder, complex trauma, mood disorders (e.g., depression), and anxiety (e.g., worry, social anxiety, panic), along with other common difficulties such as self-criticism, self-esteem, emotion regulation difficulties, relationship issues, and work and school related stress. To help you navigate these difficulties, I take an integrative, person-centered approach to therapy, placing great value on the therapeutic relationship, while drawing from other evidence-based therapies such as Emotion-Focused Therapy, Psychodynamic therapy, Motivational Interviewing, Trauma-Informed therapies, Cognitive Behavioural Therapy, and Dialectical Behaviour Therapy Skills. Through these different approaches, we can work together to create a therapy that works best for you and your unique experiences.
I have also worked with couples where one member of the couple has been diagnosed with a personality disorder, and were experiencing issues such as self-harm, emotion regulation difficulties, communication issues, and infidelity. This work focused on building safety in the relationship through enhanced communication, support, and emotion regulation strategies.
In the initial sessions of therapy, I am interested in learning about you as a person as we discuss some of your history, the current difficulties you are experiencing, how your symptoms present, and the main areas that you require support. From here, we can work to better understand these problems, and establish goals that we would like to focus on. As an integrative therapist, I draw from different theories to help understand your current difficulties. I believe each therapy should be a collaborative process as we identify your needs, strengths, and areas for growth.
I am currently a clinical psychology resident at CFIR supervised by Dr. Dino Zuccarini, C. Psych and Dr. Lila Hakim, C. Psych. I completed my Masters in Clinical Psychology at York University in 2018, where I am currently in the final year of my PhD in Clinical Psychology. Throughout my clinical training, I have gained experience in a broad range of settings, including the York University Psychology Clinic where I worked with Emotion Focused Therapy, clinical trials working with Dialectical Behavioural Therapy for couples, Brampton Civic Hospital's Adult Day Treatment Program for Mood and Anxiety, and Trauma Practice for Healthy Communities where I worked with individuals and groups treating PTSD, mood disorders, and anxiety.
In addition to my clinical work, I have been involved in psychotherapy research for over 10 years. I am particularly interested in studying the psychotherapy process and what factors contribute to good therapeutic outcomes. In addition, I have focused on self-criticism, self-compassion, and more recently, therapist well-being and development. I have presented my research findings at international conferences and work to integrate these insights into my own clinical work.
Treatments
Assessment
Therapies