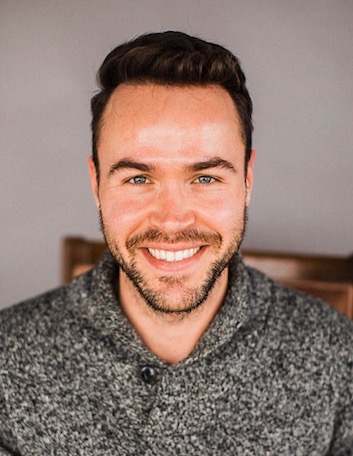 Daniel Pauly, M.A., M.E.D., R.P. (Qualifying)
You may not realize it, but you've already made a big change. You decided you need some help. Let's take the next step together and get through this as a team.
Over the past 7 years, I have worked with adults experiencing interpersonal issues and conflict, stress, anxiety, burnout, depression, major life changes, low self-esteem, body image concerns, problematic hair pulling, as well as internalized oppression and discrimination. I have helped clients get back on their feet by rediscovering their strengths, reconnecting with their core values, and learning how to live more authentically.
Our first session would focus on building a safe space to figure out your needs and clarify your goals. I would answer any questions you have about me as a clinician, therapy in general, and our treatment plan. I am comfortable practicing from a range of evidence-based therapeutic models, such as cognitive behavioural therapy, emotion-focused therapy, and psychodynamic therapy. That said, research consistently shows that the therapeutic relationship is the most important factor for your positive outcome, so our first session would be about cultivating that relationship with honesty, warmth, and empathy. Although subsequent sessions would revolve around your uniquely-tailored treatment process, those qualities would always be present in our work together.
I have an honours B.A., M.A., and M.Ed., all from the University of Toronto, and am a registered member of the College of Registered Psychotherapists of Ontario. When I am not at CFIR, I provide clinical services to the University of Toronto's OISE Psychology Clinic, conduct and disseminate research within OISE's Psychology of Emerging Adult Research Lab (PEARL), oversee a needs assessment of the OISE Psychology Clinic, and provide clinical supervision to its master's level counselling psychology students. In the past, I coordinated research on a St. Michael's Hospital study that examined frequent emergency department users in the greater Toronto area. This study resulted in numerous co-authored publications:
Wise-Harris, D., Pauly, D., Kahan, D., Tan de Bibiana, J., Hwang, S. W., & Stergiopoulos, V. (2017). "Hospital was the only option": Experiences of frequent emergency department users in mental health. Administration and Policy in Mental Health, 44(3), 405-412.
Kahan, D., Poremski, D., Wise-Harris, D., Pauly, D., Leszcz, M., Wasylenki, D., et al. (2016). Perceived case management needs and service preferences of frequent emergency department users: Lessons learned in a large urban centre. PloS One, 11(12), e0168782.
Poremski, D., Harris, D. W., Kahan, D., Pauly, D., Leszcz, M., O'Campo, P., et al. (2016). Improving continuity of care for frequent users of emergency departments: Service user and provider perspectives. General Hospital Psychiatry, 40, 55-59.
Treatments
Assessment
Therapies
Integrative Therapy
Relational Therapy