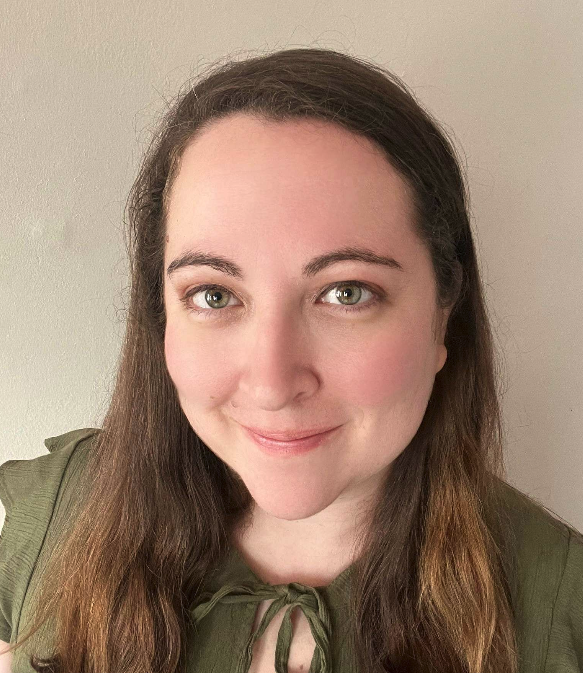 Cheryl-Anne Aiken, R.P (Qualifying)
Hello there! You've embarked on a journey towards healing, and I'm here to be your guide and companion on this path. Just as a therapist aids in navigating the complexities of the mind, you've taken the crucial first step. Acknowledging the need for help demonstrates remarkable strength and self-awareness.
In your pursuit to overcome challenges, seeking support is a commendable choice. It signifies your commitment to your well-being and growth. Therapists are like tools in a toolbox, each with their unique purpose. My aspiration is to be the precise instrument that aligns with your needs. I've had the privilege of witnessing clients I've worked with undergo remarkable transformation and progress. Below, I'll shed light on my areas of expertise and my therapeutic approach. I'm genuinely excited about the opportunity to accompany you on this expedition towards well-being and self-discovery.
In my individual therapy sessions, I work with clients who grapple with depression and anxiety, as well as those seeking resolution for ongoing or historical relationship challenges and attachment injuries. I'm also dedicated to supporting clients in the realm of women's health, addressing concerns like prenatal, infertility, and postpartum depression. Moreover, I am experienced in providing guidance through the intricate terrain of grief and bereavement, helping you navigate the emotional aftermath of losses. Additionally, I'm well-equipped to aid in managing workplace stressors, addressing burnout, and confronting the complexities of chronic illnesses. Exploring questions about meaning and purpose is another avenue we can traverse together.
Life is a series of transitions, and I'm here to help you navigate those with grace and confidence. Whether you're grappling with complex family issues, adjusting to major life changes, or seeking to enhance your emotional regulation skills, I'm dedicated to working alongside you. I'm committed to fostering a safe space for individuals from various socio-cultural identity groups, such as gender, sexual orientation, race, religion and ethnicity. Each person's journey is unique, and I am excited about the prospect of accompanying you as we explore the path to well-being and self-discovery.
In embarking upon your assessment and treatment journey, it's essential to foster a sense of ease and confidence from the outset. In your initial session with me, we collaboratively establish your therapeutic goals, setting the stage for our shared exploration. Drawing from my experience, I provide professional insights into the most effective avenues to achieve these objectives. To understand the underpinnings of your challenges—whether they involve anxiety, depression, or interpersonal dynamics—I conduct a thorough, scientifically grounded assessment. This process sheds light on the core factors contributing to your struggles. Guided by this understanding, I craft a tailored treatment plan designed to lead you toward your goals. Employing diverse psychological modalities, including Emotionally-Focused Therapy (EFT), Cognitive Behavioural Therapy (CBT), Solution-Focused Brief Therapy (SFBT), Dialectical Behaviour Therapy (DBT), Internal Family Systems (IFS), Mindfulness-Based Therapy, and with a Family Systems Approach, I weave a tapestry of interventions that align with your unique needs. Your therapeutic journey is a partnership, and my utmost priority is to empower you with knowledge, tools, and unwavering support as we navigate this path together.
I currently work at CFIR as a psychotherapist in the CBT Clinic as well as at Piece of Mind Counselling in Mississauga as a Trauma Therapist. My previous work experiences have been at Grace Health Centre in North York, providing clinical services alongside Dr. A. Chen with a focus on trauma clients with Complex Post Traumatic Stress Disorder (C-PTSD) and other major mental health diagnoses. Before going into the mental health sector, I dedicated my time to working as an artist focused on photography, painting and animation, gaining an undergraduate degree from Ontario College of Art and Design University here in Toronto. This has helped my time as a therapist to be creative and innovative, thinking outside the box and approaching problems creatively.
In 2017 and 2021 "Feeling Blue" the short film I created in my undergrad was exhibited in "The Body Electric" at the Royal College of Physicians and Surgeons of Canada's International Conference on Resident Education in Quebec City, October 19th-21st and exhibited in "The Body Electric Retrospective Digital Compassion" at the Royal College Conference during Covid lockdowns. https://thebodyelectric-lecorpselectrique.ca/exhibitions/digital-compassion-the-body-electric-retrospective-2014-2020/
I am a registered member of the College of Registered Psychotherapists in Ontario.
Professional Affiliations
2023 – Ontario Association of Mental Health Professionals – Member
Treatments
Therapies
Client-Centered Therapy
Integrative Therapy