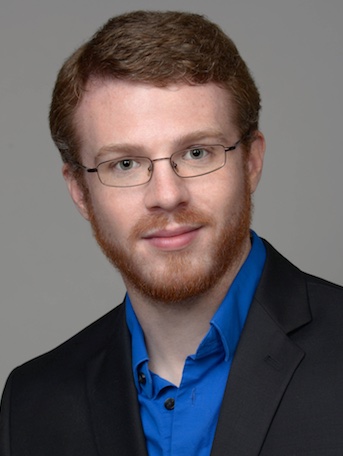 Brent Mulrooney, M.A.S.P.
The decision to pursue therapy can be difficult regardless of one's age or phase of life. Nonetheless, many clients say it is one of the best decisions they have made. Through my experience working with adolescents, adults, and families, I understand that problems may arise at any point in a person's life, for any number of reasons. I work with individuals and families to improve family functioning and relationships, work and school success, as well as anxiety, depression, and anger problems. I also work to alleviate problems associated with substance use, learning difficulties (including ADHD and Learning Disabilities), bullying, trauma, violence, grief and loss, transitions in life, self-esteem, gender identity, sexuality, and intimate relationships. Through your work with me, we will address the problems you are experiencing by exploring both how the issue first began, as well as what factors are contributing to maintaining it today.
Together, we will work to explore and understand problematic emotional, behavioural and thought patterns in order to deal with them in an effective manner. I provide a safe and non-judgmental space where we will collaborate to help increase self-awareness and life satisfaction. In your first session with me, I will work with you to develop your therapeutic goals, and outline a plan around how we can achieve those goals together. I also conduct a scientifically-based and thorough assessment that will help you gain a greater understanding of the problems and struggles you seek to address, as well the unique strengths you possess that will help you achieve your goals. From there, I utilize evidence-based practices such as acceptance and commitment therapy (ACT), cognitive-behavioural therapy (CBT), mindfulness-based treatments, motivational interviewing, and psychodynamic therapeutic approaches in order to ensure your unique goals are met.
I have previously provided assessment, therapeutic, and consultation services for clients at the Centre for Addiction and Mental Health (CAMH), Toronto District School Board (TDSB), and the University of Toronto/Ontario Institute for Studies in Education Psychology Clinic (UT/OISE Psychology Clinic). Through my work in the above as well as my experience working in private practice, I have extensive experience working with individuals and families experiencing all manner of struggles including: problems with family functioning and relationships, depression, anxiety, work stress, learning problems, anger, and substance use. Earlier in my career, I worked to develop provincial policies and guidelines for the proper treatment and care of individuals accessing services for mental health and physical disabilities in the Division of Mental Health and Addictions and the Disability Policy Office respectively, both with the Government of Newfoundland and Labrador. I hold a Bachelor of Science (Honours) in Psychology and a Masters degree in Applied Social Psychology from Memorial University of Newfoundland. Presently, I am nearing the completion of my doctoral degree in School and Clinical Child Psychology at the University of Toronto.
I have substantial interest and treatment experience in the realm of family functioning and relationships, anxiety and mood disorders, work and school success, addictions, violence (especially violence in the home), trauma, and gender identity and sexuality. I am also interested in working with individuals who have previous criminal/legal offences and require a clinician with an understanding of the unique challenges associated with involvement in the legal system.
I provide assessment and clinical supervision to Masters-level students in School and Clinical Psychology at the University of Toronto, have presented at regional, national, and specialty (e.g., domestic violence-related) psychological conferences (including the Canadian Psychological Association Annual Conference), and have been a member of the Canadian Psychological Association since 2009.
Treatments
Assessment
Therapies