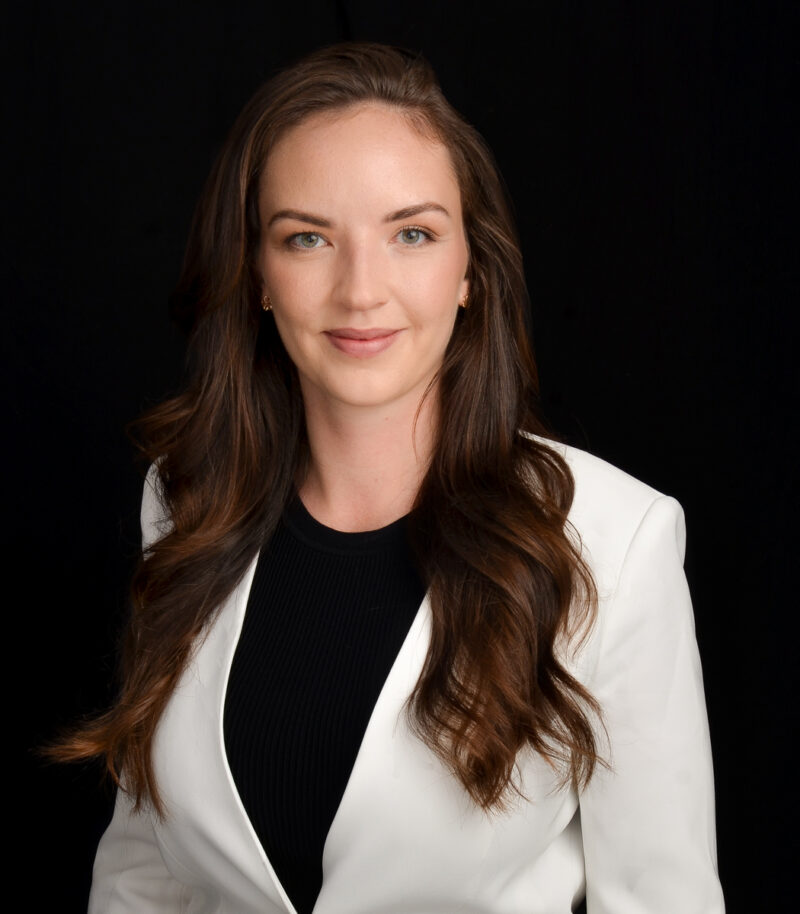 Amber Hart-Bowland, M.S.W., R.S.W.
I appreciate how difficult finding the right therapist can be, as it's not only about education and experience, but an intangible feeling that you're in the right place. My goal is to create a genuinely open and honest therapeutic relationship, where you feel comfortable, safe and heard. Facing our problems alone can feel isolating, frightening and overwhelming. It is my job to help you work through things step-by-step and come up with a plan for how to move forward in a healthier way. In the wise words of my eight-year-old cousin "everything is 'figure-out-able'" and I do believe this to be true – whether that means understanding and acceptance of your past or planning for your future, it is 'figure-out-able'.
I provide client-centered, strength-based psychotherapy to individuals and couples. I have an integrative approach, and do not believe that one size fits all when it comes to therapy; I draw from a variety of modalities, primarily Cognitive Behavioural Therapy, Attachment-Based Therapy, and Solution-Focused Therapy. I incorporate mindfulness-based practices throughout the psychotherapy process. I am also influenced by the work of Martin Seligman, and apply his work in positive psychology to my psychotherapy practice. One of my favourite exercises from positive psychology is keeping a gratitude journal; as human beings, we naturally pay attention to the negative in life, which is a survival mechanism – by taking note of the things in life that we are grateful for, even the tiniest of things, we can slowly shift the lens through which we see the world.
In individual therapy, I help clients who experience various mental health problems, such as anxiety, depression, OCD, PTSD and burnout. I also help my clients work through interpersonal problems, such as family conflict, attachment and relationship issues, low self-esteem and other life stressors. I help couples who are experiencing issues with communication, intimacy, infidelity and life stressors such as finances, parenting differences and life transitions.
In our first session, we will get to know each other and discuss your goals and expectations for therapy. In the following sessions, we will discuss your history, and the habits and ways of thinking that have come from past experiences. Often times, ways of thinking and behaving that were once adaptive are no longer helpful to us, and can negatively impact our mental health and our relationships. We will explore what is no longer serving you and identify patterns and triggers that you may be unaware of. Once we have identified these maladaptive thoughts and behaviours, I will provide evidence-based guidance and techniques to address them. In couple's therapy, my approach is similar, in that we have to understand where each individual has come from and the values, habits, thoughts and behaviours that are brought into the relationship – what were you taught about love and relationships growing up? Did you grow up believing that people are dependable or were you often disappointed when those you loved did not show up for you in the ways you needed? These kinds of questions will give us great insight into your current relationship dynamics. Once couples have a better understanding of each other, I will provide evidence-based techniques and homework in order to address identified issues.
Before working at CFIR, I spent the past seven years working in a number of settings. I have worked with individuals experiencing a variety of mental health concerns as well as those who have experienced domestic violence. I have also worked with children, adolescents and families, supporting them with concerns such as crisis management, family conflict, mental health and substance use.
I hold a Master of Social Work from York University, which is a top graduate program in the field; during my Master's degree, I completed research on Toronto's Integrated Domestic Violence Court and its service of marginalized women and families. I also hold a Bachelor of Social Work from McMaster University and a Bachelor of Arts in Psychology from Queen's University.
I am currently registered and in good standing with the Ontario College of Social Workers and Social Service Workers. I am also a member of the Ontario Association of Social Workers.
Treatments
Therapies